January Science & Film Goings On
Here is a selection of creative takes on the world of science and film for the month of January:
DOWNSIZING
Alexander Payne's new film DOWNSIZING stars Matt Damon as a man who shrinks to five inches tall. At that size, his money buys more and his carbon footprint lessens as well. Museum of the Moving Image's Science on Screen program presented an event with the film's writer Jim Taylor, and NYU bioethicist S. Matthew Liao who authored a paper urging consideration of human engineering techniques such as downsizing to help mitigate climate change. The film is in theaters.
THE SECRET OF TUXEDO PARK
Produced by WGBH's AMERICAN EXPERIENCE, the documentary THE SECRET OF TUXEDO PARK tells the story of Alfred Loomis (1887-1975) who made a fortune on Wall Street and invested it in scientific research. He created a laboratory that was host to prize-winning scientists and helped to establish and run the Rad Lab at MIT which invented the first radar system small enough to fit into an airplane, which helped the Allies in World War II. The documentary, which received support from the Alfred P. Sloan Foundation, will air on PBS stations on January 16.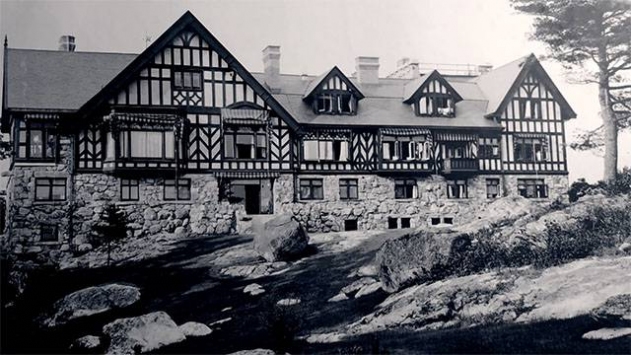 WORMWOOD
Errol Morris's WORMWOOD is about an army scientist who committed suicide but, it was later uncovered, had been dosed LSD by the CIA as part of an undercover research project. Morris' 240-minute film is now streaming in six parts on Netflix. It mixes interviews with dramatizations performed by actors including Peter Sarsgaard.
FUTURE '38
FUTURE '38, a new time-travel comedy that won the Audience Award at Slamdance in 2017, is set up as a screening of a film made in 1938 about people from that year travelling to 2018–the 1938 vision of 2018 spoofs today's technological reality. Science & Film spoke with writer, editor, and director Jamie Greenberg. The film will be released onto digital platforms on January 2.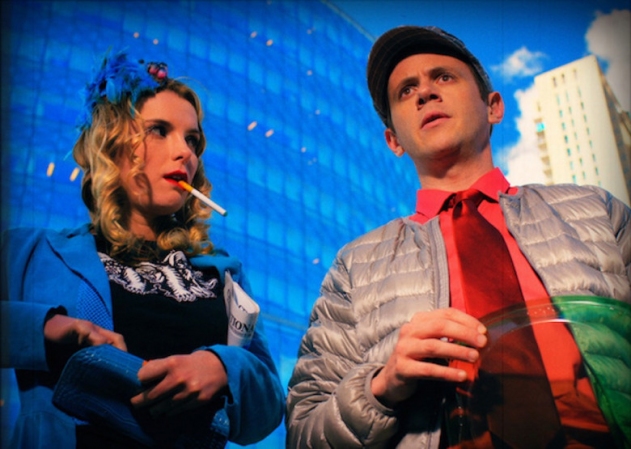 BLACK HOLE APOCALYPSE
The two-hour television documentary BLACK HOLE APOCALYPSE explores the frontiers of research into black holes. It is the first NOVA special to be hosted by a female scientist, Janna Levin who is an astrophysicist at Columbia University. The show, supported by the Sloan Foundation, will air on PBS on January 10.
SILICON VALLEY: THE UNTOLD STORY
A three-hour Sloan-supported documentary series SILICON VALLEY: THE UNTOLD STORY features interviews with Apple co-founder Steve Wozniak, WhatsApp co-founder Jan Koum, and Alphabet chairman Eric Schmidt as well as scholars and historians of Silicon Valley. It is directed and produced by Michael Schwarz, and will air on PBS in January.
MINDHUNTER
Set in the 1970s, the Netflix series MINDHUNTER follows two FBI agents working to bring social psychology into the process of identifying and tracking serial killers. The series is directed in part by David Fincher (SOCIAL NETWORK) and stars Jonathan Groff (LOOKING), along with Hannah Gross (MARJORIE PRIME) and Holt McCallany (SULLY). The ten episodes of season one are now streaming. Investigative psychologist Marina Sorochinski wrote for Science & Film about the science of criminal profiling.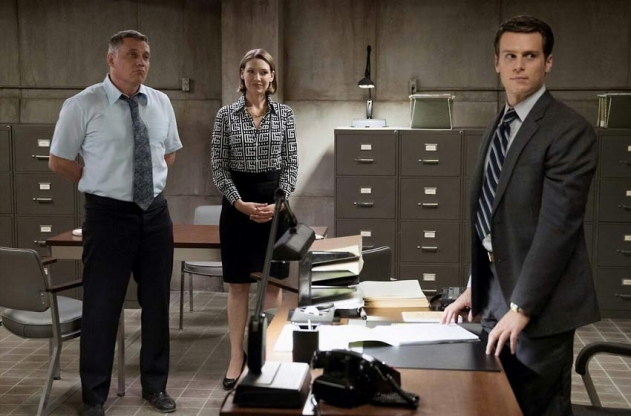 SUNDANCE FILM FESTIVAL
The 2018 Sundance Film Festival will host the world premiere of the Sloan-supported feature THE CATCHER WAS A SPY, based on the true story of baseball player and CIA agent Moe Berg. Directed by Ben Lewin, the film stars Paul Rudd, Jeff Daniels, Paul Giamatti, and Sienna Miller. SEARCH, Aneesh Chaganty's feature film debut, will receive the Sloan Feature Film Prize at the festival for its portrayal of technological themes. The Sundance Film Festival takes place from January 18-28, 2018 in Park City, Utah.
THINKING MACHINES
The Museum of Modern Art in New York's exhibition "Thinking Machines: Art and Design in the Computer Age, 1959-1989," displays objects including desktop computers and punch cards as well as works such as those by Stan VanDerBeek and Beryl Korot. Curated by Sean Anderson from the Department of Architecture and Design and Giampaolo Bianconi from the Department of Media and Performance Art, the show is on view through April 8.
VERTIGHOST
Pioneering artist and filmmaker Lynn Hershman Leeson has a new multi-platform project called "VertiGhost" on display in San Francisco. Drawing from Alfred Hitchock's masterpiece VERTIGO (1958), Leeson used a variety of technologies to create interventions at the Legion of Honor, the de Young Museum, and online. Stay tuned to Science & Film for more.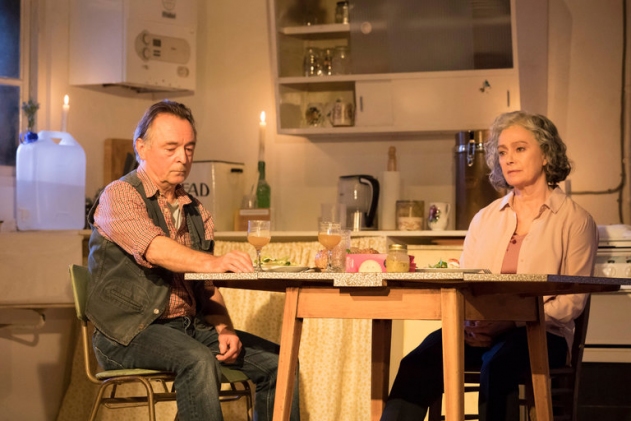 THE CHILDREN
Lucy Kirkwood play THE CHILDREN is about a trio of retired nuclear engineers who reunite after a disaster at the nuclear power plant where they once worked. The current production by the Manhattan Theatre Club runs through February 4 at the Samuel J. Friedman Theatre.
This is a monthly listing of science-themed cultural offerings about town.