Lois Smith Nominated for Independent Spirit Award
MARJORIE PRIME and BPM, two films covered by Science & Film, have received Independent Spirit Award nominations. Directed by Michael Almereyda (EXPERIMENTER), MARJORIE PRIME takes place in a near future in which holograms that look like dead loved ones spend time with those that loved them. The film won the Sloan Feature Film Prize when it premiered at the Sundance Film Festival in 2017 for exploring "the emotional landscape of artificial intelligence and dramatizing the emerging impact of intelligent machines on our most intimate human relationships." Lois Smith, who also starred in the stage version of the story produced at Playwrights Horizons in New York and at Mark Taper Forum in Los Angeles, is nominated for Best Supporting Female. MARJORIE PRIME will screen at the Quad Cinema in Manhattan from December 12-14 alongside for other films starring Smith: EAST OF EDEN, FIVE EASY PIECES, NEXT STOP, GREENWICH VILLAGE, and FOXES.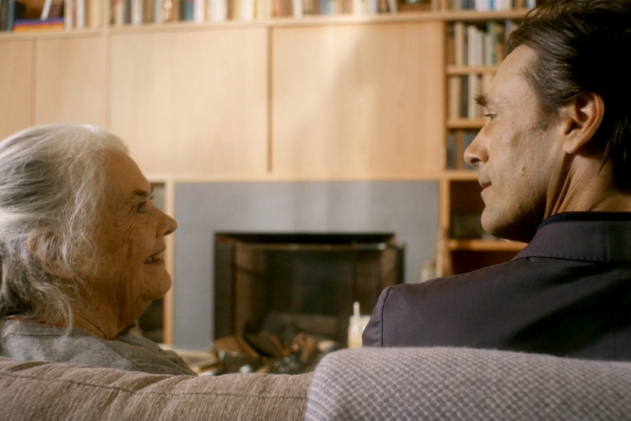 French director Robin Campillo received the nomination for Best International Film for his feature BPM. The film is based on the activities of the AIDS advocacy group ACT-UP's Paris chapter; one of the group's missions was to advance distribution of potentially effective therapeutic drugs to patients. The film made its world premiere at Cannes, and played at the New York Film Festival.
For more on BPM, read Science & Film's feature. For more on MARJORIE PRIME, read the interview with Michael Almereyda.
The Independent Spirit Awards are presented by Film Independent in Los Angeles. Film Independent also partners with the Sloan Foundation to support filmmakers writing features with scientific themes or characters. The Spirit Awards ceremony will take place on March 3, 2018.