July Science & Film Goings On
Here is a selection of creative takes on the world of science and film for the month of July:
OKJA
From writer and director Bong Joon-Ho (SNOWPIERCER), the new feature OKJA is about a young girl whose best friend is a genetically engineered animal meant to be slaughtered and eaten. Tilda Swinton, Jake Gyllenhaal, Paul Dano, and Seohyn An star. The film will begin streaming on Netflix on June 28, with limited theatrical openings in New York and Los Angeles.
WONDER WOMAN
The same person who invented a lie detector test created Wonder Woman, and her magic lasso forces those caught to tell the truth. WONDER WOMAN, directed by Patty Jenkins, stars Gal Gadot and is in theaters worldwide. For more, read about Wonder Woman's originator–the psychologist and inventor William Moulton Marston.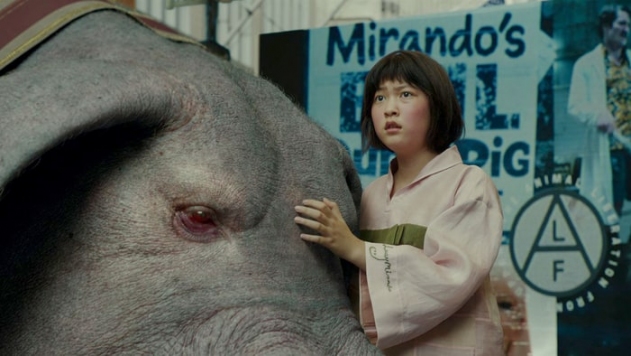 HIDDEN FIGURES
Theodore Melfi's dramatic feature, HIDDEN FIGURES, is about the African-American female mathematicians who computed trajectories for the first astronauts to orbit the earth. It is based on a Sloan-supported book by Margot Lee Shetterly, and won a Sloan Science in Film award from the San Francisco Film Society. The film, produced by FOX 2000, stars Janelle Monáe, Taraji P. Henson, Octavia Spencer, Kirsten Dunst, and Kevin Costner. Museum of the Moving Image will show the film from July 12 through the 28 as part of its "Summer Kids Matinees" series. Fore more, read what Margot Lee Shetterly and Janelle Monáe had to say at an advanced screening of the film.
STEVEN SPIELBERG AT MUSEUM OF THE MOVING IMAGE
Sixteen films by Steven Spielberg will be projected in 35mm as part of the Museum of the Moving Image's summer series "See it Big!". July screenings include MINORITY REPORT, starring Tom Cruise and Samantha Morton, on July 15. For more, read Science & Film's interview with brain researcher Jonathan Schooler about precognition. A published book of articles about Spielberg's film from the website Reverse Shot is available at the Museum's shop.
FUTURE IMPERFECT AT THE MUSEUM OF MODERN ART
The Museum of Modern Art's new series, "Future Imperfect: The Uncanny in Science Fiction," will begin its program of 70 science fiction film screenings on July 17. Organized by Film Curator Josh Siegel, the series focuses on science fiction films that "take place on Earth in the present (or near present) and consider our humanity in all its miraculous, uncanny, and perhaps unknowable aspects," according to the press release. Films to look out for include Frances Bodomo's short AFRONAUTS, Michael Almereyda's feature MARJORIE PRIME, Leo Carax's HOLY MOTORS, and Lynn Hershman Leeson's TEKNOLUST.
FROM THE ASHES ON NATIONAL GEOGRAPHIC
The future of coal under the Trump administration is the subject of a new documentary called FROM THE ASHES. It centers on mining communities Appalachia, Montana, and Wyoming. The film was made in partnership with Bloomberg Philanthropies and Radical Media. For more, read Science & Film's interview with director Michael Bonfiglio, Executive Producer Katherine Oliver from Bloomberg Associates, and Consulting Producer Antha Williams from Bloomberg Philanthropies. The film is on television worldwide via National Geographic, and available to stream for free on YouTube, Hulu, and Amazon.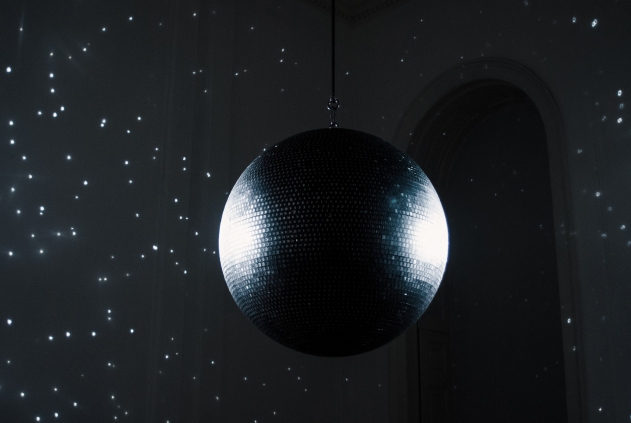 EXPLORATORY WORKS AT THE DRAWING CENTER
"Exploratory Works: Drawings from the Department of Tropical Research Field Expedition" is a stunning exhibition of the work of the Department of Tropical Research, a field group established by ecologist William Beebe in 1916. The show, at the Drawing Center in SoHo, includes an underwater film from 1927. The exhibit is co-curated by anthropologist Katherine McLeod, Wildlife Conservation Society archivist Madeleine Thompson, and sculptor Mark Dion. It is up through July 16. For more, read Science & Film's article about William Beebe's underwater films.
TOTALITY AT THE WEXNER CENTER
Multimedia artist Katie Paterson has an installation, Totality, that culls images of every stage of a solar eclipse since 1778. She printed individual images onto mirrored panels and inserted each one into a disco ball. The piece is now on view at the Wexner Center for the Arts in Ohio. The next solar eclipse will take place on August 21, 2017. For more, read an interview with Paterson.
MOSQUITOES AT THE NATIONAL THEATRE
Lucy Kirkwood's new play, commissioned by the Sloan Foundation's program with Manhattan Theatre Club, is premiering at the National Theatre in London on July 18. The play features a female physicist, working at the Large Hadron Collider in Switzerland, whose sister comes to visit. Rufus Norris will direct, and Olivia Williams and Olivia Colman will star.
This is a monthly listing of science-themed cultural offerings about town.