April Science & Film
Goings On
Here is a selection of creative takes on the world of science and film for the month of April:
GHOST IN THE SHELL
The 1995 anime film by Mamoru Shii, GHOST IN THE SHELL, has been adapted by Rupert Sanders into a live-action film starring Scarlett Johansson. GHOST IN THE SHELL is set in 2029 when cyborgs are all connected via an information matrix. It is now in theatres with Paramount. For more, read an article on Science & Film about the technological body by cyborg and engineer Dr. Kevin Warwick.
THE IMMORTAL LIFE OF HENRIETTA LACKS
Tony-winning director George C. Wolfe has written and directed a new HBO film adapted from Rebecca Skloot's bestselling book The Immortal Life of Henrietta Lacks. The film premieres on HBO on April 22, and will be screened at Museum of the Moving Image with Wolfe and a scientist in person. The book and film are based on the true story of a woman–Henrietta Lacks–who died of cervical cancer in 1951 whose cells were cultured by doctors; these cells became the foundation of disease research. Oprah Winfrey stars as Lacks's daughter Deborah. Stay tuned to Science & Film for an interview with the film's producer Lydia Pilcher.
THE CIRCLE
James Ponsoldt's feature THE CIRCLE is based on a novel of the same name by Dave Eggers. Emma Watson stars as a new hire at a tech company which is pushing the bounds of internet privacy. Tom Hanks plays the company's founder. The film is being released by STXfilms and will be in theaters on April 28.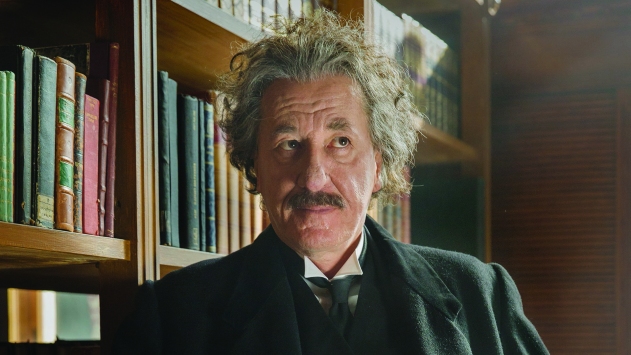 GENIUS on National Geographic
GENIUS is National Geographic's first scripted series, which stars Geoffrey Rush as Albert Einstein. The ten episode series, which premieres on April 25, is directed Ron Howard. Stay tuned to Science & Film for an article by historian Alberto Martinez on Einstein's first wife, the physicist Mileva Maric, who is portrayed in the series.
THE HANDMAID'S TALE on Hulu
Hulu's adaptation of Margaret Atwood's 1986 science fiction novel The Handmaid's Tale will begin streaming on April 26. This is a ten-part series stars Elisabeth Moss and is created by Bruce Miller. The story is set in a dystopian future after an environmental disaster; a totalitarian government disenfranchises women and objectifies them based on their fertility.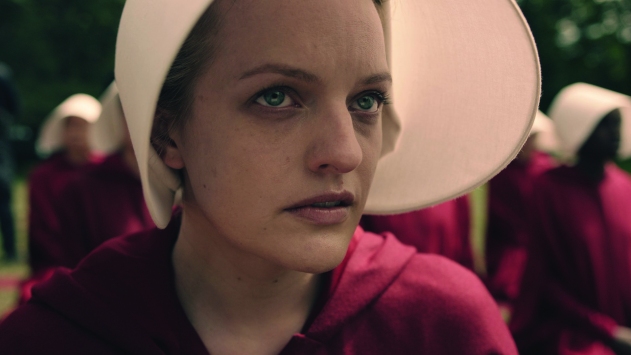 STREETSCAPES at Art of the Real
The German director Heinz Emigholz's new hybrid documentary, STREETSCAPES, makes its North American premiere at the Film Society of Lincoln Center's Art of the Real program on April 30. The film is based on the director's sessions with trauma specialist Dr. Zohar Rubinstein–characters reenact these sessions for the film.
THE SINGULARITY at Metrograph
A new film series at the Metrograph theater in lower Manhattan focuses on depictions of technology in cinema. "The Singularity" is programmed by Aliza Ma and spanning almost 90 years. It ranges from Fritz Lang's 1927 METROPOLIS to Alex Garland's 2015 film EX MACHINA. The series runs through April 3. For more, read Science & Film's interview with Ma about her programming choices.

Tribeca Film Festival
The 16th Tribeca Film Festival runs from April 19-30, 2017. Supported by the Alfred P. Sloan Foundation, the new documentary BOMBSHELL: THE HEDY LAMARR STORY will make its world premiere on April 23. The screening will followed by a discussion with director Alexandra Dean, producer Susan Sarandon, and a number of women working in science and technology. This is one of 11 scientific or technologically themed films playing at the 2017 festival; read about the full lineup on Science & Film. The festival will also feature a staged reading of Sloan-supported scripts in development as feature films.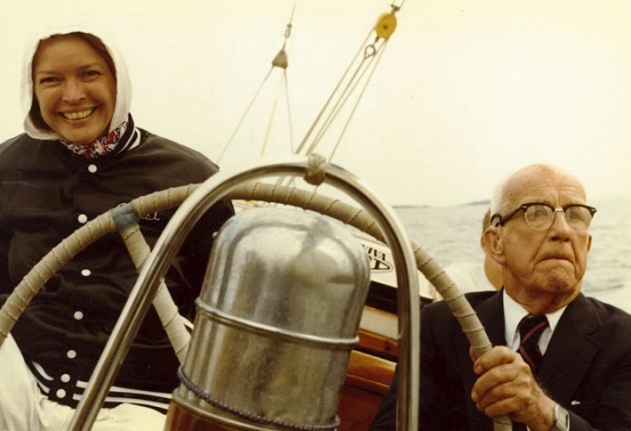 San Francisco International Film Festival
The 60th San Francisco International Film Festival runs April 5-19, 2017. Two feature films supported at various stages by the Alfred P. Sloan Foundation are included in the lineup. Michael Almereyda's MARJORIE PRIME stars Louis Smith as a woman in an old-age home whose companion is a hologram played by Jon Hamm. The film received the Sloan Feature Film Prize at the 2017 Sundance Film Festival, and is being distributed by FilmRise. Almereyda and producer Uri Singer will be at the festival screenings.
HOUSE OF TOMORROW makes its world premiere on April 8. The film stars Ellen Burstyn as a devotee of the futurist Buckminster Fuller. It is directed by Peter Livolsi, who will be in attendance at the film's world premiere on April 8, with actors Asa Butterfield, Alex Wolff, Burstyn, and Maude Apatow. Science & Film interviewed Burstyn about making the film.
The Festival is also receiving Sloan support for a screening of Marie Noëlle's feature MARIE CURIE: THE COURAGE OF KNOWLEDGE, which will be followed by a discussion on April 9 about women in science.
This is a monthly listing of science-themed cultural offerings about town.