The Catcher Was a Spy: Behind the Scenes with Jim Young
The new dramatic feature THE CATCHER WAS A SPY is based on the true story of major-league baseball player Moe Berg and his secret life as a CIA operative. The film will star Paul Rudd and Guy Pearce; it is to be directed by Ben Lewin (THE SESSIONS) and written by Robert Rodat (SAVING PRIVATE RYAN). The Sloan-supported producer Jim Young, who also produced THE MAN WHO KNEW INFINITY about the mathematician Srinivasa Ramanujan, is one of the producer's on THE CATCHER WAS A SPY. The script received support from the Tribeca Film Institute and the Sloan Foundation.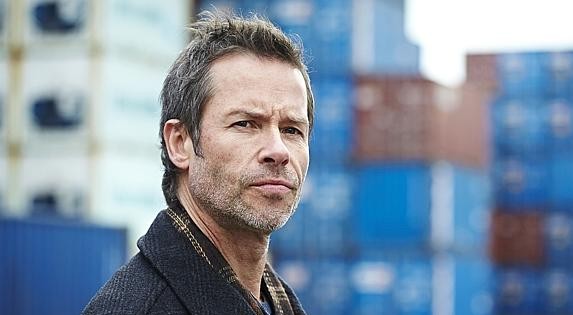 The focus of the film's narrative, according to an email from Young to Science & Film, is "on [Moe Berg's] work on the Alsos Mission to get to Zurich during World War II to interview Werner Heisenberg [physicist who headed German nuclear program], and ascertain how close the Nazis were to developing the atomic bomb." Screenwriter Robert Rodat adapted The Catcher Was a Spy: The Mysterious Life of Moe Berg by Nicholas Dawidoff who, Young wrote, "is more knowledgeable than probably anyone in the world on Moe Berg." In addition, the team used to Princeton Library to find "old letters of Berg and his companion, Estella Huni." Though Huni and Berg never married, they lived together as a couple in New York and corresponded while Berg was in Europe in the 1940s.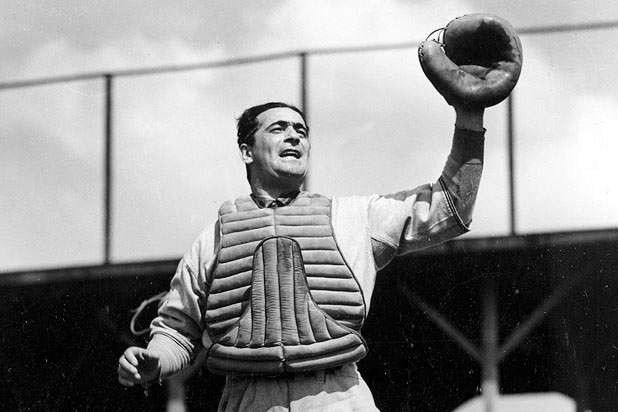 Jim Young has produced a number of science-themed films, so had some advice to share with filmmakers making historical films about science. He wrote, "I think it is important to gather as much research and speak to as many experts as possible to make sure you have the full picture of the story." In the case of THE CATCHER WAS A SPY, "there are many details about the life of someone like Moe Berg that were tough to know with any certainty, given his double life as a spy, so it was critical to do due diligence to make sure we were as historically accurate as possible."
Stay tuned to Science & Film for more on THE CATCHER WAS A SPY as it nears distribution.