April Science & Film Goings On
Here is a selection for the month of April of creative takes on the world of science and film. Stay tuned to Science & Film for reviews and articles on some of these goings-on: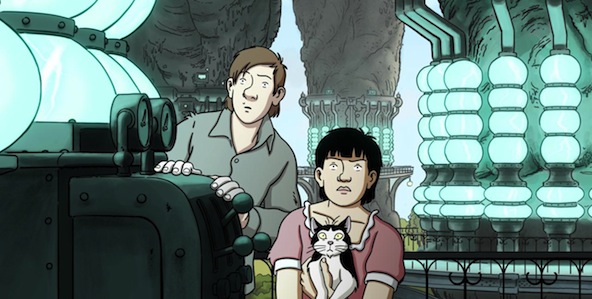 APRIL AND THE EXTRAORDINARY WORLD
From the producers of PERSEPOLIS, APRIL AND THE EXTRAORDINARY WORLD is an animated film set in Paris in 1941 about a scientist couple whose daughter who has to fend for herself when her parents are abducted, with the aid of a talking cat. It is adapted from a graphic novel by Jacques Tardi. IFC is releasing the film, which is directed by Christian Desmares and Franck Ekinci. The main character is voiced by Marion Cotillard.
THE MAN WHO KNEW INFINITY
THE MAN WHO KNEW INFINITY stars Dev Patel as the prodigious Indian mathematician Srinivasa Ramanujan opposite Jeremy Irons, who plays the British mathematician G.H. Hardy. It is produced by Jim Young, and was supported through multiple Sloan grants. The film is being released by IFC and will be in theatres April 29.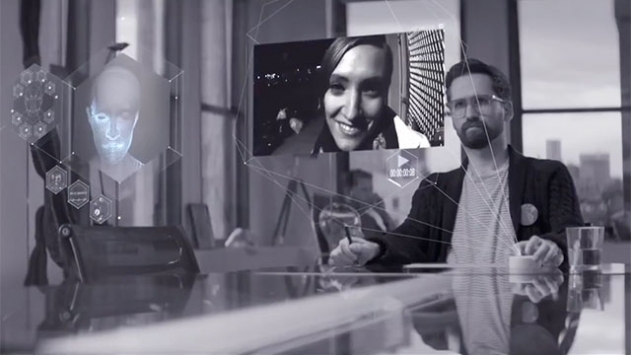 CREATIVE CONTROL
CREATIVE CONTROL, directed by Benjamin Dickinson who also stars, is set in near future New York and explores our relationship to technology. The main character is developing a pair of Augmented Reality glasses. The film also stars Alexia Rasmussen and Reggie Watts. It is being distributed by Amazon Studios.
JANE WANTS A BOYFRIEND
JANE WANTS A BOYFRIEND is a romantic comedy about a young woman living with autism looking for romance. It stars Louisa Krause. The film is available on streaming platforms and is playing in theatres.
THE HUBBLE CANTATA AT NATIONAL SAWDUST
THE HUBBLE CANTATA is a multimedia space opera and virtual reality experience featuring a 30 piece musical ensemble. It will be previewed at the new National Sawdust venue in Williamsburg, before opening on August 5as part of the Celebrate Brooklyn Series. The virtual reality artists, including Sloan-supported filmmaker Eliza Mcnitt, have joined the New Museum's incubator NEW INC.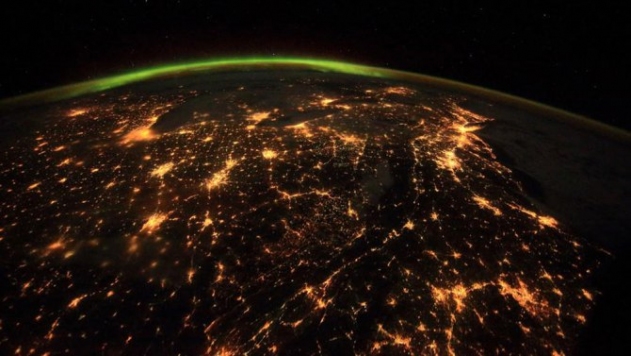 A BEAUTIFUL PLANET
The week of Earth Day, Disney and IMAX will be releasing A BEAUTIFUL PLANET, a portrait of Earth from space made in consultation with NASA astronauts. The film is directed by Toni Myers, and is narrated by Jennifer Lawrence.
TRIBECA FILM FESTIVAL
The Tribeca Film Festival will premiere a number of science-themed feature films in the 2016 lineup. Science & Film has covered the full listing. THE MAN WHO KNEW INFINITY, a biopic about the Indian mathematician Srinivasa Ramanujan, will screen with a Sloan-supported panel of mathematicians and actors from the film. Sloan will also host a works-in-progress reading of scripts in development with the Tribeca Film Institute.
SAN FRANCISCO FILM FESTIVAL
The San Francisco Film Festival will also premiere a number of science-themed feature films in its 2016 lineup. Two Sloan-supported films, THE MAN WHO KNEW INFINITY and OPERATOR, previously covered on Science & Film, will be screened.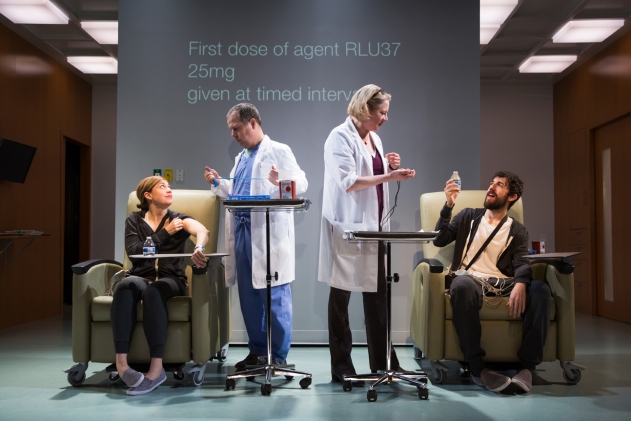 THE EFFECT AT THE BARROW STREET THEATRE
THE EFFECT is a new play produced by the National Theatre playing at the Barrow Street Theatre. It is about a clinical trial of antidepressants and the effect of placebos. It is written by Lucy Prebble and directed by David Cromer.
BOY AT THE CLURMAN THEATRE
Inspired by a true story, Anna Ziegler's new play BOY tackles issues of sexual identity and gender confirmation surgery in the case of a boy raised as a girl. The play was developed at the Ensemble Studio Theatre with the support of the Alfred P. Sloan Foundation and is playing at the Clurman Theatre at Theatre Row.
SCIENCE GOES TO THE MOVIES
SCIENCE GOES TO THE MOVIES is a Siskel & Ebert-style television show produced by CUNY TV and co-hosted by neuroscientist Heather Berlin and journalist Faith Salie. With episodes every month, the series reviews current film and television with an angle on the science. The hosts often invite a scientific or technological expert to join them. A recent episode looked at Zombies in film.
This is a monthly listing of science-themed cultural offerings around town.