Science Films at Tribeca Film Festival 2023
The 2023 Tribeca Festival, returning to New York City on June 7, celebrates international storytellers in cinemas and online through June 18. (Online streaming is geo-blocked to the USA.) We have rounded up the festival's 17 science or technology-themed projects below, categorized by festival section, with descriptions quoted from the festival program. Among the short and feature-length films, highlights include Gabriela Cowperthwaite's feature I.S.S., based on The Black List 2020 script by Nick Shafir, and Steve Anthopoulos' short VOICE ACTIVATED. Sloan Science & Film will be providing coverage of the festival, so be sure to check back.
SPOTLIGHT NARRATIVE
AFIRE. Dir. Christian Petzold. New York Premiere. "Leon and Felix travel to a summer home near the Baltic Sea hoping to dive into creative pursuits, but an unexpected guest disrupts their plans. As the sky turns orange from a nearby forest fire, it's clear that trees aren't the only thing burning."
I.S.S. Dir. Gabriela Cowperthwaite. World Premiere. "Tensions flare in the near future aboard the International Space Station as worldwide conflict begins on Earth. Reeling from these events, each country's astronaut receives orders from the ground: take control of the station at any cost."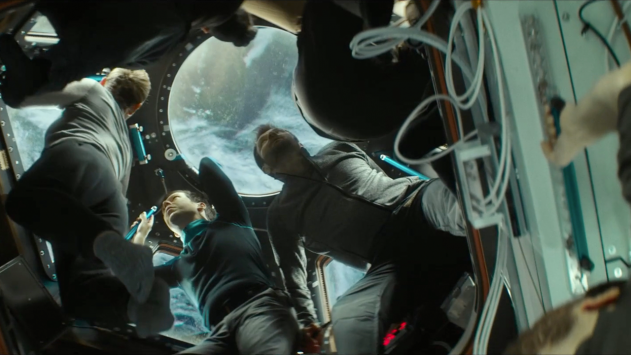 Still from I.S.S.. Courtesy of Tribeca Film Festival.
VIEWPOINTS
ASOG. Dir. Seán Devlin. World Premiere. "This unique narrative incorporating documentary elements follows Rey, a 40-year-old non-binary teacher and typhoon survivor, on a roadtrip to fame. With surreal comedy and social portrait realism, filmmaker Seán‌ Devlin explores climate change, LGBTQ+ issues, and the impact of colonialism on contemporary Philippines."
BREAK THE GAME. Dir. Jane M Wagner. World Premiere. "Record-breaking gamer Narcissa Wright grapples with her toxic obsession for attention and her space in the streaming community after coming out as transgender, all while attempting to set a new world record for The Legend of Zelda: Breath of the Wild."

Still from BREAK THE GAME. Courtesy of Tribeca Film Festival.
SPOTLIGHT DOCUMENTARY
COMMON GROUND. Dir. Josh Tickell, Rebecca Tickell. World Premiere. "Sobering yet hopeful, COMMON GROUND exposes the interconnectedness of American farming policy, politics, and illness. Follow the solution-driven plight of Regenerative Farmers as they make a case for soil health across the continent and beyond."
MINTED. Dir. Nicholas Bruckman. World Premiere. "Director Nicholas Bruckman brings a fascinating look at the intersection of art, commerce, and digital ownership through the rise and crash of the NFT market."
POISONED: THE DIRTY TRUTH ABOUT YOUR FOOD. Dir. Stephanie Soechtig. World Premiere. "Foodborne pathogens kill thousands of people in the U.S. every year. The urgent documentary POISONED: THE DIRTY TRUTH ABOUT YOUR FOOD is a call to action for the officials who have the power to mitigate this danger."
THE SPACE RACE. Dir. Lisa Cortés, Diego Hurtado de Mendoza. World Premiere. "Highlighting the experiences of the first Black astronauts through decades of archival footage and interviews, THE SPACE RACE is a reflective illumination on the burden of breaking barriers."
THIS IS NOT FINANCIAL ADVICE. Dir. Chris Temple, Zach Ingrasci. World Premiere. "Retail investors, including 'Dogecoin Millionaire' Glauber Contessoto, navigate the burgeoning, lucrative, and volatile world of cryptocurrency."
YOUR FAT FRIEND. Dir. Jeanie Finlay. World Premiere. "Popular anonymous blogger Aubrey Gordon spent five years writing about the realities of living as a self-described 'very fat person.' Now, she is about to face the public for the very first time."
DOCUMENTARY COMPETITION
BETWEEN THE RAINS. Dir. Andrew H. Brown, Moses Thuranira. World Premiere. "BETWEEN THE RAINS is a coming-of-age documentary following a young member of a formerly nomadic northern Kenyan tribe as it deals with the environmental and psychological effects of climate change. The result is a film woven around the concepts of tradition, culture, and home."
RICHLAND. Dir. Irene Lusztig. World Premiere. "RICHLAND is a sobering, meditative portrait of a nuclear company town that embraces its origins and divisive past, all while reflecting on its future. Filmmaker Irene Lusztig's patient and inquisitive storytelling expertly navigates themes of security, violence, and community."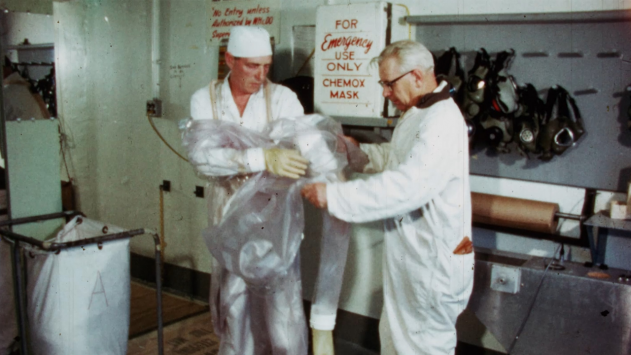 Still from RICHLAND. Courtesy of Tribeca Film Festival.
TAKE CARE OF MAYA. Dir. Henry Roosevelt. World Premiere. "When Jack and Beata Kowalski bring their 10-year-old daughter Maya to the ER with a spate of unusual symptoms, suspicions arise and a nightmare unfolds."
SHORTS
ECSTASY. Dir. Carolina Costa. World Premiere. "A mystical sci-fi based on Saint Teresa de Avila's writings. Inside a ghostly mausoleum, these nuns are being affected by a black hole."
FERNS. Dir. Paz Ramírez. World Premiere. "Ana's family lives in confinement after seven years of the pandemic. The plants' ban as the new carriers of the virus, won't stop Ana from turning home into a forest."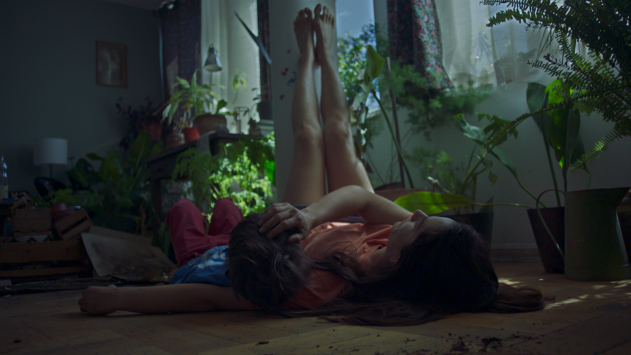 Still from FERNS. Courtesy of Tribeca Film Festival.
VOICE ACTIVATED. Dir. Steve Anthopoulos. New York Premiere. "A florist with a stutter is forced to cooperate with a voice activated car on the way to an important delivery."
THE WINTERKEEPER. Dir. Laurence Topham, David Levene. World Premiere. "As the impact of the climate crisis intensifies each year, both Steven Fuller and Yellowstone face an unprecedented threat to their future — one that could forever change one of North America's last great wildernesses."
---
More from Sloan Science and Film: