Preview Of Science Films At NYFF
The 57thNew York Film Festival (NYFF), presented by Film at Lincoln Center, will take place September 27 to October 13 and feature 10 science or technology-related films, including the Sloan-supported documentary OLIVER SACKS: HIS OWN LIFE. We will be there to provide coverage. Below is a preview of those films with descriptions quoted from the NYFF program.
Documentary:
OLIVER SACKS: HIS OWN LIFE, U.S. Premiere. "In Ric Burns's invigorating documentary, we get to know Oliver Sacks, from his childhood with a schizophrenic older brother, to his years as a champion bodybuilder and motorcycle aficionado, to his remarkable accomplishments as one of our foremost neurologists."
BORN TO BE, World Premiere. "This remarkable documentary captures the emotional and physical journey of surgical transitioning, as experienced by patients at New York's Mount Sinai Hospital under the guidance of groundbreaking surgeon Dr. Jess Ting."
WHO IS AFRAID OF IDEOLOGY? preceded by MUM'S CARDS, U.S. Premieres. "This stimulating, bifurcated film, shot among the mountains of Kurdistan, a village for women in northern Syria, and a farming community in Lebanon's Beqaa Valley, tracks the influence of the Kurdish Women's Liberation Movement. Preceded by Luke Fowler's intimate portrait of his mother's work as a sociologist in Glasgow."
Narrative Feature:
THE TREE HOUSE / NHÀ CÂY, North American Premiere. "In Minh Quý Trương's striking second feature, combining elements of science fiction and ethnography, a man living on Mars in the year 2045 examines footage brought back from his encounters with an indigenous community in the jungles of Vietnam."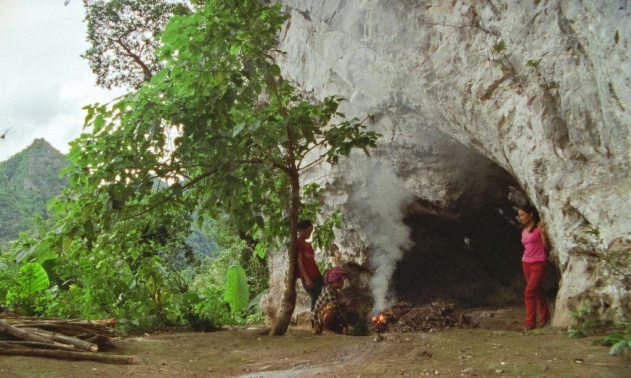 THE INCREDIBLE SHRINKING MAN, U.S. Premiere of New Restoration."A dangerous combination of radiation and insecticide causes the unfortunate Scott Carey (Grant Williams) to shrink, slowly but surely, until he is only a few inches tall in this cornerstone of the sci-fi B-movie boom of the American fifties."
Short:
PHX [X is for Xylonite], World Premiere. "Frances Scott explores the history and usage of plastic in this imaginative essay film. Using three-dimensional animations, distorted vocal recordings, and the words of Roland Barthes, she connects the founding of the first plastics factory in 1866 and the development of cellulose nitrate, a key element in the creation of film stock."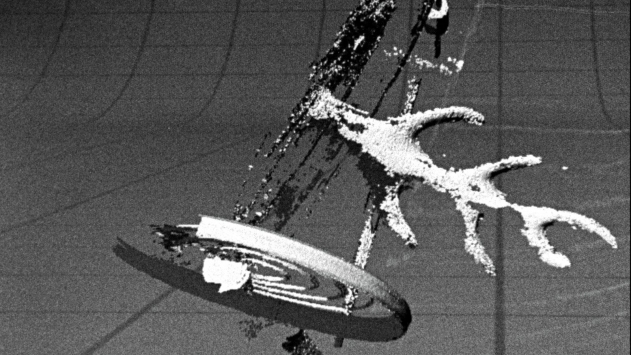 RECEIVER, U.S. Premiere. "Jenny Brady's film surveys over 100 years of deaf history from the controversial and damaging Milan Conference of 1880 to a modern-day protest at a university for the hard of hearing. Drawing on a wide range of archival recordings in which communication breaks down and would-be civil conversations devolve into public altercations, Receiverbears out the old maxim that those who speak loudest rarely listen—and those with the most to say are seldom heard."
SAUGUS SERIES, U.S. Premiere. "Landscape imagery, archival footage, and animation are hybridized in this dazzling experimental film from 1974, a showcase for Pat O'Neill's pioneering work with the optical printer. Restored by the Academy Film Archive and The Film Foundation with funding provided by the George Lucas Family Foundation."
PLEASE SPEAK CONTINUOUSLY AND DESCRIBE YOUR EXPERIENCES AS THEY COME TO YOU. "Brandon Cronenberg uses only in-camera effects to tell the hilarious, house-of-mirrors horror story of a patient at an experimental psychiatric facility (Deragh Campbell) who receives a brain implant that allows her to revisit dreams."
Virtual Cinema:
THE ANTHROPOCENE PROJECT. "This three-film program explores the ways that our species has left indelible marks on the planet through hunting, the continuous creation of waste, and the use of Earth's natural materials in our homes."