SXSW Preview: Science At The Festival
The South by Southwest (SXSW) Film Festival will take place in Austin, Texas from March 8 to 16, featuring thirteen science-related film and VR pieces. These include the world premiere of the Sloan-supported feature film ONE MAN DIES A MILLION TIMES by Jessica Oreck, which received development funding from the Tribeca Film Institute-Sloan Foundation partnership. The science-related films in this year's lineup are as follows, with descriptions quoted from the Festival programmers.
In the Documentary Spotlight program AUTONOMY, directed by Alex Horwitz, features journalist Malcolm Gladwell exploring the landscape of self-driving cars. BREAKTHROUGH, written and directed by Bill Haney, is about the 2018 Nobel Prize-winning scientist Jim Allison. HUMAN NATURE, directed by Adam Bolt and co-written by Bolt and Regina Sobel, is about the new gene-editing technology CRISPR, exploring its "far-reaching implications, through the eyes of the scientists who discovered it, the families it's affecting, and the genetic engineers who are testing its limits."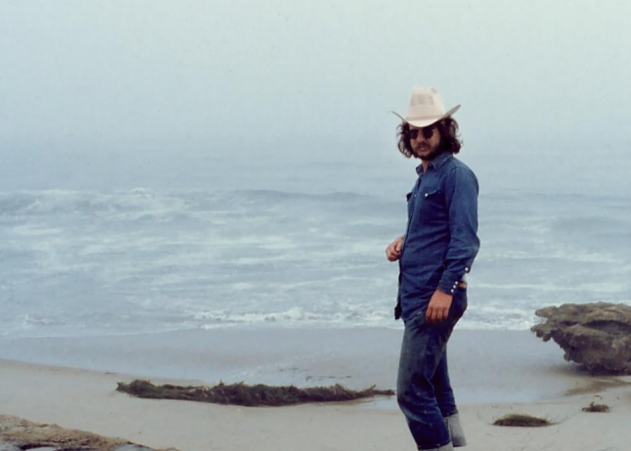 BREAKTHROUGH
In the Documentary Feature Competiation program, Erin Derhman's STUFFED is "about the surprising world of taxidermy and the passionate artists across the world who see life where others only see death."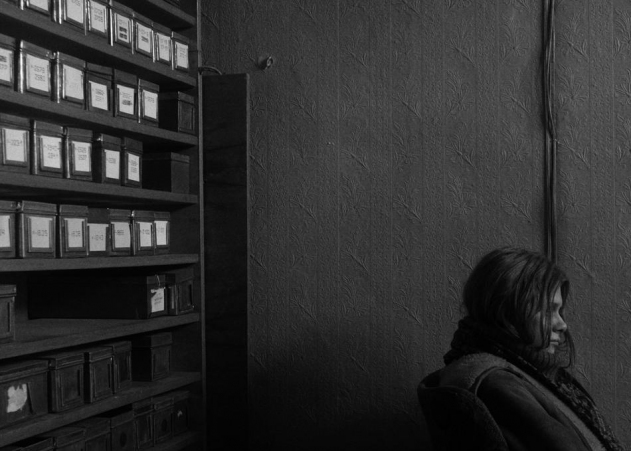 ONE MAN DIES A MILLION TIMES
In the Visions program, Jessica Oreck's Sloan-supported feature ONE MAN DIES A MILLION TIMES
will make its world premiere. The film is based on the true story of geneticists trying to protect Russia's seed bank during the Siege of Leningrad. The documentary SAKAWA, by Ben Asamoah, is about internet fraud and follows "three Ghanaian youngsters who, out of desperation, turn to internet scamming with the help of black magic."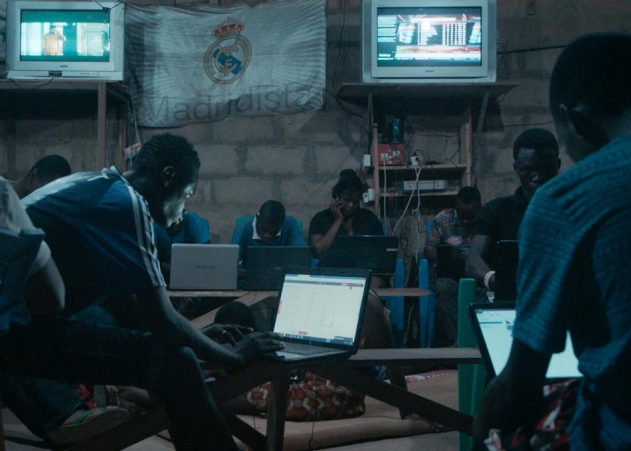 SAKAWA
In the Festival Favorites program, which selects films that have premiered at other festivals around the world, is Todd Douglas Miller's documentary APOLLO 11; Brett Story's documentary THE HOTTEST AUGUST; Alex Gibney's documentary THE INVENTOR: OUT FOR BLOOD IN SILICON VALLEY; and Rick Alverson's narrative feature THE MOUNTAIN.
In Virtual Cinema, THE ATOMIC TREE is a Virtual Reality (VR) project that journies "into the memories of one of the most revered trees in the world—a 400-year-old Japanese White Pine bonsai that witnessed —and survived—the atomic blast in Hiroshima." CYPHER is a robotic VR sculpture that combines "an interactive soft robotic body with a virtual interface." Jakob Kudsk Steensen's VR piece RE-ANIMATED "is a VR artwork that brings back to life the Kaui'O'o bird, which went extinct in 1987. Using an audio recording of the last bird of its kind calling mournfully to a non-existent mate, the work re-imagines our relationship to natural history."
The SXSW Film Festival begins March 8. Stay tuned to Science & Film for more on these films.