Science At The Independent Spirit Awards
Celebrating independent film, the Independent Spirit Awards are decided by members of the non-profit film development organization Film Independent. The 2019 award ceremony will take place on February 23, the night before the Oscars, on the beach in Santa Monica. It will be broadcast live on IFC. Three of this year's nominees are science or technology-based.
Paul Schrader's FIRST REFORMED stars Ethan Hawke as a parish pastor who undergoes an environmental awakening after meeting with a congregant in despair about the possibility of bringing new life into a world devastated by climate change. The film is nominated in four categories, including Best Feature. Paul Schrader is nominated for Best Director and for writing the Best Screenplay. Ethan Hawke is nominated for Best Male Lead. For more on the film, read NRDC scientist Kim Knowlton's review for Sloan Science & Film.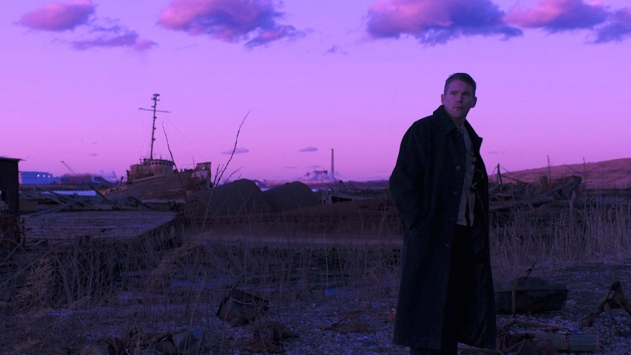 PRIVATE LIFE centers on a middle-aged couple, played by Kathryn Hahn and Paul Giamatti, who are exhaustively trying the suite of assistive reproductive technologies trying to have a baby. Desperate, they end up asking their niece Sadie (Kayli Carter), to donate her eggs. The writer and director Tamara Jenkins is nominated for Best Director, Best Screenplay, and is up for the Bonnie Award which recognizes a mid-career filmmaker with a $50,000 grant. Kayli Carter is nominated for Best Supporting Female.

The Sloan-supported thriller SEARCHING is about a father (played by John Cho) desperate for clues about his missing daughter. The film is told entirely through screens. John Cho is nominated for Best Male Lead. For more, read our interview with the film's writer and director Aneesh Chaganty and co-writer and producer Sev Ohanian.
The 2019 Independent Spirit Awards will be broadcast on IFC beginning at 5pm EST on February 23, 2019.