Academy Award-Winning Sloan Short Premieres At Film Society
Marie Dvorakova's fanciful Sloan-support short film WHO'S WHO IN MYCOLOGY will make its New York premiere at the Film Society of Lincoln Center during My First Film Fest. My First Film Fest, taking place the weekend of November 9, showcases classic and contemporary films that speak to the curiosity of young people. WHO'S WHO IN MYCOLOGY centers on a trombone player who spends a bizarre night trying to open a tantalizing bottle of wine. However, a sleeping girl, a bookcase, and some mold get in his way. Dvorakova photographed actual mold specimens from the Institute of Microbiology of the Academy of sciences of the Czech Republic for the film.
Dvorakova made the film while she was getting her graduate film degree at NYU Tisch, and won a Sloan-NYU Production Grant in 2010 which provided funds to help with the filmmaking. WHO'S WHO IN MYCOLOGY won a Student Academy Award in 2017 in the narrative category. Since then, it has played at a number of festivals including the Telluride Film Festival, the Karlovy Vary International Film Festival, and Prague Shorts.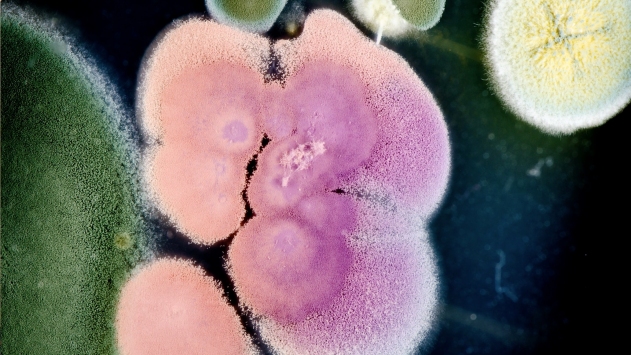 WHO'S WHO IN MYCOLOGY will play as part of My First Film Fest's shorts program on November 11 at Film Society of Lincoln Center. The program is organized by Tyler Wilson. The film stars Joel Brady (BOARDWALK EMPIRE).