Film Recreates War-Torn Bosnia In Los Angeles
Based on a true story, Sabina Vajrača's dramatic short film VARIABLES is about members of a Bosnian Math Club who are presented with a chance to escape from the Bosnian War by travelling to Canada to participate in a math competition. The film, which received a $20,000 Sloan Production Grant through the University of Southern California's graduate film program, just wrapped shooting. The team filmed over nine days, recreating war-torn Bosnia in and around Los Angeles.
VARIABLES centers on Nikola, a role in which Vajrača cast a Bosnian-American non-actor, Haris Turcindodzic. Nikola is a 15-year-old math whiz and a devoted member of his high school math club, who has to decide whether he can bear to leave his family to attend the International Math Olympiad in Canada and possibly escape the war zone for good. The cast of VARIABLES also includes Mira Furlan (LOST, BABYLON 5), along with Leona Paraminski, Amila Kapetanovic, Ena Catic, Dzemil Hadziabdulahovic, and Goran Ivanovski.
Vajrača's other films include the documentary BACK TO BOSNIA, which premiered at the 2005 AFI Fest, about her family's return to their home in Bosnia after fleeing to the United States during the war.
VARIABLES wrapped production on August 8. Here is a sneak-peak behind the scenes from the shoot. Stay tuned for more on the film's distribution.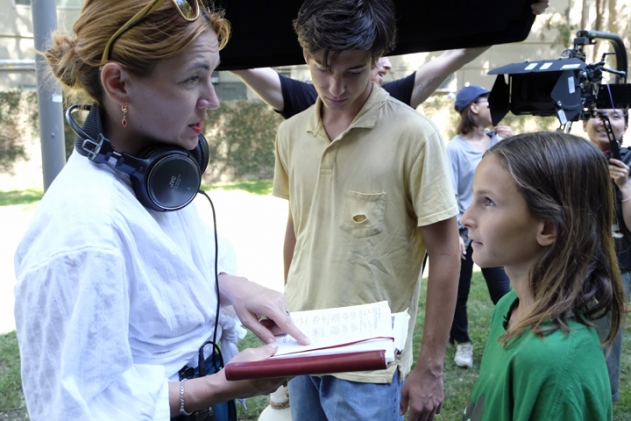 Sabina Vajrača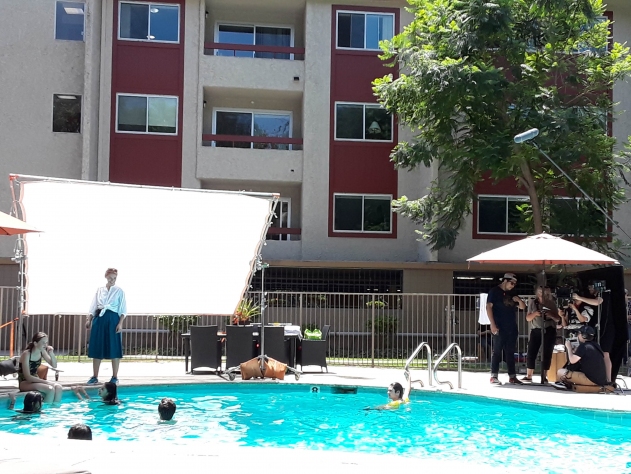 On location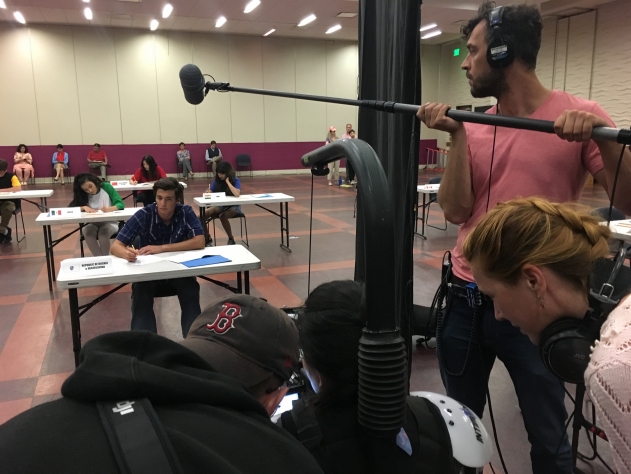 On set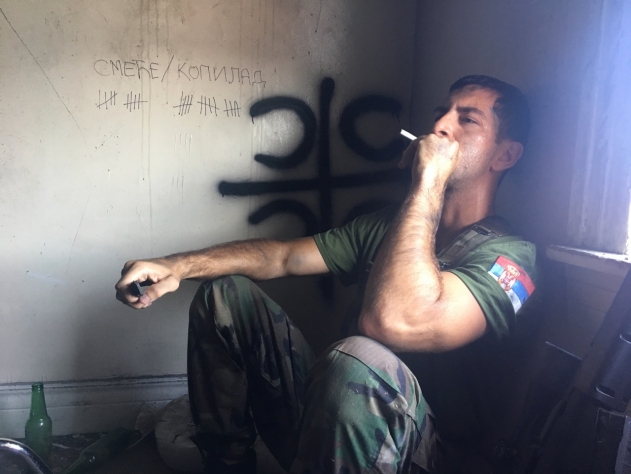 On location