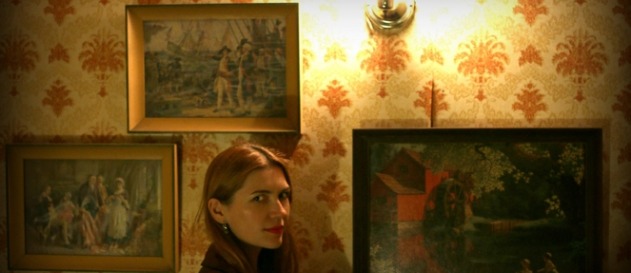 Sabina Vajrača

Born in Bosnia and Herzegovina, Sabina Vajrača immigrated to the U.S. in 1994 as a war refugee, and currently resides in Los Angeles.
Her first film, a critically-acclaimed feature documentary BACK TO BOSNIA, premiered at the 2005 AFI Fest and screened at over 30 festivals worldwide, winning Director's Choice at the Crossroads Film Festival.
Since then she wrote, produced and directed numerous short films, commercials, music video, and wrote a number of feature and short screenplays, one of which, QUALIA, was a finalist for the 2015 Alfred P. Sloan / Sundance Institute Fellowship. She also assisted writer/director Max Mayer on his feature film ADAM, starring Hugh Dancy and Rose Byrne (2009 Sundance; Alfred P. Sloan Feature Film Prize).
Sabina is a member of Film Fatales, Women in Film, WIMPS, and Lincoln Center Directors Lab, and is repped by Lawrence Mattis at Circle of Confusion. She is currently getting her MFA in Film and TV Production at the USC School of Cinematic Arts. www.sabinavajraca.com