The Radioactive Boy Scout Named To Purple List
In 1994, Michigan boyscout David Hahn managed to build a nuclear reactor in his backyard. NYU MFA graduate Eric Cohen is adapteiing a non-fiction book about the incident–The Radioactive Boy Scout, by Ken Silverstein–into a feature film. The script THE RADIOACTIVE BOY SCOUT was named one of four films on NYU's Purple List, which is the school's annual selection of the best screenplays yet to be produced, selected by a jury of industry professionals.
THE RADIOACTIVE BOY SCOUT received an NYU-Sloan First Feature Film Grant of $100,000 in 2016. Since then, Cohen has packaged the film with support from the NYU Production Lab, and his company OBB Pictures is producing. They are planning to shoot this year. With support from the NYU-Sloan grant, Cohen has worked with nuclear reactor expert Daniel Speyer to ensure the scientific accuracy of the script.
Cohen has a personal connection to the story of David Hahn: "I was actually in a Boy Scout troop, and we used to tell stories about him," he told Science & Film. "We had heard about this kid who built a nuclear reactor on his own with basic knowledge of chemistry and physics. So, as we all assumed a nuclear reactor was something really complicated, we thought the story was just a legend." The film is aiming to appeal to both teens and adults. As Cohen explained, "I don't want it to be a kids' movie. I think of it as an adult-themed movie that just happens to star kids as the main characters. I think a lot of kids are much more mature than we give them credit for and would certainly understand a movie that treats their issues realistically and with a grown-up sensibility."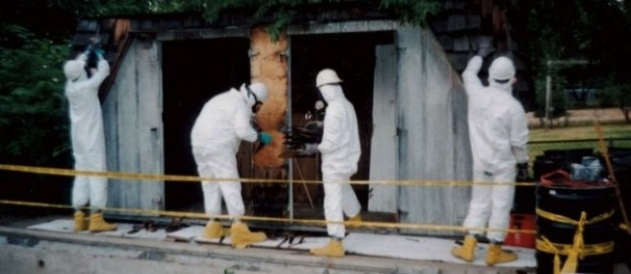 Past recipients of the NYU-Sloan First Feature Film Grant include Ginny Mohler and Lydia Pilcher's RADIUM GIRLS, and Shawn Snydrer's TO DUST, both of which premiered at the 2018 Tribeca Film Festival. Stay tuned to Science & Film for more on THE RADIOACTIVE BOY SCOUT, which is currently casting.