Two Sloan-supported Films Premiere at the Tribeca Film Festival
The 17th annual Tribeca Film Festival will feature thirteen films with scientific or technological themes or characters. Since its founding in 2001, the Festival–in partnership with the Alfred P. Sloan Foundation–features a dedicated screening and discussion. The world premiere of Shawn Snyder's feature debut TO DUST will be this year's special screening. TO DUST was supported as a script throught the Sloan-NYU program; Snyder received $100,000 towards the film's production when he was finishing his graduate degree at Tisch. Following that, the film received support from the Tribeca Film Institute-Sloan partnership in 2016; TFI Sloan Student Grand Jury Prize came with a $30,000 cash award and year-round science and film mentorship. TO DUST is a dark buddy comedy about a Hassidic man in mourning for his wife who finds solace in learning about the science of decomposition from a local biology teacher. Matthew Broderick (FERRIS BUELLER'S DAY OFF) and Géza Röhrig (SON OF SAUL) star. The film is written and directed by Snyder, and co-written by Jason Begue.
The Tribeca Film Festival will run from April 18 through 29, 2018. TO DUST will screen in the Special Screenings section, followed by a Sloan-supported discussion with Shawn Snyder, producers Emily Mortimer, Alessandro Nivola, and Ron Perlman, with stars Matthew Broderick and Géza Röhrig, and with biologist Dawnie Steadman.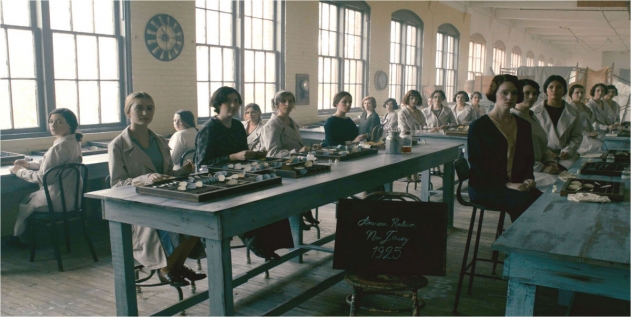 Also making its world premiere at the Tribeca Film Festival is another Sloan-supported feature–RADIUM GIRLS–directed by NYU alumni Ginny Mohler. Mohler is co-director with veteran producer Lydia Dean Pilcher (CUTIE AND THE BOXER). RADIUM GIRLS is based on the true story of women who developed cancer as a result of working at the U.S. Radium Factory. As Pilcher told Science & Film, the story is set in "a time when there was a lot of cover-up about the information that was coming forward and it was women who uncovered it." RADIUM GIRLS stars Joey King (FARGO) and Abby Quinn (THE SISTERHOOD OF NIGHT). It was supported by the Sloan Foundation through a $100,000 grant from NYU. The film makes its premiere in the Special Screenings Section of the Festival on April 27.
In the U.S. Narrative Competition: GHOSTBOX COWBOY, written and directed by John Maringouin, follows an American tech entrepreneur Jimmy Van Horn trying to make it in China. SONG OF BACK AND NECK written and directed by Paul Lieberstein, is a romantic comedy about a man seeking treatment for his back pain.
In the Spotlight Narrative section: EGG, directed by Marianna Palka, is a satire about two couples and a surrogate. MARY SHELLEY, directed by Haifaa Al Mansour, is the story of Mary Shelley and the inspiration for her novel–Frankenstein–about a scientist and his creation. STOCKHOLM, written and directed by Robert Budreau, is about the event that led to the psychological term Stockholm syndrome.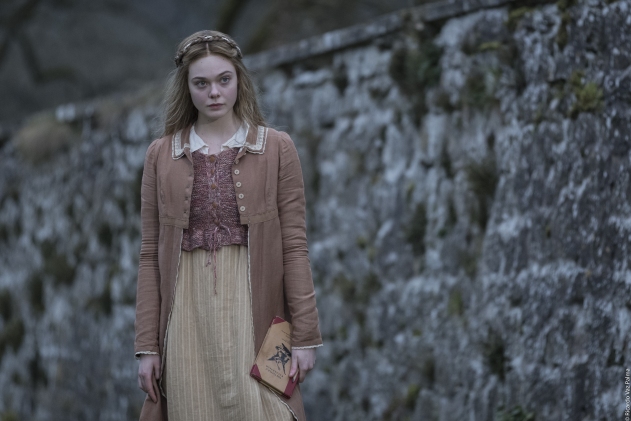 In the Spotlight Documentary section: THE BLEEDING EDGE, directed by Amy Ziering and Kirby Dick, explores technological innovations used for medical purposes, and who is ultimately accountable if they fail. GENERAL MAGIC, directed by Matthew Maude and Sarah Kerruish, follows the history of a Silicon Valley company which created a wireless personal communicator in the 1990s. INTO THE OKAVANGO, written and directed by Neil Gelinas, follows a group of scientists investigating a shrinking wilderness area in Botswana. Nicolas Brown's film SERENGETI RULES features a group of scientists that comes up with a new environmental theory.
In Viewpoints: Assia BoundaouI's THE FEELING OF BEING WATCHED is a documentary about FBI surveillance in an Arab-American neighborhood in Illinois.
In Special Screenings: In addition to TO DUST, the documentary THE AMERICAN MEME, written and directed by Bert Marcus, is about how social media affects stardom and social relationships.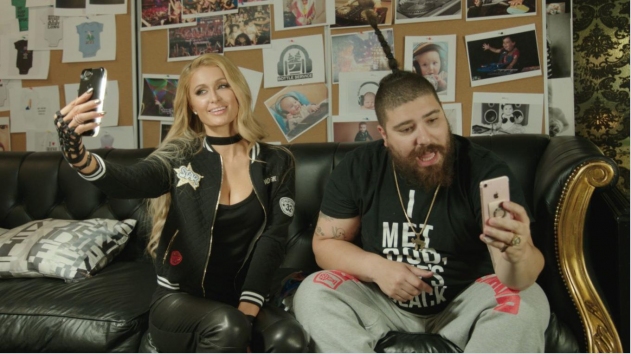 The Centerpiece Gala film, ZOE, directed by Drake Doremus, centers on two research colleagues in a laboratory designing technology to improve romantic relationships.
The Tribeca Film Festival will run from April 18 through 29 at venues around Manhattan. In addition to the film slate, there are a number of projects in the Virtual Aracde program, Storyscapes, and Cinema360 that feature scientific or technological themes. Science & Film will be attending the Festival and providing coverage. Stay tuned for more.