Science at SFFILM
Now in its third year, the partnership between SFFILM and the Alfred P. Sloan Foundation presents programs focused on science and technology during its film festival. The 2018 Festival runs April 4 through 17, and features three Sloan-supported film programs. The films are MERCURY 13, SALYUT-7, and SEARCHING.
MERCURY 13, making its world premiere at SFFILM, is a documentary about the first American woman in space; NASA astronaut Dr. Sally Ride became that person when on the Challenger space shuttle flight in 1983. At the world premiere of MERCURY 13 on April 8, directors David Sington and Heather Walsh will be in person with NASA engineer Nagin Cox and aviator Gene Nora Stumbough Jessen.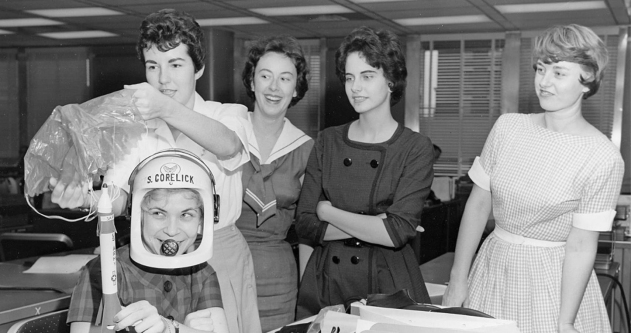 The feature drama SALYUT-7 is based on the true story of an unmanned Russian space station which mysteriously lost its connection to Earth in 1985. The film is writer, director, actor, and producer Klim Shipenko's fifth feature as a director. It stars Vladimir Vdovichenko and Pavel Derevyanko. It will screen on April 8.
Aneesh Chaganty's feature debut SEARCHING, which won the Sloan Feature Film Prize at the 2018 Sundance Film Festival, will be shown at the Castro Theatre on April 7 with a discussion between writer and director Aneesh Chaganty and co-writer and producer Sev Ohanian. As Chaganty told Science & Film, "the film is essentially about what it looks like to live in a modern era, and especially what human connection looks like in a digital era. The film shows pretty much every aspect of people's lives through screens." It stars Michelle La, Debra Messing, and John Cho.
On April 7, filmmaker Alex Garland (ANNIHILATION, EX MACHINA) will be in discussion with digital technology scholar from USC Tara McPherson. This Sloan-supported discussion will be focused on how technology is impacting art-making.