Science at the 2018 Oscars
The 2018 Academy Awards include nominations for three films starring non-humans with extraordinary abilities.
Guillermo del Toro's fantastical THE SHAPE OF WATER, a love story between a mute woman and a magical sea creature set in a scientific laboratory, is nominated for 13 Oscars this year including Best Picture, Best Director, and Best Original Screenplay.
BLADE RUNNER 2049, Denis Villeneuve's sequel to Ridley Scott's film, is nominated for cinematography, visual effects, production design, and sound mixing and editing. 2049 stars Ryan Gosling as a replicant that challenges its design by making its own decisions. The film's co-writer Hampton Fancher, who also wrote the 1982 film, spoke about artificial intelligence, adapting Philip K. Dick's work, and the screenwriting process with Science & Film. Museum of the Moving Image will be showing Ridley Scott's definitive Final Cut of BLADE RUNNER and BLADE RUNNER 2049 the weekend of March 17.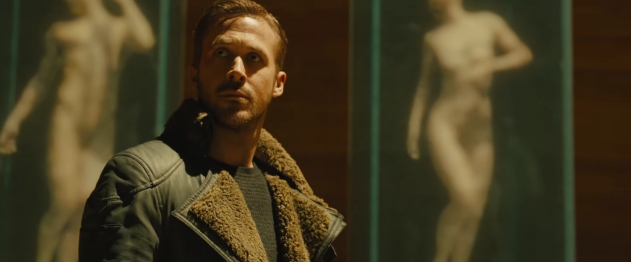 The latest in the PLANET OF THE APES franchise, WAR FOR THE PLANET OF THE APES directed by Matt Reeves, is nominated for visual effects. In the film, apes have become civilized as humans have become more savage–the populations battle for ascendancy over earth. Science & Film covered a conversation between Reeves and actor Steve Zahn speaking about the film's visual effects.
Lastly, cinematographer Rachel Morrison is nominated for her work on MUDBOUND. She is the first female nominee in the category in the Academy Awards' 90-year history. In 2014, Morrison filmed the Sloan-supported feature DRUID PEAK (directed by Marni Zelnick) about a teenager spending time with his estranged father at Yellowstone National Park's wolf reintroduction program.
The Oscars ceremony, hosted by Jimmy Kimmel, will be broadcast on ABC on March 4, 2018.