Biopic about Stan Ulam is Cast
The new Sloan-supported film ADVENTURES OF A MATHEMATICIAN will feature an international cast including Polish actors Jakub Gierszal and Mateusz Wieclawek, and Swiss actor Joel Basman. Gierszal, who was in Agnieska Holland's film SPOOR, will play the mathematician Stanislaw Ulam. Ulam was instrumental in the development of thermonuclear weapons, and the film will make clear his contributions to various fields including computer technology.
ADVENTURES OF A MATHEMATICIAN is told from Ulam's perspective, but "at the same time the film gives a really good perspective on what happened in the world during the 1940s and '50s," producer Lena Vurma told Science & Film. "Through the '40s science turned into an industry and changed the tone in the scientific community entirely," director Thor Klein said. "People realized in the 1930s that mathematics and physics are essential tools for building war technologies," he continued. "The '40s gave birth to two central devices: the bomb and the computer."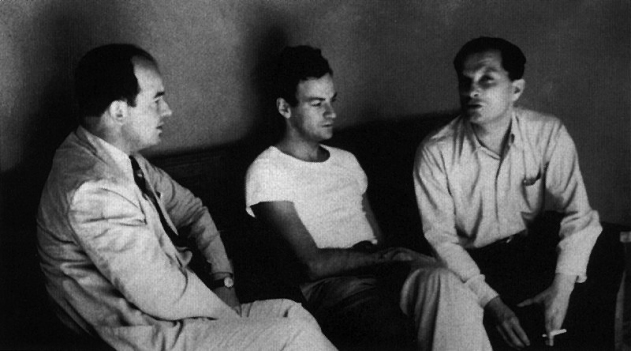 Joel Basman, who was in Christian Schwochow's 2016 film PAULA, will play Ulam's colleague, the physicist Edward Teller. Mateusz Wieclawek will play Ulam's brother, who emigrated with Stan from Poland to America in 1939.
The film participated in the 2017 Toronto International Film Festival's financing forum where it was represented by Mongrel International. ADVENTURES OF A MATHEMATICIAN has received support from the Tribeca Film Institute-Sloan Filmmaker Fund. The team has plans to shoot in 2018.