Marjorie Prime Premieres at BAMcinemaFest
MARJORIE PRIME is set in a world where holograms imbued with memories keep company with living people. The film's director, Michael Almereyda, presents a story about the fallibility of human remembrance. MARJORIE PRIME made its world premiere at the 2017 Sundance Film Festival where it won the Sloan Feature Film Prize. Nicole Perlman (GUARDIANS OF THE GALAXY) was a member of the Sundance jury which selected MARJORIE PRIME as a winner. The jury included both scientists and film professionals. Perlman wrote to Science & Film that the "philosophical conversations that occurred between filmmakers and scientists after each film faded to black emphasized the essential search for truth and meaning that is inherent in such stories, all aching to be told."
MARJORIE PRIME will make its theatrical premiere at BAMcinemaFest in June, and will subsequently be released into theaters by FilmRise. "I wonder how consoling [holograms] would really be, and the film questions that too," Almereyda said to Science & Film in an exclusive interview before the film's Sundance premiere. "MARJORIE PRIME is really about humans. Human identity," he said. "It's about how technology can both mirror our flaws and enhance them. And about how memory is part of that exchange–how memory can get displaced and revised."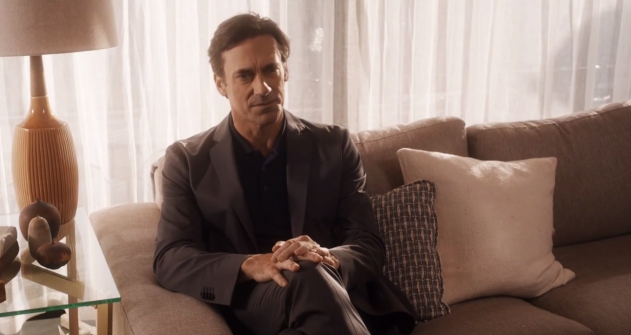 The film is adapted from a play of the same name by Jordan Harrison (ORANGE IS THE NEW BLACK). It stars Lois Smith, Jon Hamm, Tim Robbins, and Geena Davis. MARJORIE PRIME will play at BAM in Brooklyn on June 22. For more, read Science & Film's full interview with Michael Almereyda.