Meet the Filmmaker: Writer Jennifer Blackmer
HUMAN TERRAIN, written by Jennifer Blackmer and directed and produced by Parisa Barani, is one of two feature scripts which received $80,000 from the Tribeca-Sloan Filmmaker Fund to be developed into a feature film. The Human Terrain System was a military initiative which embedded social scientists in military units to teach them about the culture of the country they are occupying. The film features a woman, an American anthropologist, on assignment in Iraq who is accused by the United States of treason for befriending an Iraqi woman. At a staged reading during the 2016 Tribeca Film Festival, the script was read by actors Nadia Dajani, Sakina Jaffrey, Frankie Faison, Phil Ettinger, and Brenna Palughi.
Writer Jennifer Blackmer is based in Indiana, where she is the Associate Provost for Entrepreneurial Learning—she mentors interdisciplinary student-driven projects at Ball State University. HUMAN TERRAIN began as a play, which has now been produced three times, and it is Blackmer's first film. She spoke on the phone from Indiana with Science & Film about the project.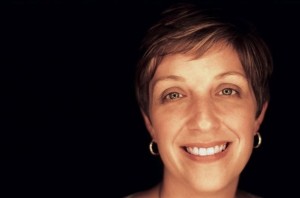 Science & Film: Was the staged Works-in-Progress reading during the Tribeca Film Festival the first time you have seen HUMAN TERRAIN read aloud?
Jennifer Blackmer: Yes. The story comes from my play, which has been in development for the past six years. The really wonderful outcome of my collaboration with Parisa [Barani] on the screenplay is that I was able to solve the problems which had been plaguing the play. A lot of the theatres that were interested in doing it would have readings or workshops and they would go well; they loved the material, but it was just too expensive to produce. The story is pretty big—in order to have the ethical conflict with the anthropologist you need to have both sides of her struggle, so you need to see the Iraqis and the army unit, and feel she is squarely in the middle. I was invited to do a reading of the play in Los Angeles with a theatre company, and Parisa went to see it, and that was how the movie partnership started. She kind of stalked me a little bit and called the company to get my contact information, and then reached me a week later. Working with her, I was able to take the big world from the story and put it into the screenplay, which really gave me a lot of freedom to figure out the play. It was in the process of writing the screenplay that I began sending out the leaner version of the play, which now only has seven characters, and all of a sudden people were jumping on it. It has been produced three times and it is going to premiere in Chicago this summer. My partnership with Parisa is also incredibly gratifying for me because she grew up in Iran and is a Muslim woman, and the fact that she was surprised when she met me that I am this white woman from the American Midwest. I was thrilled that the characters and situation moved her so deeply.
S&F: It sounds like you are working on both the film and play simultaneously?
JB: It was a marvelous relationship between the two. I had not written a screenplay before this. I was learning a lot as I was doing it too.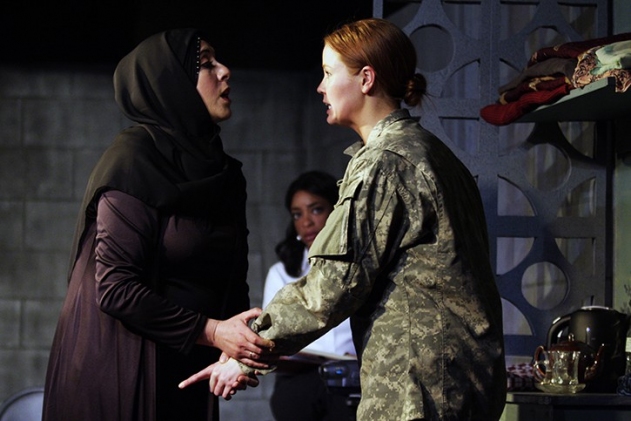 S&F: Do you see any major obstacles in bringing the play to the screen?
JB: At this point, no. Parisa had been taking meetings a year before we won the Sloan award and the response was really quite positive. But we're both newbies. She has a career in distribution that she wants to transition into producing and directing. She has directed a short, and her short has done very well, but she doesn't have other directing credits to her name. When we won the Sloan award, all of a sudden everyone we had talked to began to see the whole thing with legitimacy. That endorsement has brought us a very long way. Parisa has been in meetings since we got back from Tribeca.
Parisa is one of the most positive people I have ever known. Every time I talk to her she's like, this movie is getting made, it's just a matter of finding the right kind of people and partners to get it done. She is amazing. She's got an engine that just doesn't quit.
S&F: How will you use the $80,000 grant?
JB: It's given to us in the three stages. Parisa needs to be able to step back and work on the creative because she is attached as director. Up until now she's been serving as producer. We need to get a company supporting us as an executive producer. We need financing, but a lot of times at the level that we're looking at, potential producers want to see attachments as well. But then attachments don't want to attach until they know we have financing. So we're trying to break out of a vicious cycle. We are looking at hiring a line producer to give us a very specific budget because what we've got right now is a top sheet and some estimates from the low end and high end as to what we want to do. We also want to hire a casting director to help us with the attachment process. The other thing that we're hoping to do with the first round of funding is do a workshop of the script, and work with actors and make sure we've got the best possible version of the script.
S&F: It seems like a fairly high budget film, is that right?
JB: It is. And that has to do with the subject matter. Most of the play takes place in Iraq, and we have the option of shooting overseas, either Morocco or Jordan. Some of that depends on the casting as well, so if we cast somebody who needs to be in the United States, we'd have to revise and shoot in Nevada or something like that. It is a big scale, which has been so much fun to write, and it's come out in unusual ways—like explosions, for example. When you're doing a play in a small space, you're not going to have explosions; you're going to do it in a stylistic manner. I was working on a scene in the screenplay and I said to Parisa, I'm trying to figure out how to do this and she said, it's an explosion, just have an explosion, it's a movie! She was right, of course, but putting the story in a more realistic framework than a play, that of course means you're spending money.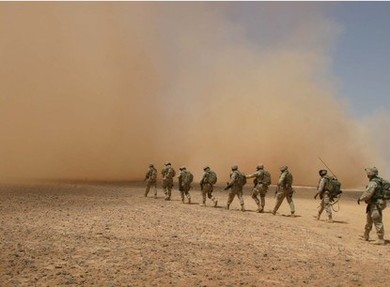 S&F: Do you have a science advisor attached?
JB: Not yet, but that's going to start as soon as we get things moving. Through Sloan we want to get not just one but two advisors: we need the science advisor which ideally would be an ethnographer or a field anthropologist, which is what the main character does, In order for that to be as effective and powerful as it can, I need to have a science advisor who is very knowledgeable about the process of an anthropologist in the field. In addition, I very also need a military advisor. The genesis of the story for me was that in every story I had seen about Iraq and Afghanistan, there was a very clear line between what is right and what is wrong. What is important for me about this story is that the ethical dilemmas are complex. In fact, you can understand the choices everybody makes leading up to those moments of crisis. What happens, hopefully, is that the audience gets a new perspective on the conflict. In any sort of propaganda situation, we only get what a leader wants us to hear. When it actually comes to boots on the ground, every single situation has its own context. That is really what this movie is about.
Parisa likes to talk about this being the story of the war told through a female lens. I really agree with that. I think it's told through two female lenses—that of the American and that of the Iraqi. The female storytelling lens is different; it is more complex, a little more full and web-like. That's what sets this apart. It isn't just that we have a bunch of women telling a traditional story. We have a group of women telling a story from a female perspective.
S&F: What got you interested in this story in the first place?
JB: One of the things about the Human Terrain program that is really controversial is the whole prospect of militarizing anthropology. You have a scientific process which in and of itself is designed to do good; just like doctors, anthropologists do no harm and have a code of ethics that they have to follow about the subjects and communities they go into. Yet, the whole point of a military invasion is to win. So, if you're supposed to do no harm but yet you have a military unit that has spent weeks in basic training learning how to kill people, how can that work? And yet, the military has been trying for decades to make it work. There was a social science program in Vietnam, one in Korea, they tried it with World War I even, and it has just been fraught every single time. So, at its core, it seems like a good idea: we bring our experts in to teach our military about the culture they're invading, but yet they're still invading. As a writer I am really interested in those types of situations and having the audience ask themselves, what would I do if I were in that situation?
Past winners of the Tribeca-Sloan Filmmaker Fund include Academy Award-nominated filmmaker Jessica Sanders; stay tuned to Science & Film for an interview with her about her script PICKING COTTON.