Science at IFP's Film Week
The Independent Filmmaker Project (IFP) has supported filmmakers by developing and distributing their work for over 35 years. Joana Vicente, a film producer, is the Executive Director alongside Amy Dotson, who is the Deputy Director and Head of Programming. Each fall, IFP showcases for both makers and industry a select number of films at an event called Film Week. Of the 50 participating narrative projects at script stage, seven are science or technology-themed:
Mark Levinson's THE GOLD BUG VARIATIONS is based off a Richard Power's novel of the same name starring a geneticist. Earlier in 2016, the script received $15,000 in Sloan support through Sundance and another $20,000 in Sloan support through Film Independent.
THE CANOPY, written by Seng Chen and Jennifer Phang, is a drama about a climate scientist lost in the Borneo rainforest.
Chloé Zhao's THE LAST PRAIRIE takes place in Nebraska where a civil engineer is planning the Keystone oil pipeline.
LUCID is a fantasy by writer Philip Tarl Denson about a "dream programmer" who cannot escape a clients' dream.
Written and directed by Christoph Rainer, REQUIEM FOR A ROBOT stars a robot with a sense of self that is struggling with alcoholism.
THE SURROGATE, by Jeremy Hersh, deals with the complex relationship between a surrogate mother and couple.
Lara Shapiro's TALKING BOOK is a dramatic story set in Boston in the 1970s, which features one of the first inventions by genius computer scientist Ray Kurzweil.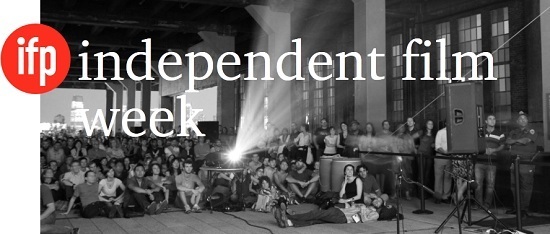 Film Week will take place From September 17-22, 2016 in Dumbo, Brooklyn at the Made in NY Media Center. Stay tuned for an exclusive look at these projects from inside IFP's Film Week.