July Science & Film
Goings On
Here is a selection for the month of July of creative takes on the world of science and film:
UNLOCKING THE CAGE
D.A. Pennebaker and Chris Hegedus's documentary UNLOCKING THE CAGE examines intelligence in animals such as apes, elephants, and dolphins, and questions whether they should be legally granted 'personhood.' Ethologist and author Dr. Jonathan Balcombe (What a Fish Knows) wrote for Science & Film about sentience in chimpanzees and fishes.
GHOSTBUSTERS
The July 2016 reboot of the beloved GHOSTBUSTERS features a paranormal researcher, a physicist, and a nuclear engineer. The stars are Melissa McCarthy, Kristen Wiig, Kate McKinnon, and Leslie Jones; the film is directed by Paul Feig. Check back on Science & Film for an article by MIT physicist Lindley Winslow who consulted on the making of the film.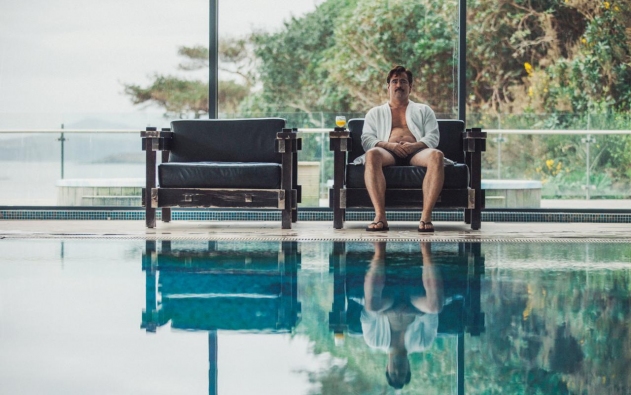 THE LOBSTER
THE LOBSTER, the first English-language film by Greek director Yorgos Lanthimos, presents a world in which it is illegal to be single. What does a neuroscientist who studies love have to say about this premise? Science & Film interviewed neuroscientist Lucy Brown. The film is distributed by A24 and is now in theatres.
LIFE, ANIMATED
Academy Award-winning director Roger Ross William has adapted journalist Ron Suskind's book about his son Owen into a feature film: LIFE, ANIMATED. Owen has autism spectrum disorder and learned to navigate his social and emotional life through watching Disney films. He has spoken about a new form of treatment called Affinity Therapy for people with autism. The film was released into theatres by The Orchard on July 1, 2016.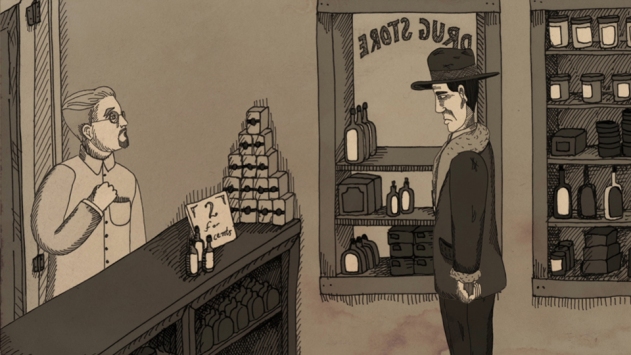 NUTS!
Penny Lane's newest documentary NUTS! raises questions about Dr. John Romulus Brinkley, who invented and marketed the goat-testicle impotence cure in 1920s America. NUTS! made its world premiere at Sundance in 2016. Science & Film interviewed Lane about the making of the film. It is being distributed world-wide by Amazon Studios and playing in New York at Film Forum.
ART AND ASTRONOMY at Vassar College
Touch the Sky: Art and Astronomy is a group exhibition at Vassar College bringing together works from 1865 to 2016 which explore the cosmos, including a film compiled from NASA images by Nancy Graves. The exhibition is on view through August 21, 2016. Check back on Science & Film for an interview with curator Mary-Kay Lombino.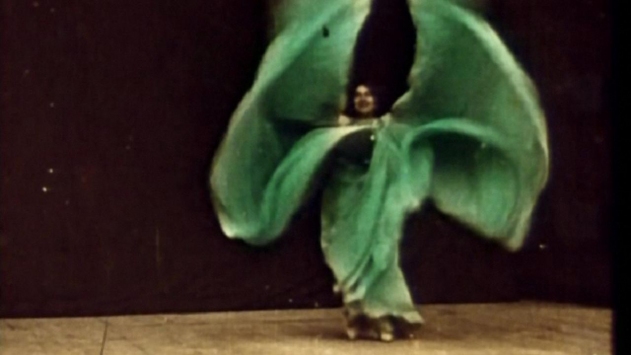 ELECTRIC PARIS at the Bruce Museum
At the Bruce Museum in Greenwich, Connecticut, 50 works are on view—including the Lumière Brothers' film DANSE SERPENTINE—in a new exhibition called Electric Paris about how the technology of artificial lighting changed depictions of Paris. A complementary exhibition at the Museum, Electricity, is a hands-on exhibit developed by the Franklin Institute in Philadelphia. Check back on Science & Film for an interview with curator Margarita Carasoulas.
INCOGNITO at New York City Center
The American Premiere of Nick Payne's new play, INCOGNITO, directed by Tony Award-winner Doug Hughes, stars Geneva Carr, Charlie Cox, Heather Lind, and Morgan Spector. Three stories are woven together—that of a pathologist, a neuropsychologist, and a seizure patient based off the famous amnesic H.M. Production support for the play at New York City Center Stage I is provided by the Alfred P. Sloan Foundation in partnership with the Manhattan Theatre Club. The play has been extended through July 10, 2016.
Keep reading Science & Film for reviews and articles on most of these goings-on.
This is a monthly listing of science-themed cultural offerings about town.