Exclusive: Eric Schlosser's The Bomb
Science & Film has exclusive footage from THE BOMB event at the Tribeca Film Festival on April 23, 2016. Created by Smriti Keshari, the multimedia installation was inspired by Eric Schlosser's book Command and Control, about the threat of nuclear weapons. Schlosser is an investigative writer whose books have been adapted into film, as in the case of Command and Control and Fast Food Nation. THE BOMB shows footage of nuclear explosions, the military's preparations, which included sacrificing animals from horses to mice to see the effects of such explosions, as well as 1940s propaganda.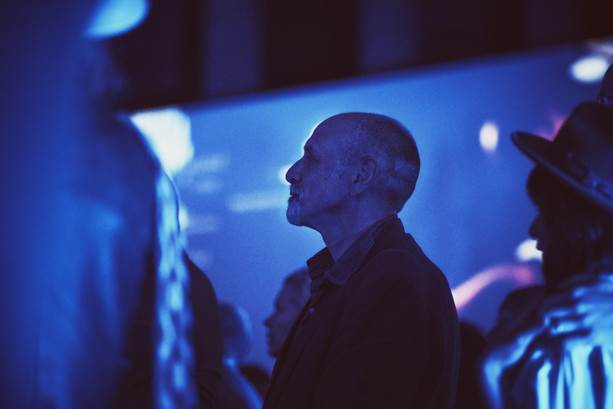 According to author and co-director of the film Eric Schlosser, nuclear weapons are the "deadliest machines ever made. And like all machines made by human beings, they're inherently flawed, and imperfect, and go wrong. […] They get connected to other machines—computer systems, nuclear command and control systems, early warning systems—and those all have problems in them. And that just makes those deadly machines all the more dangerous."
The film footage is displayed on six screens which encircled the room. The band The Acid played on a platform in the center. Participants were encouraged to circumambulate the stage throughout the performance so as not to get dizzy, to sit down when necessary, and to hydrate. Smoke machines and flashing lights placed around the room accentuated its rave-like atmosphere.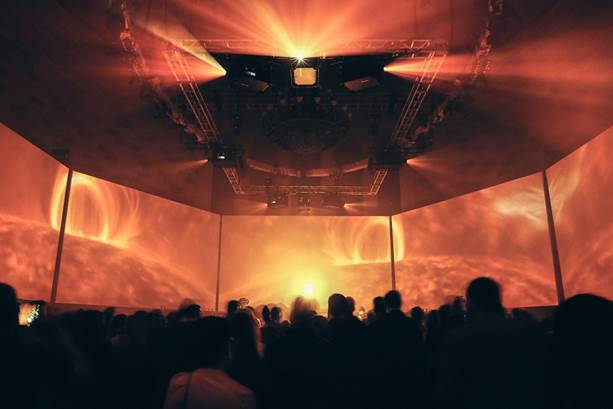 THE BOMB is co-directed by Smirti Keshari, Eric Schlosser, and Kevin Ford. The directors hope it will travel around the world to Los Angeles, Boston, London, and Sydney, and more.
Here is an exclusive look inside THE BOMB screening, which took place April 23 at Gotham Hall in New York: