Sundance Preview: James Redford's Resilience
James Redford, Robert Redford's son, has a new documentary about the biology of stress premiering this week in the 2016 Sundance Film Festival. The Sloan Foundation partners with the Sundance Film Festival to award a juried prize to a feature film from the festival lineup. RESILIENCE looks at the emerging science on the subject told from the standpoint of professionals, from pediatricians to educators. Science & Film took the opportunity to speak with RESILIENCE director James Redford about the science in the film, its critical reception, and hopes for distribution. The following interview was conducted over email the week before the film's world premiere.
Science & Film: What research went into making RESILIENCE?
James Redford: RESILIENCE was borne from groundbreaking research known as "The Adverse Childhood Experiences Study." Authored in 1991 by a San Diego physician and a researcher for the CDC, the ACE study, as it is commonly known, looked at the health records of 17k largely white, educated, upper middle class people. It then asked these same 17k patients to answer a questionnaire re: the prevalence of chronically adverse conditions during childhood. They were shocked at what they discovered: the more these adults dealt with abuse and neglect as children, the worse their health outcomes were later in life. Since then, there has been a rash of important research from places such as the Harvard Center for the Developing Child, the Center For Youth Wellness, and The Yale Center for the Developing that suggests ways to offset the effect of toxic stress on the developing child.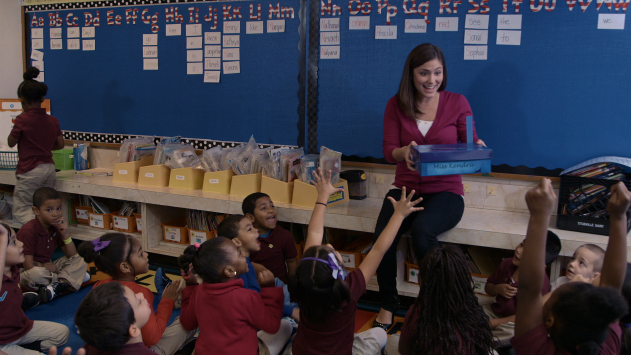 S&F: The film will be making its world premiere at Sundance. What response are you hoping for, and what are your hopes for distribution?
JR: As a one-hour health oriented film, I am hoping RESILIENCE will stand as an example of how educational films can be artful and engaging while nonetheless functioning as an invaluable tool to help address the pressing issues of our day.
RESILIENCE is the second of our two films conceived to spread awareness about Toxic Stress. Its companion film, PAPER TIGERS is a verite-style documentary that follows an alternative school's efforts to bring an ACE-informed approach to educating at-risk teens. PAPER TIGERS launched last fall via tugg.com, the "UBER" of community screening distributors. With over 250 community screenings in four months and a premiere on PIVOT TV scheduled for fall 2016, we anticipate RESILIENCE will sustain the dialogue about the problems and solutions to childhood stress in many of the these same communities. Of course, we will pursue all broadcast and online distribution opportunities for RESIILIENCE as it makes it's festival run.
S&F: Who do you see as your audience for the film, and how will premiering at Sundance help you reach that audience?
JR: Our core audience will no doubt be anybody invested in improving the lives of children from difficult home environments. However, RESILIENCE and PAPER TIGERS were made to be accessible to all audiences, as the simpler and more accessible the message, the more impact it can have. And the bottom-line messages driven by both films are pretty simple: Problem kids and problem teens are rarely that way by choice. Rather, it is evidence of an issue that deserves compassion instead of condemnation. The more broadly this simple message is understood, the better chance we have at helping kids emerge from difficult childhoods into a future with promise.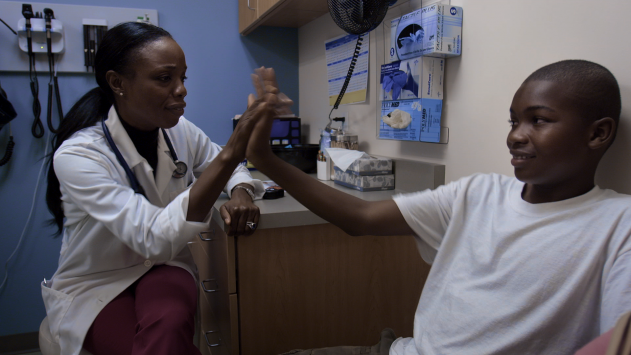 S&F: How do you think the scientific community will respond to the film?
JR: The research about the neuro-toxicity of childhood stress has survived peer scrutiny and review, so I don't see much of a challenge there. However, the notion that true resilience is learned rather than inherited runs against some very powerful myths that runs rampant in our society. We celebrate those who pull themselves out of adversity by their own bootstraps, and I'm sure there are those that will hold tight to concepts like "zero tolerance." But for every rare individual who prevails against the odds there are legions that do not, and we hope these two films spark a deeper conversation about to help the many rather than lionize the few.
The Sundance Film Festival runs from January 21-31, 2016 in Park City, Utah. RESILIENCE screens January 22, 23, 24, 26, and 30. Share reactions to the film @movingimageNYC #ScienceAndFilm or by posting on the Science & Film Facebook page.