Music and biology, major chords and amino acids, are all in Mark Levinson's feature film THE GOLD BUG VARIATIONS, based off a Richard Power's novel of the same name. Covered by Science & Film after the script won a $15,000 cash award for the Sundance Institute-Sloan Lab Fellowship, Levinson's film (still in script stage) has now been awarded another Sloan grant: the $20,000 Alfred P. Sloan Fast Track Grant at Film Independent.
As reported by Science & Film in March, Levinson described the film as, "a double helix of two love stories spiraling across 25 years and the mysterious disappearance of a scientist on the verge of understanding the code for life, but derailed by the search for the code for love." About his inspiration, Levinson said, "Richard Powers' book was first published in 1991 and I read it soon thereafter. It immediately struck me as perhaps the most thoughtful and dramatic depiction of the overlap/boundary between science and 'art' that I had ever read. As someone who had made the 'journey' myself from science to art (PhD in theoretical particle physics to filmmaking), the story had real resonance. It had total authenticity in its science, but also had a very compelling dramatic narrative at its center; and the potential for the most wonderful musical score!" He continued, "I actually contacted Powers in 2007 about obtaining the rights, but they were unavailable at the time. I then went on to make the documentary PARTICLE FEVER, which completely absorbed me for the next seven years. And magically, when I contacted Powers again in 2014, the rights to THE GOLD BUG VARIATIONS were clear!"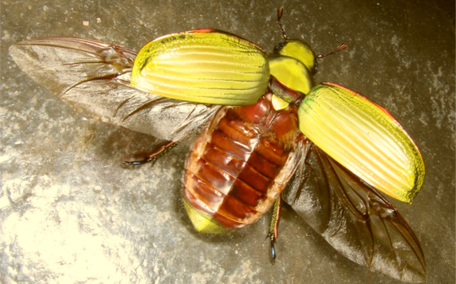 Science & Film corresponded with Levinson in June after he returned from accepting the $20,000 award in Los Angeles, and he said, "Receiving the Fast Track Grant was so unexpected, my head's still spinning a bit. 'Fast' seems to be a particularly appropriate modifier for the entire process so far. After the Sundance Screenplay Lab in January of this year, I felt very motivated to make another stab at decoding Richard Powers' complex novel. To receive another grant based on this new draft of the script is extremely gratifying and really allows me to think about the next step–how to actually get the film made? Happily, there was such great enthusiasm for the project from so many of the industry representatives at Fast Track over the last three days, I'm hopeful that I'll soon have a solution to that puzzle as well."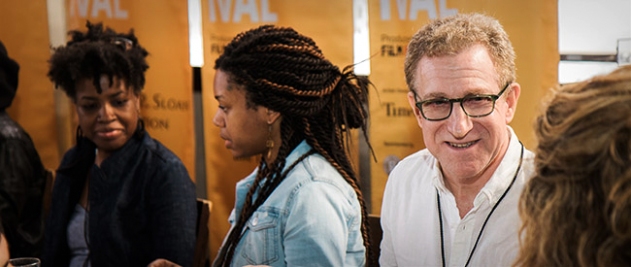 The Fast Track program is a film finance market for independent producers and directors. It is one of Film Independent's Artist Development programs. Other Sloan films to go through the Fast Track program include Matthew Brown's THE MAN WHO KNEW INFINITY and the forthcoming feature BASMATI BLUES by director Danny Baron.
Mark Levinson's previous film was the documentary PARTICLE FEVER, which was awarded the 2016 Stephen Hawking Medal for Science Communication.