Each year at the Sundance Film Festival the Alfred P. Sloan Foundation awards a Feature Film Prize for the best film that tackles science or technology themes or characters. Science & Film published a preview of those science films that may be in contention. The 2016 Sundance Film Festival will take place January 21-31 in Park City, Utah. One of the most talked about films from the Science & Film list is OPERATION AVALANCHE, a play on one of the greatest speculations of all time—what if NASA faked the moon landing? This mockumentary, which hits somewhere between a Stanley Kubrick mystery and Woody Allen's ZELIG, is about a group of CIA agents in the 1960s who, disguised as documentarians, infiltrate NASA and uncover the conspiracy. While this is a controversial premise, the filmmakers said to Science & Film: "In order to make this movie we needed to dive deep into the archives and learn as much as we could about the Apollo program. I just hope NASA can get past the surface story to see what OPERATION AVALANCHE is actually about. If they can, they're going to love this movie and how far we went to get it right."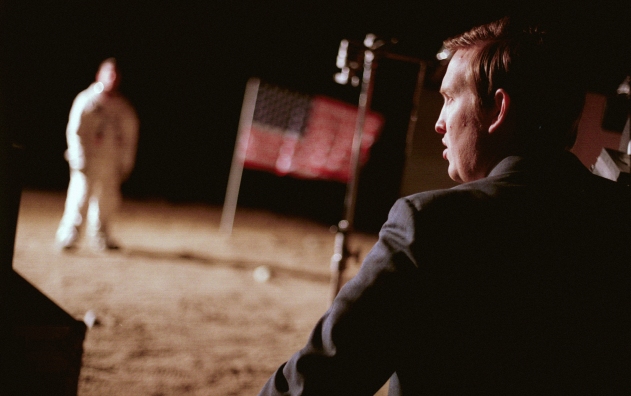 OPERATION AVALANCHE is co-written, directed, and produced by Matt Johnson, whose first film, THE DIRTIES, premiered at Slamdance. OPERATION AVALANCHE is his second film, and it makes its world premiere in Sundance's NEXT section which champions works with a forward thinking approach to filmmaking. This narrative feature weaves in real documentary stock footage repurposed for the film to "truly blur the lines between fact and fiction," according to the film's production team. Characters in the film interview NASA director James Webb, ask Stanley Kubrick for an autograph, and walk through mission control. The film's distributor is Lionsgate.
The film will play January 22, 23, 24, and 28 at the festival. Share reactions on twitter @movingimagenyc #ScienceAndFilm, or post on the Science & Film facebook page.