Preview of Science Films at TIFF 2022
The Toronto International Film Festival (TIFF) returns for its 47th edition, in cinemas, from September 8 through September 18. (Select films will be screened digitally via TIFF Bell Lightbox, geo-blocked to Canada.) From eleven days of international cinema, we have selected the festival's science or technology-themed projects, with descriptions quoted from the festival programmers. Among our selection's 35 films: a special presentation of Ryan White's buzzed-about documentary GOOD NIGHT OPPY and the international premiere of Werner Herzog's Sloan Foundation-supported documentary THEATRE OF THOUGHT. Herzog will also participate in one of the festival's industry conferences (VISIONARIES: INSIDE THE BRAIN OF WERNER HERZOG) to discuss the future of brain research with neurobiologist Rafael Yuste, who is featured in the film.
Two highlights will be showcased as part of TIFF's avant-garde program, Wavelengths. First, the feature-length documentary DE HUMANI CORPORIS FABRICA. Directed by Harvard Sensory Ethnography Lab anthropologists Véréna Paravel and Lucien Castaing-Taylor, the project harnesses novel cinematic techniques honed over the past decade to take viewers inside the human body. Secondly, Joana Pimenta and Adirley Queirós' hybrid film DRY GROUND BURNING, which, as MoMI's Edo Choi wrote, "...practically blew the doors off the Delphi at its world premiere."
Sloan Science & Film will be covering TIFF, so stay tuned for features and interviews on many of the films below.
TIFF DOCS
PATRICK AND THE WHALE. Dir. Mark Fletcher. World Premiere. "Marine videographer Patrick Dykstra explores the wondrous world of whales in this breathtaking and revealing documentary."
THE COLOUR OF INK. Dir. Brian D. Johnson. World Premiere. "A Toronto-based artist and ink-maker traces the history of ink and its impact on the world, in Brian D. Johnson's lush and visually striking film shot by celebrated cinematographer Nicholas de Pencier."
THEATRE OF THOUGHT. Dir. Werner Herzog. International Premiere. "Werner Herzog sets his sights on yet another mysterious landscape — the human brain — for clues as to why a hunk of tissue can produce profound thoughts and feelings while considering the philosophical, ethical, and social implications of fast-advancing neural technology."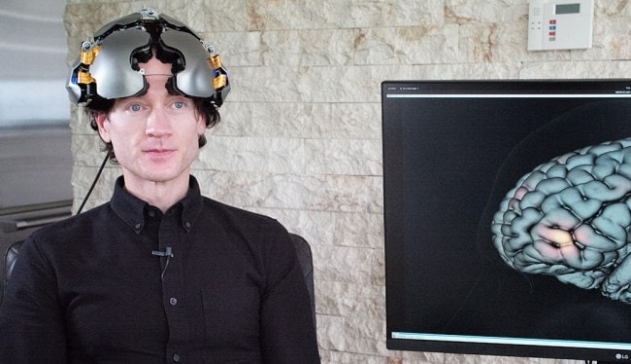 Still from THEATRE OF THOUGHT
CONTEMPORARY WORLD CINEMA
EO. Dir. Jerzy Skolimowski. North American Premiere. "Polish master Jerzy Skolimowski's gripping new drama, which shared the Jury Prize in this year's Cannes competition, follows a sentient donkey as it experiences the best and worst mankind has to offer."
FIXATION. Dir. Mercedes Bryce Morgan. World Premiere. "In Mercedes Bryce Morgan's stylish feature debut, Maddie Hasson plays a young woman committed to an unorthodox institution by a pair of enigmatic doctors (Genesis Rodriguez and Stephen McHattie)."
GODLAND. Dir. Hlynur Pálmason. Canadian Premiere. "A Danish priest faces a harsh environment and his own prejudices when he is sent to an isolated Icelandic community, in Hlynur Pálmason's devastating critique of the colonizer ethos."
LA JAURÍA. Dir. Andrés Ramírez Pulido. North American Premiere. "Troubled teenagers are forced to fend for themselves after they are locked away in an experimental tropical-forest prison, in this brooding, resonant feature debut by Colombian writer-director Andrés Ramírez Pulido."
LIFE. Dir. Emir Baigazin. World Premiere. "From the kaleidoscopic mind of Kazakh filmmaker Emir Baigazin comes this modern fable about the meaning of life and what really matters, told through a story about a tech company that digitizes memories but suffers a catastrophic data loss."
MANTICORE. Dir. Carlos Vermut. World Premiere. "Following a fire, a video-game designer struggles to process his emotional shock and control a frightening new obsession, in Carlos Vermut's troubling exploration of human behavior at its extremes."
PLAN 75. Dir. Chie Hayakawa. North American Premiere. "Chie Hayakawa's quietly subversive debut feature unveils the beauty and dignity of human life, as found behind the benevolent facade of a dystopian Japanese program that gives people aged 75+ the ability to end their lives voluntarily."
RETURN TO DUST. Dir. Li Ruijun. North American Premiere. "A tender tale about the transformative nature of love, RETURN TO DUST — the sixth film by acclaimed Chinese director Li Ruijun — expands into a poignant story of resilience against the conventions of society and the exploitation of farm workers."
STELLAR. Dir. Darlene Naponse. World Premiere. "Anishinaabe director Darlene Naponse's singular film focuses on the dreamy romantic connection of She (Elle-Máijá Tailfeathers) and He (Braeden Clarke) amid a natural catastrophe happening outside of their peaceful Northern Ontario bar."
THE HOTEL. Dir. Wang Xiaoshuai. World Premiere. "Auteur Wang Xiaoshuai returns to the Festival with a unique pandemic story of individuals trapped in a claustrophobic environment, facing not only the challenges imposed by the lockdown, curfew, and quarantine, but also the cruel tests of fate and human nature."
DISCOVERY
A GAZA WEEKEND. Dir. Basil Khalil. World Premiere. "A bumbling Englishman and an uptight Israeli are desperate to get into the Gaza strip — 'the safest place in the world' — when a virus breaks out, in this hilariously irreverent satire from British-Palestinian writer-director Basil Khalil."
DAUGHTER OF RAGE. Dir. Laura Baumeister. World Premiere. "In this heart-rending yet eerily poetic debut from Laura Baumeister — the first feature narrative directed by a Nicaraguan female filmmaker — the bond between an 11-year-old girl and her mother is tested when they are suddenly separated while eking out a precarious existence near the country's biggest landfill."
UNTIL BRANCHES BEND. Dir. Sophie Jarvis. World Premiere. "In writer-director Sophie Jarvis' compelling debut, set in the seemingly peaceful Okanagan, a distraught cannery worker discovers an invasive insect that could threaten the livelihood of her entire town."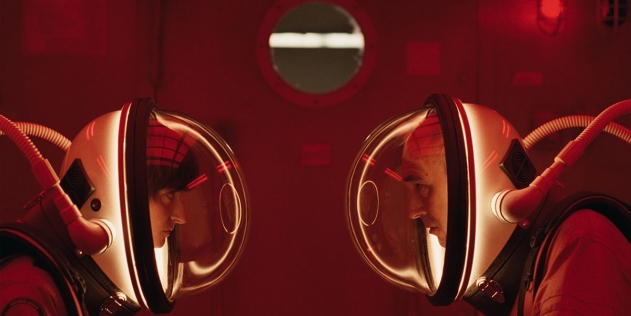 Still from VIKING, courtesy of Micro_Scope
PLATFORM
HOW TO BLOW UP A PIPELINE. Dir. Daniel Goldhaber. World Premiere. "A crew of young environmental activists execute a daring mission to sabotage an oil pipeline, in director Daniel Goldhaber's taut and timely thriller that is part high-stakes heist, part radical exploration of the climate crisis. Based on the controversial book by Andreas Malm."
THE GRAVITY. Dir. Cédric Ido. World Premiere. "The sophomore feature from French Burkinabé actor Cédric Ido centers on a mysterious planetary event that upsets both the gravity and the fragile equilibrium of a Parisian suburb, which is ruled by a cosmically-connected crew of young 'entrepreneurs.'"
VIKING. Dir. Stéphane Lafleur. World Premiere. "The latest from Stéphane Lafleur (TU DORS NICOLE) balances absurdist humor with poignant reflection on the human condition as it follows the subjects of behavioral research — and the astronauts they mirror — in advance of the first manned mission to Mars."
SPECIAL PRESENTATIONS
BLUEBACK. Dir. Robert Connolly. World Premiere. "Mia Wasikowska, Radha Mitchell, and Eric Bana star in a story about an intimate mother–daughter relationship, forged by the women's keen desire to protect the inhabitants of the pristine blue oceans on the Australian coast where they live."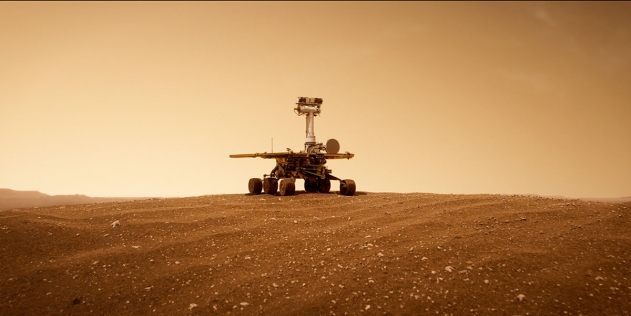 Still from GOOD NIGHT OPPY, courtesy of Amazon
GOOD NIGHT OPPY. Dir. Ryan White. International Premiere. "A spirited documentary about the exploration rover Opportunity, its ambitious 15-year journey across Mars, and the team of scientists and engineers that made the vessel part of their aerospace family."
THE GOOD NURSE. Dir. Tobias Lindholm. World Premiere. "Jessica Chastain plays a hospital nurse faced with the growing suspicion that her co-worker and friend (Eddie Redmayne) is quietly killing off patients, in this true-crime thriller from Tobias Lindholm."
THE WONDER. Dir. Sebastián Lelio. Canadian Premiere. "Based on the novel by Emma Donoghue and directed by Sebastián Lelio, THE WONDER stars Florence Pugh as a nurse in 19th-century Ireland hired to investigate the case of a child who has not eaten for four months."
WAVELENGTHS
DE HUMANI CORPORIS FABRICA. Dir. Lucien Castaing-Taylor, Véréna Paravel. North American Premiere. "Shot in several French hospitals over a number of years with a specially designed camera, this film by Véréna Paravel and Lucien Castaing-Taylor is an unprecedented cinematic immersion into the human body."
DRY GROUND BURNING. Dir. Joana Pimenta, Adirley Queirós. North American Premiere. "An all-female gang draws oil from an underground pipeline and sells it to working-class motorbike couriers, in this hybrid feature: part narrative documentary, part crumbling sci-fi, part classic western."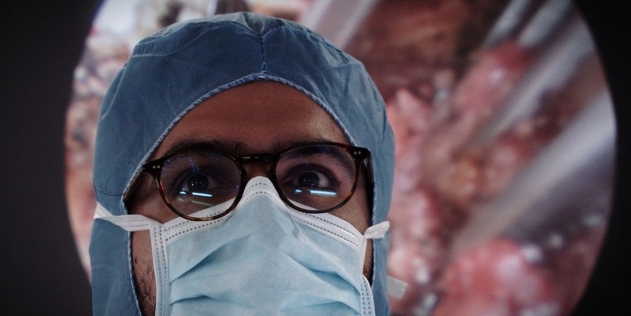 Still from DE HUMANI CORPORIS FABRICA, courtesy of LES FILMS DU LOSANGE
EVENTIDE. Dir. Sharon Lockhart. "Shot in Gotland, Sweden during the annual Perseid meteor shower as dusk falls, the single-take EVENTIDE records a group of young women as they roam the rugged, coastal landscape in an act of remembrance."
FATA MORGANA. Dir. Tacita Dean. "Recently, working on another project in Utah, Tacita Dean noticed that land in the distance was changing shape — as were the trucks moving along a distant highway. Using the little 16mm film she had in hand, she managed to film the elusive fata morgana."
THE NEWEST OLDS. Dir. Pablo Mazzolo. "Working across the Detroit–Windsor border, which becomes blurred in his skilled hands, Pablo Mazzolo's The Newest Olds contorts the cityscapes and their surrounding environments in a transfixing 35mm flicker and roil."
SHORT CUTS
AGAINST REALITY. Dir. Olivia Peace. "In this surreal and gorgeous animated autobiography, artist and filmmaker Olivia Peace uses AI art-generation tools and immersive sound design to bring viewers into a border space between dreams and waking life."
BACKFLIP. Dir. Nikita Diakur. "In his efforts to teach his digital avatar how to master a tricky move, animator Nikita Diakur creates something wholly unique: an ingenious demonstration of the potentials and pitfalls of machine learning that doubles as a riotously hilarious slapstick comedy."
IT'S WHAT EACH PERSON NEEDS. Dir. Sophy Romvari. "Portrayed in a series of chats and calls in which she caters to the emotional needs of members of two very different demographics, actor Becca Willow Moss serves as the fascinating center of director Sophy Romvari's latest provocative blend of fiction and documentary."
THE FLYING SAILOR. Dir. Wendy Tilby, Amanda Forbis. "One of the most celebrated teams in Canadian animation, Wendy Tilby and Amanda Forbis return with a spectacular synthesis of sound and image, inspired by the incredible but true story of one man's unexpected voyage on the morning of the Halifax Explosion in 1917."
THE MELTING CREATURES. Dir. Diego Céspedes. "Nataly, the unforgettable protagonist of this captivating and eerily beautiful drama by Chile's Diego Céspedes, revisits pains in her past when she and her beloved daughter visit a mysterious community of people who can no longer endure the harsh rays of the sun."
THE WATER MURMURS. Dir. Jianying (Story) Chen. "The winner of this year's Short Film Palme d'Or at Cannes, Story Chen's haunting and graceful speculative drama follows a young woman who must bid farewell to the people and places she loves before her riverside town is submerged due to a global catastrophe."
TREMOR. Dir. Rudolf Fitzgerald Leonard. "Anchored by the central performance by Luis Brandt — also the film's co-writer — this bold and compelling drama by German-Australian director Rudolf Fitzgerald Leonard tells the story of a young man with cerebral palsy who refuses to allow others to define him."
---
More from Sloan Science and Film: