Science Films at DOC NYC
The 2021 DOC NYC festival, which will feature in-person and virtual screenings from November 10-28, includes 13 science-related feature documentaries in six different categories. See below for our picks, with descriptions quoted from the festival.
U.S. COMPETITION
NEWTOK
Dir/Prod: Andrew Burton, Michael Kirby Smith
As the effects of climate change become ever more apparent throughout the world, the Yup'ik people and their lands on the western outskirts of Alaska face a much more imminent threat.
CLOSING NIGHT
THE FIRST WAVE (NYC Premiere)
Dir/Prod: Matthew Heineman
A powerful look at the doctors, nurses, and patients on the frontlines during the "first wave" of Covid-19 in New York City from March to June 2020.
KALEIDOSCOPE COMPETITION
COW
Dir: Andrea Arnold
Acclaimed director Andrea Arnold's intimate observational portrait of bovine life as experienced on a farm in rural England through the eyes of Luna the cow.
INVISIBLE DEMONS
Dir: Rahul Jain
Director Rahul Jain adeptly captures the effects of climate change in Delhi and the environmental cost of India's fast-growing economy, while meditating on the aesthetics of human disconnection with the natural world.
WINNER'S CIRCLE
ALL LIGHT, EVERYWHERE
Dir: Theo Anthony
A riveting essay film that explores the shared histories of cameras, weapons, policing and justice.
OPTION ZERO
Dir/Prod: Marcel Beltrán
Over 100 hours of personal cell phone footage traces a group of Cuban migrants as they journey from Colombia to Panama seeking refuge.
FIGHT THE POWER
THE BUSINESS OF BIRTH CONTROL
Dir/Prod: Abby Epstein>
Filmmaker Abby Epstein and executive producer Ricki Lake re-team after THE BUSINESS OF BEING BORN to explore the controversial secret history of the birth control pill.
A DECENT HOME
Dir/Prod: Sara Terry
Filmmaker Sara Terry looks at the changing economy of mobile home parks being bought by private equity firms, closing out one of the last affordable housing options in America.
THE GIG IS UP
Dir: Shannon Walsh
Uber, DoorDash, Citi Bikes and the like offer modern conveniences to consumers across the globe, but at what cost to the enterprising gig workers doing these jobs?
PHOTOGRAPHY & FILM
EXPOSING MUYBRIDGE
Dir/Prod: Marc Shaffer
A complex look into the compelling life and times of the father of cinema: Eadweard Muybridge.
FILM, THE LIVING RECORD OF OUR MEMORY
Dir: Inés Toharia
Much of our audiovisual heritage has been lost forever, but film archivists, curators, technicians, and filmmakers from around the world are hard at work to preserve what still remains.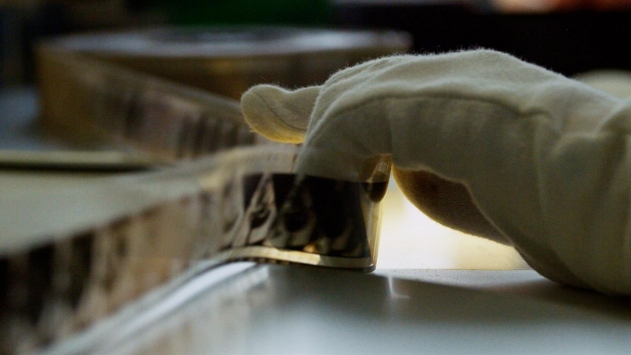 FILM, THE LIVING RECORD OF OUR MEMORY
FOREST FOR THE TREES
War photographer Rita Leistner turns her lens onto a community of tree planters who overcome grueling conditions to bring back the forest one tree at a time.
COMING OF AGE
ZERO GRAVITY
Dir/Prod: Thomas Verrette
A diverse group of middle-school students go on the journey of a lifetime when they participate in a nationwide competition sponsored by MIT to code satellites aboard the International Space Station.
---
More from Sloan Science and Film: