Flashback to Frasier, The Sensuous Lion
Popular Science has launched a new series called "Wild Lives" that features strange tales of wild animals. Created by Tom McNamara, Episode One tells the story of "Frasier, The Sensuous Lion" whose unique lolling tongue and unparalleled fathering of 35 cubs at the old age of 19 captured the world's imagination in the 1970s.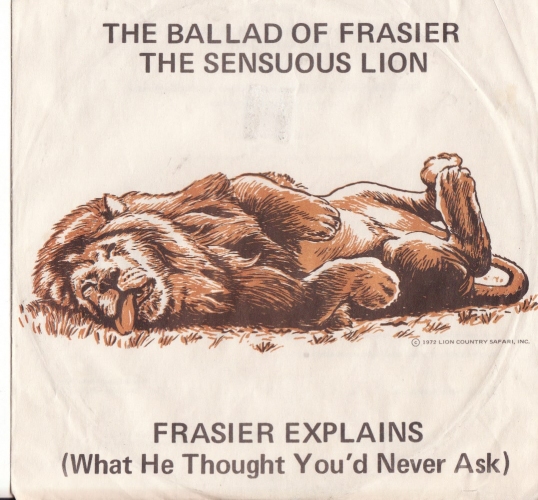 Frasier spent most of his life as a member of a Mexican circus, until 1970 when he was bought by a drive-through animal preserve in Orange County, California named Lion Country Safari. At the time, Frasier was a toothless, underweight lion aged 19 years, the equivalent of about 75 in human years. Between then and when he died of pneumonia two years later in 1972, Frasier mated with the Safari's six lionesses and they all became pregnant. The story of Frasier's virility not only drew people to the park, but inspired the media, as Popular Science's video shows.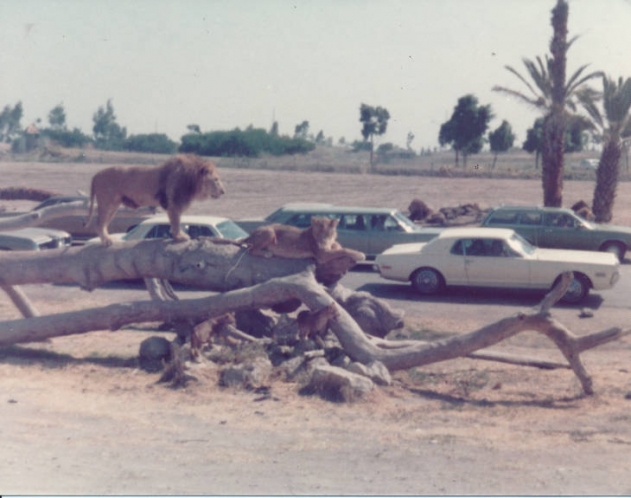 Frasier and his pride at Lion Country Safari, Laguna Hills, from Orange County Public Library

This "sex simba," as LIFE magazine referred to Frasier, became the subject of a 1973 talking-animal film called FRASIER THE SENSUOUS LION. The feature starred Michael Callan, Katherine Justice, and Marc Lawrence in a story about a zoologist on a mission to discover the root of Frasier's virility. In addition, the co-founder of Capitol Records, Johnny Mercer, composed a song for Frasier which was sung in 1974 by jazz singer Sarah Vaughan. Tom McNamara, for the video below, sourced priceless footage of Frasier in Lion Country as well as clips from the feature film. He also interviewed former employees of the park about their memories of Frasier.
The "Wild Lives" series on Popular Science will continue with a new video each month.
---
More from Sloan Science and Film: