I Am Mother At Sundance
Mother, in the new science fiction thriller I AM MOTHER, is made of plated metal, has two lights that reference a mouth, has a long face, and looks more like Iron Man than anything else. Her daughter (Clara Rugaard) wouldn't know the difference though, having been raised by Mother in a bunker after humankind has supposedly gone extinct. But when a stranger (Hilary Swank) comes knocking, Daughter starts to rethink what she has been taught. Directed by Grant Sputore, I AM MOTHER made its world premiere at the 2019 Sundance Film Festival and has been picked up by Netflix for distribution. We were at the film's Sundance premiere where Sputore, Hilary Swank, Clara Rugaard, and Luke Hawker who plays Mother took questions from the audience.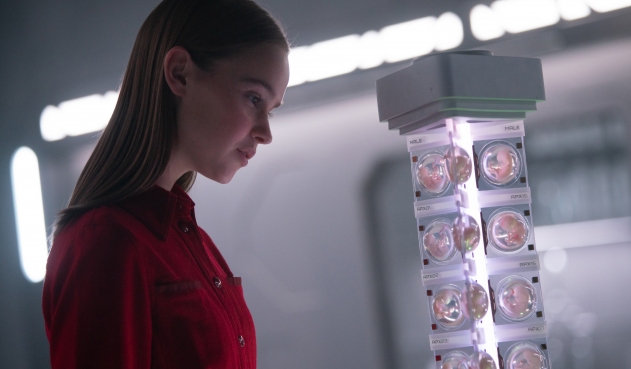 Courtesy of Sundance Institute, Photo by Ian Routledge
I AM MOTHER is Sputore's directorial debut, and it is written by Michael Lloyd Green based on a story idea that Sputore and Green conceived. "We had all night style conversations talking about the problems of the world and the problems of our lives, and MOTHER was sprung forth from that," Sputore said of their collaboration. He was based in Australia at the time and Green was in New York. He continued, "I think we all watch what's happening in the world and get a little bit worried about the existential changes. Robots will either save us from that or will probably expedite that. This film is a discussion and rumination on that."
For the design of Mother, the filmmakers drew inspiration from the field of robotics. Sputore and Green watched videos produced by Boston Dynamics, a robotics company which Google used to own and is now owned by the Japanese company SoftBank. Specifically, Boston Dynamics make a robot called Atlas that can walk on two legs. Luke Hawker, who wore Mother in the film (she is voiced by Rose Byrne), worked with the manufacturing company WETA Workshop to come up with a design for Mother that, as Sputore put it, "works with all the different levels of the story that we were trying to achieve and would be credible as a robot even though it's going to be a guy in a suit. Luke had to turn those drawings into a 3D reality and he was brave enough to put the thing on and wear it everyday."
I AM MOTHER is a story about decision-making and about what it is to be good, with the fate of humanity at stake. Hilary Swank became attached to the film after reading the screenplay. Her agent sent it to her, and said "'I think we have something really special.'" Swank continued, "I read it right away. Always looking for something special, and it was very special. I'm not generally a sci-fi fan and I was hooked, I was turning the page after page. I just think it's timely."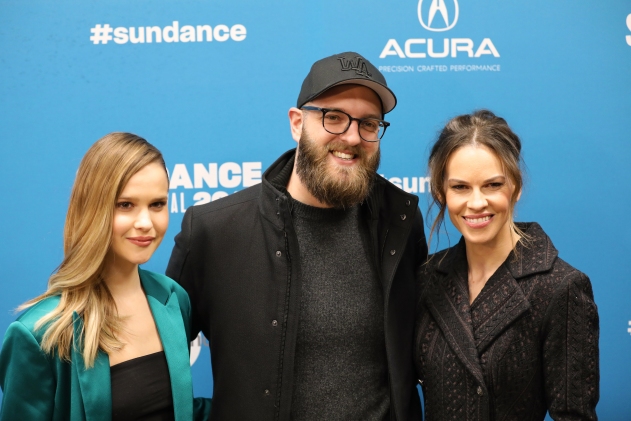 Clara Rugaard, Grant Sputore, and Hilary Swank at Sundance
I AM MOTHER premiered at the 2019 Sundance Film Festival in the Premieres section. It will be released by Netflix. The film began as a screenplay—MOTHER—written by Michael Lloyd Green which made the Black List in 2016.