29 Science Films At The Toronto International Film Festival
The Toronto International Film Festival (TIFF) is one of the largest and most prestigious film festivals in the world. The 43rd Toronto International Film Festival will run September 6 to 16 in Toronto, Canada featuring 256 feature films and 84 shorts. Here is a preview of the 29 science and technology-themed films at TIFF this year, with descriptions quoted from the festival's programmers:
FIRST MAN, directed by Academy Award-winner Damien Chazelle (LA LA LAND), stars Ryan Gosling as Neil Armstrong, the first person to walk on the moon.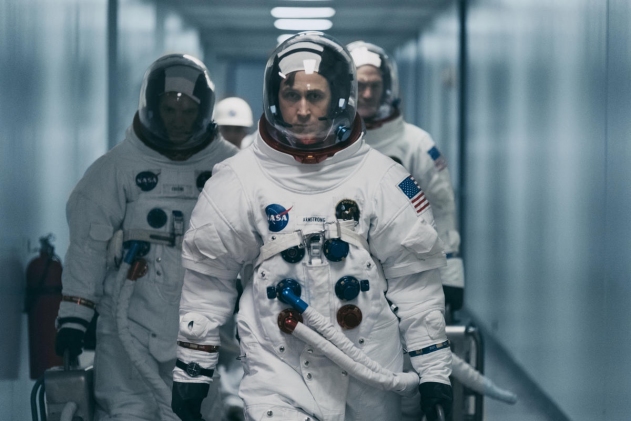 RED JOAN, directed by Trevor Nunn, stars Judi Dench as a retired physicist who was also a British spy for the KGB.
Claire Denis' HIGH LIFE will make its world premiere. In the Cannes-winning director's English-language debut, a group of death row prisoners have opted for participating in a government mission, rather than face jail time and capital punishment. Their task is to pilot a spacecraft to try to harness the energy of a black hole. The film stars Robert Pattinson, Juliette Binoche, André Benjamin, and Mia Goth.
EMU RUNNER, set in Australia, is about a young girl who bonds with a wild emu. "In nature, the male emu takes on the role of rearing the chicks. The human parallel to this emu trait is explored in this delicately beautiful feature debut from filmmaker Imogen Thomas."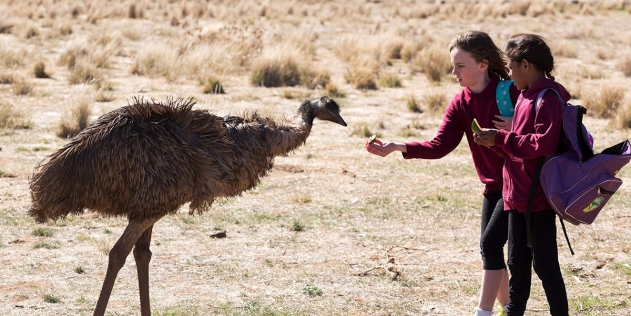 FARMING, the feature directorial debut of actor Adewale Akinnuoye-Agbaje (THE BOURNE IDENTITY), is based on the true story of an experiment that, in the 1960s, placed Nigerian children to be raised in white families.
Olivier Assayas' feature NON-FICTION "probes the promises and pitfalls of art in the age of digital communication, in this comedy about a Parisian publisher (Guillaume Canet) and his successful-actor wife (Juliette Binoche) adapting to the new-media landscape."
ANIARA, by Swedish directors Pella Kågerman and Hugo Lilja, is set after humans have destroyed Earth, and are headed to Mars. They are on a ship "designed to meet the needs of a species that has just consumed its birthplace: it's a giant shopping mall. When an accident knocks the ship off course and disables its steering, the likelihood that these once-sanguine colonizers will ever reach their destination gradually begins to shrink." The film makes its world premiere.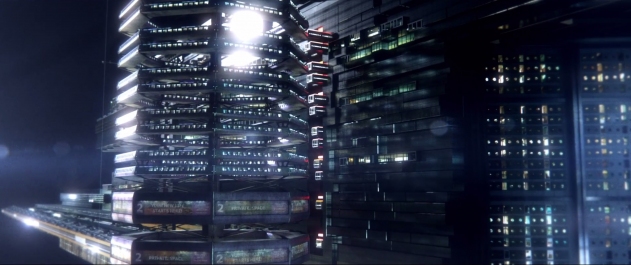 Japanese director Naomi Kawase's VISION stars Juliette Binoche as a writer searching for a rare medical plant in Japan with the help of a forest ranger.
Lithuanian director Marija Kavtaradze's dramatic feature SUMMER SURVIVORS follows a psychology postgraduate who "has just joined a leading clinic when she's tasked with escorting Paulius (Paulius Markevicius), a patient who has bipolar disorder, to another facility."
Making its world premiere in the Midnight Madness section, Shane Black's THE PREDATOR "assembles an eclectic cast of unconventional combatants, with a PTSD-addled soldier (Boyd Holbrook), his autistic child (Jacob Tremblay, also at the Festival in THE DEATH AND LIFE OF JOHN F. DONOVAN), and an evolutionary biologist (Olivia Munn), each independently stumbling into a gory close encounter with one of the galaxy's most lethal warriors."
In Akash Sherman's romantic drama CLARA, "an obsessive astronomer and his unconventional research partner probe their difficult pasts while searching for proof of the existence of life on distant planets."
Carol Morley's OUT OF THE BLUE, adapted from a Martin Amis's 1997 novel Night Train, makes its world premiere. The film stars Patricia Clarkson as a detective investigating the murder of an astrophysicist.
BEAUTIFUL BOY, directed by Felix van Groeningen, is a story of a young boy addicted to methamphetamine. Starring Timothée Chalamet, the film makes its world premiere as a Gala Presentation.
BORDER, directed by Ali Abbasi, stars Eva Melander as a border agent who "was born with a facial 'disfiguration,' a strange scar on her tailbone, and the ability to sense or smell how people feel. She's especially adept at detecting fear or unease." It makes its North American premiere.
TELL IT TO THE BEES, directed by Annabel Jankel, stars Anna Paquin as "a shunned small-town doctor and beekeeper in postwar Britain who befriends a struggling mother and son, helping them discover that love can be found in many forms."
Making its world premiere, THE EXTRAORDINARY JOURNEY OF CELESTE GARCIA by Arturo Infante "mixes absurd humour and wry political commentary as it follows a kindly planetarium worker who accepts a very special invitation from her neighbour, an extraterrestrial."
Chinese director Liu Jie's dramatic feature BABY centers on a woman who was abandoned at birth because of a genetic disorder, who sees a child about to undergo the same fate and "finds herself trying to persuade [them] to reconsider." The film makes its world premiere in TIFF's Special Presentation program.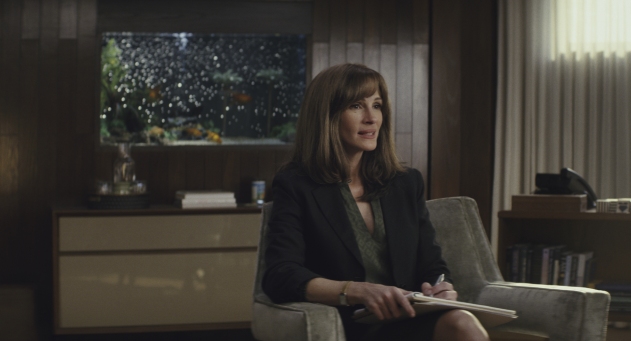 The episodic series HOMECOMING, directed by MR. ROBOT'S Sam Esmail, stars Julia Roberts as a therapist working with a veteran as he reintegrates into society.
A new serial, AD VITAM, will make its international premiere in the Primetime section for "television in its artistic renaissance." By French director Thomas Cailley, the dramatic series centers on a group of teens, and takes place in a world where "a new regeneration process allows human beings to live forever."
Daniel Syrkin's dramatic episodic series STOCKHOLM begins when four friends discover that their friend, a renowned economist, is dead. "Stopping short of making funeral arrangements, it suddenly occurs to the group that their friend was on the cusp of winning the Nobel Prize. Determined to retain some integrity for their friend, while also gaining, by proxy, some notoriety for themselves, they decide to keep the secret for a few days. They close the blinds, blast the air conditioning, and start taking shifts tending to the body. It's not long before they find themselves staging fake phone calls and desperately looking for spare keys, all in the name of keeping their friend 'alive.'"
The documentary ANTHROPOCENE: THE HUMAN EPOCH, a collaboration between photographer Edward Burtynsky and filmmakers Jennifer Baichwal and Nicholas de Pencier, "is a mesmerizing and disturbing rumination on what drives us as a species, and a call to wake up to the destruction caused by our dominance."
Billy Corben's documentary SCREWBALL "looks at doping in major league baseball from the perspective of Anthony Bosch, a specialist in performance-enhancing drugs, who was a key figure in the scandals of Alex Rodriguez, Manny Ramirez, and other star players."
Maxim Pozdorovkin documentary THE TRUTH ABOUT KILLER ROBOTS "charts the emerging cases where robots have caused the deaths of humans: in an automated Volkswagen factory, in a self-driving Tesla vehicle, and from a bomb-carrying droid used by Dallas police. Each case raises questions of accountability, legality, and morality but they are typically shrouded in cover-ups or treated as freak anomalies."
SHARKWATER EXTINCTION, by the late director Rob Stewart, is a documentary about the precarious decline of the world's shark population.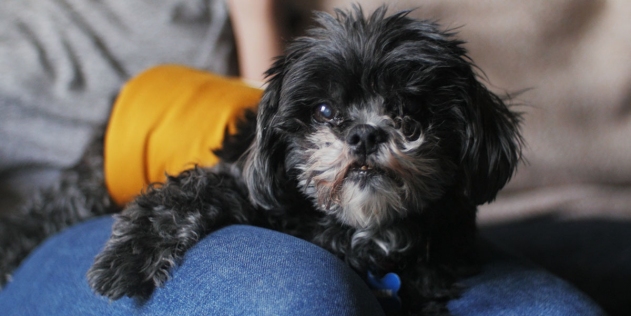 NORMAN NORMAN is a short film by Sophy Romvari about a young woman with an aging dog who spends a night "surfing the internet and pondering the ethics of genetic replication, the possible pitfalls of animal immortality, and the eternal wonders of Barbara Streisand."
Jodie Mack's six-minute film HOARDERS WITHOUT BORDERS makes its world premiere. In the film, "gems and other oddities from the collection of mineralogist Mary Johnson are rapidly manipulated by ghost-like hands, producing a stunning, hypnotic take on the (super)natural sciences."
PLEASE STEP OUT OF THE FRAME, a four-minute film by Karissa Hahn, "uses Super 8, a desk, and a laptop to create a playful choreography of body and screen."
THE AIR OF THE EARTH IN YOUR LUNGS is Ross Meckfessel 11-minute film that used "drones and GoPros [to] survey the land while users roam digital forests, oceans, and lakes," according to the filmmaker. The film is also in the Projections section of the New York Film Festival.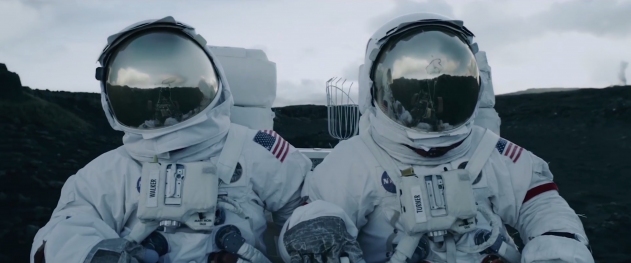 Starring Jason Schwartzman and Jake Johnson, Bobbie Peers' short comedy TO PLANT A FLAG centers on NASA trainees in the early 1960s in Iceland.
The Toronto International Film Festival will run September 6 to 16, 2018. Stay tuned to Science & Film for coverage.