Congressional Gold Medal to Scientists Who Inspired Hidden Figures
On August 2, 2018, a bipartisan group of 47 senators introduced a bill to award Congressional Gold Medals to the four female mathematicians whose groundbreaking work at NASA during the Space Race inspired the Oscar-winning film HIDDEN FIGURES. Senators Kamala Harris, Chris Coons, and Lisa Murkowski sponsored the bill. The honorees will be Katherine Johnson, who calculated multiple NASA space mission trajectories including for John Glenn's mission to orbit earth (as portrayed by Taraji P. Henson and Kevin Costner in HIDDEN FIGURES); posthumously to Dorothy Vaughn (played by Octavia Spencer), who led the West Area Computing unit and was the first African-American supervisor at NACA, the precursor organization to NASA; posthumously to Mary Jackson (who Janelle Monáe portrayed), who was the first female African-American engineer at NASA; and to Christine Darden, whose work revolutionized aeronautical design and who became the first African-American person to be promoted to the Senior Executive Service at NASA.
Margot Lee Shetterly, whose Sloan-supported book Hidden Figures: The American Dream and the Untold Story of the Black Women Mathematicians Who Helped Win the Space Race, was adapted into the film, said in a statement: "Nothing could be more gratifying than to see these women—quiet heroes from my hometown—recognized for their service to our country. With their commitment to progress through science and an unyielding belief in equality, Dorothy Vaughan, Mary Jackson, Katherine Johnson and Dr. Christine Darden are role models to us all."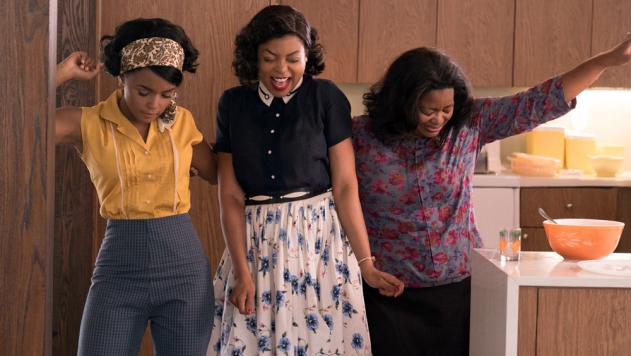 A number of reputed organizations are endorsing the bill. President and CEO of the Thurgood Marshall College Fund, Dr. Harry Williams, said that the Fund "fully supports Senator Coons and the host of bipartisan Senate co-sponsors of the Hidden Figures Congressional Gold Medal Act. For many years the inspiring story of Katherine Johnson, Dorothy Vaughn, Mary Jackson, and Dr. Christine Darden was left hidden in history. Now, this bill would bestow our nation's highest civilian award to four amazing African-American women—who are all graduates of Historically Black Colleges and Universities (HBCUs). As the nation focuses more on STEM education, high honors like the Congressional Gold Medal can serve as a catalyst to ignite the next generation of leaders from HBCUs at NASA and other organizations."
Doron Weber, Vice President and Program Director of the Alfred P. Sloan Foundation, said in a statement that for too long, "the story of science, like much of our narrative history, has shut out the contributions and experiences of women and people of color. The Sloan Foundation supported Margot Lee Shetterly in writing Hidden Figures because she uncovered an incredible and untold story about black female scientists and engineers who played a critical role in the success of the U.S. space program. We believe telling human stories and raising the visibility of women and under-represented groups in science changes how we view both science and society. It can also lead to greater access to STEM education and a more diverse workplace. We've been truly gratified at the response to the story of these women and are delighted to work with Senators Coons and Murkowski and their staff to honor these magnificent Americans. The story of Hidden Figures is only one of many stories of invisible women and under-represented groups in science—we have a long way to go in fully recognizing the past role and future potential of these underappreciated figures."
The bill is also endorsed by the Girl Scouts of the USA, the Association for Women in Science, the Society of Women Engineers, the American Mathematical Society, the National Congress of Black Women, and more.