Science & Film Shorts for Kids
Each year, graduate film students from six university programs around the country receive grants from the Alfred P. Sloan Foundation to support the production of a short, narrative film that integrates scientific or technological themes or characters. Sloan Science & Film provides distribution for these films by hosting them in its video streaming library, which anyone can access for free, and through a teacher's guide which frames each of them for STEM teachers to use in the classroom. On June 23 and 24, Museum of the Moving Image will present a program of four of these shorts picked especially for kids. This will be the first time these films have screened at the Museum.
The program includes three animated films and one live action film—USC graduate film students made the three animated films; USC has the only Sloan-supported program that awards an animation grant. Louis Morton's NOSE HAIR follows ten-year-old Nate who has a condition called anosmia which results in the lack of a sense of smell. THE COLLECTOR'S GIFT, by Ryan Kravetz, follows a young girl piecing together the story of a man who once tried to collect all the elements of the periodic table. PAPRIKA, by Katalin Nivelt Anguelov, celebrates the Hungarian scientist Albert Szent-Györgyi who received the 1937 Nobel Prize for his work on the isolation of Vitamin C. The live action film, CONCRETE, is made by Andy Watts who received a Sloan grant while at Columbia University. CONCRETE centers on a botanist who decides to make a garden behind his New York apartment building.
Since 1997, the Sloan Foundation has partnered the American Film Institute, Carnegie Mellon University, Columbia University, NYU, UCLA, and USC, awarding annual grants in screenwriting and film production. Each filmmaker is paired with a scientist who advises on the scientific accuracy of the film's story. For a full list of the 600 projects supported by the Foundation, see Sloan Science & Film's archive. The teacher's guide is freely available to view online or download as a PDF.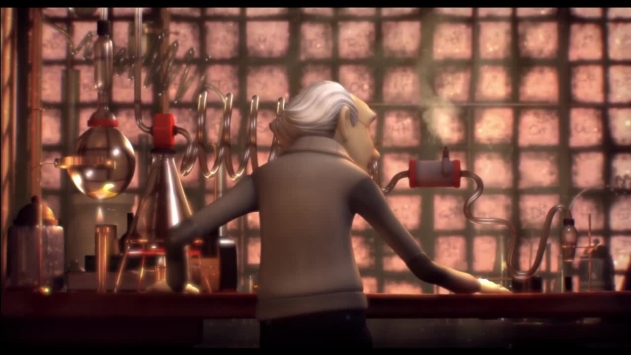 The Sloan Science & Film Shorts for Kids program will screen on June 23 and 24 at 11am at Museum of the Moving Image in Astoria, New York.