Those Who Are Fine at New Directors/New Films
In a terrifying web of security violations, THOSE WHO ARE FINE tells the fictional story of a money scam set in Zurich. Artist and filmmaker Cyril Schäublin's deadpan scenes seem to catch people in the banality of their routines: security guards share tips about internet servers, police investigators talk over a new phone service, call center employees sell insurance policies and data packages. As account balances are collected, social security numbers recorded, stolen goods passed through security checks, and money withdrawn from a bank, an uneasy story about the limits of identity protection emerges.
Films about surveillance, such as Jean-Luc Godard's ALPHAVILLE (1965) or Francis Ford Coppola's THE CONVERSATION (1974), foreground material technologies such as room computers and audio recorders. According to historian of science Dr. Sheila Jasanoff, "this was related to the mid-century fears about the state and technology operating together." In THOSE WHO ARE FINE, set in the present day, there need be nothing bigger than a smartphone or more revealing than a Facebook profile.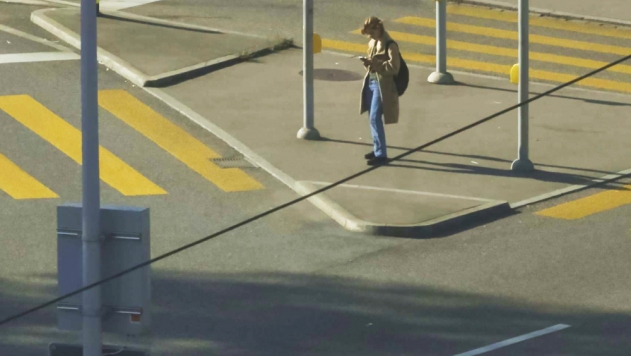 THOSE WHO ARE FINE makes its New York premiere at the Film Society and MoMA festival New Directors/New Films on April 5. This is Swiss filmmaker Cyril Schäublin's feature debut. The film had its world premiere at the 2017 Locarno Film Festival, where it received a special jury mention. THOSE WHO ARE FINE is written, directed, and edited by Cyril Schäublin, and filmed by Silvan Hillmann. The film plays at the Film Society of Lincoln Center on April 5, and at the Museum of Modern Art on April 7.