Ethan Hawke Will Play
Nikola Tesla
Ethan Hawke will star as Nikola Tesla in Michael Almereyda's feature film TESLA. This will be the first narrative feature dedicated to the eccentric inventor and visionary. Croatian-born, the film will focus on Tesla's life in America–he died in New York in 1943, in poverty. Tesla's most significant invention was of a motor to deliver alternating current electricity, which replaced Thomas Edison's direct current because it was more efficient, and continues to deliver electricity today.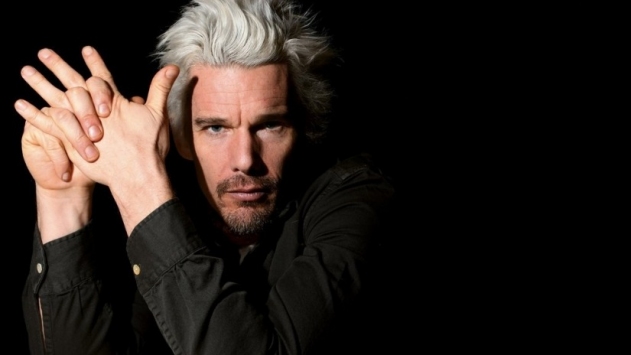 Michael Almereyda, whose film MARJORIE PRIME won the Sloan Prize at Sundance, has been thinking about Tesla for a while. "I wrote my first Tesla script in 1980. I dropped out of college to write it," he said to Science & Film. "I've also seen how Tesla scholarship has evolved and deepened, darkened and brightened." Almereyda revisited the story in 2016 and received support for his script that year from the Alfred P. Sloan Foundation's partnership with the San Francisco Film Society.
Ethan Hawke has worked with Almereyda on two previous features; he starred in the 2015 film CYMBELINE and in Almereyda's adaptation of HAMLET (2000). Hawke has been nominated for four Oscars for his roles in Richard Linklater's BOYHOOD, BEFORE SUNSET, BEFORE MIDNIGHT, and for his performance in Antoine Fuqua's TRAINING DAY. On Broadway, he has starred in THE COAST OF UTOPIA, MACBETH, THE SEAGULL, and more.
TESLA will be at the European Film Market at the Berlinale from the 15 through 23 of February. The film will be produced by Uri Singer and Isen Robbins, who also produced Almereyda's films EXPERIMENTER and MARJORIE PRIME. Christa Campbell and Lati Grobman (who executive produced EXPERIMENTER) will also produce. Jeff Rice will be the executive producer. The film is reported to begin shooting in spring 2018 in New York. Stay tuned to Science & Film for more.