New AFI, UCLA, and FIND Sloan-Winning Films
The Sloan Foundation partners with film development organizations to provide support to filmmakers making films with scientific themes at every stage. Screenwriters and directors enrolled in university film programs can receive support for scripts or short films, as can producers looking for development funds, and finished films working on distribution plans. Eight films at various stages of development have just been awarded funds from the Sloan partnership with the American Film Institute, the University of California, Los Angeles, and Film Independent.
From the American Film Institute, Greg Wayne and Niki Sharili have each been awarded $10,000 for their screenplays. Wayne's script LITTLE LEPER is set in 19th century New Orleans and focuses on a girl with leprosy. Sharili's script SEMYA is based on the true story of geneticists at one of the world's largest seed banks who risked their lives to preserve the holdings during the Siege of Leningrad. FIDO is a short film about a robotic dog, which won $25,000 towards production; the film is written and directed by Anna Golin and produced by Ruby Mateo.
The University of California, Los Angeles' two screenwriting winners are David Calbert and Raeann Dunn–each was awarded $10,000. Dunn's script, DESIGNER KIDS, is set in a world where pre-natal genetic enhancement is standard. Calbert's screenplay, IVORY HUNT, follows a team of researchers fighting Black Rhino poaching in Africa. Amber Ha won $30,000 to produce her short film Lamara, about a neuroscientist in Uganda performing memory experiments.
Thor Klein's film ADVENTURES OF A MATHEMATICIAN, which received a Sloan Filmmaker Fund grant from the Tribeca Film Institute earlier this year, was awarded the Film Independent Producer's Grant of $30,000. The film is based on the life of Stanislaw Ulam, a mathematician who was critical to development of the hydrogen bomb and the first computer. ADVENTURES OF A MATHEMATICIAN is still in development and has attached Jakub Gierszal (SPOOR) to star as Ulam. Lena Vurma is producing, and with the Sloan grant she will participate in Film Independent's Producing Lab where she will have the opportunity to meet with industry experts.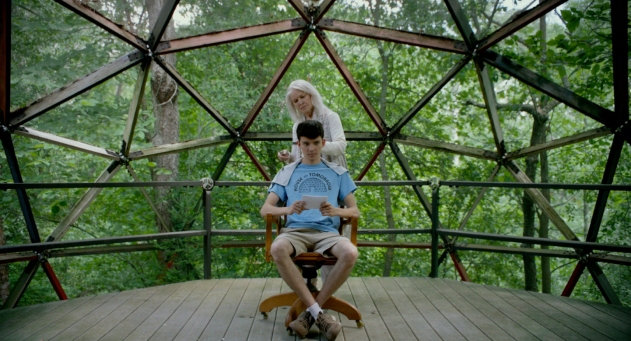 The Tribeca Film Institute-Sloan supported feature THE HOUSE OF TOMORROW, starring Ellen Burstyn and Asa Butterfield along with Nick Offerman and Maude Apatow, received the $50,000 Sloan Distribution Grant from Film Independent. The film is about a teenage boy who grows up with the ideals of engineer and futurist Buckminster Fuller and tries to reconcile those with his newfound love of punk rock. Directed by Peter Livolsi, it will be released into theaters in 2018, and the grant funds will be used to maximize the film's reach.
Stay tuned to Science & Film for more news about these films.