Funny Little Spider Drone: Interview with Director Kim Nguyen
A male drone operator's five-legged robot meets cute with a woman in Northern Africa in Academy Award-nominated director Kim Nguyen's new film EYE ON JULIET. The film made its North American premiere at the 2017 Toronto International Film Festival. Science & Film spoke with Nguyen on the phone afterwards.
Science & Film: Why did you want to make one of the central figures of your film a drone operator?
Kim Nguyen: I wanted to make an ironic film so that's why I chose to have the drone be a hexapod, which is a funny little spider, instead of a distant airplane. I thought it would be interesting because, in a way, we are all drone operators. At the same time that technology helps us connect, sometimes it can feel like a digital prison.
S&F: So the hexapod seemed like a more approachable drone?
KN: Exactly. If I stuck to the reality of drone operation right now, then it would have been a plane. We used a hexapod to create more physical proximity between the characters.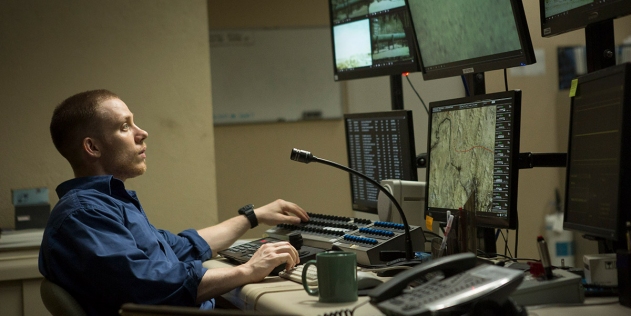 S&F: How much did you think about how human relationships are impacted by technology?
KN: There is the theme of isolation in the movie, and I do see some restlessness in today's world. All of us are becoming little narcissists–we're constantly restless waiting for affirmation or reassurance. The fact that people communicate through 140 characters or less contributes to less understanding of each other. With the new digital age, there is an issue with time and accepting silences.
S&F: I know what you mean with texting or emailing, everyone expects an instantaneous response.
KN: It used to be normal to get a call and return it the next day. We should give each other 24 hours to respond to anything.
S&F: In EYE ON JULIET, the drone operator has a mediated yet personal encounter. As a filmmaker you stand behind the camera, did that sort of experience resonate with you?
KN: It is strange because I feel that is not the case at all. I have a very physical way of directing. I am very close to the camera facing my actors, and I don't go in the video assist room. I try to reduce the digital barrier as much as possible.
S&F: You started writing this script three years ago, and given the rate that technology changes are there things you would write differently now?
KN: When I started writing a first draft of the script, Tinder wasn't as popular as it is today. It's amazing how that has changed in two or three years. The film only scratches the surface of what's out there on dating sites. That's the only thing.
S&F: What is the plan now for EYE ON JULIET?
KN: We're just coming off of TIFF [Toronto International Film Festival] and our sales agent is having discussions. We have already sold the film to various countries such as Italy and Poland. Nowadays with our ever-changing distribution formats we don't know about theatrical screenings. I used to be melancholic about that but as long as people see the film and I get paid to tell stories, that's what counts.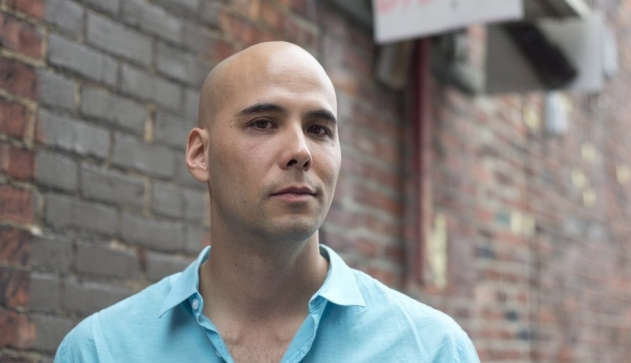 Written and directed by Kim Nguyen, EYE ON JULIET stars Lina El Arabi and Joe Cole. Nguyen's previous work includes the 2012 drama WAR WITCH that was nominated for an Oscar for Best Foreign Language Film.