Future of Storytelling Festival Lineup
The Future of Storytelling's annual Festival features over 100 exhibits, many of which range beyond what is arguably the predominant goal of virtual reality entertainment–that it can produce feelings of empathy. A number can be characterized as having scientific themes. These include:
The world premiere of the robot PROJECT BLOSSOM which, according to the website, is "a low-cost social companion for kids on the autism spectrum."

Created by the trio Marshmallow Laser Feast, TREEHUGER, according to the FoST website, "is an interactive installation that combines today's cultural hunger for beautiful immersive experiences with art, science, data, environmentalism, and technology. Standing before a vast sculpture of a giant redwood tree, the viewer dons a VR headset, places their head into the tree's knot, and is transported into its secret inner world."
WHITE NOISE is an installation which visualizes Twitter conversations about climate change. It is created by the design studio Paper Triangles x Industry Gallery.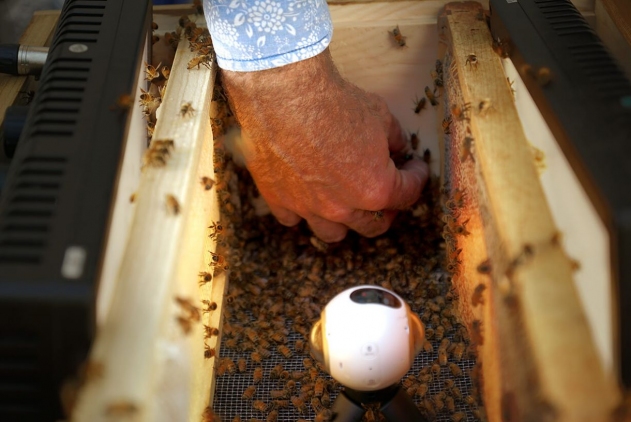 Marco Castro Cosío's installation BUS ROOTS VRV uses augmented reality to allow people into a city progressively integrating green spaces.
BE THE BEE is a virtual reality experience told from the point of view of a honeybee. Its goal is to educate people about the role of bees in the human food supply. Flight School with the National Honey Board produced the experience.
The U.S. premiere of the video game HAROLD HALIBUT, created by Slow Bros. Players guide a lab assistant to help a scientist relaunch a spaceship.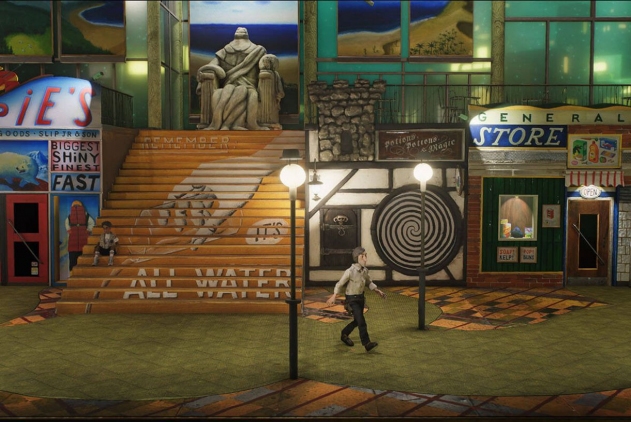 The world premiere of SUBPAC 'PHYSICAL AUDIO' FOR THE DEAF AND HEARING, which is a technology created by electronic music producer Darin McFadyen. The team has created a set that emphasizes "the feeling of music."
The U.S. premiere of THE CLOUD MACHINE, by Swedish director Peder Bjurman and composer Leif Jordansson. This installation contains "an audience-generated cloud that speaks and behaves in particular ways, depending on the spectators' mental state. The theater set itself is designed based on how the mind works, what comes into focus and how it is processed—what is often referred to as Cartesian Theater. This 3D-projected social sculpture combines cinema, theater, and visual art, inspired by the illusionist spectacles and séances of the 19th century."
The Future of Storytelling Festival will take place at Snug Harbor on Staten Island from October 6 to 8. Science & Film will be experiencing and covering the Festival.