Sloan Films Are Finalists for Student Academy Awards
Sloan-winners Amanda Tasse, for MIRA, and David Manney, for CRADLE, are finalists for a 2017 Student Academy Award. The Awards were established in 1972 and are open to both domestic and international college and university film students. A good predictor of success, previous winners include Spike Lee (DO THE RIGHT THING), Robert Zemeckis (FORREST GUMP), and Trey Parker (SOUTH PARK). Both Amanda Tasse's and David Manney's films received production support from the Alfred P. Sloan Foundation because of the stories' scientific content; MIRA features a marine biologist and CRADLE is about a veteran experiencing phantom limb pain.
MIRA is a narrative short that stars Mira, a woman working as a marine biologist and science illustrator focusing on the life cycle of a jellyfish. The jellyfish species, Turritopsis dohrnii, that Mira studies is colloquially known as the immortal jellyfish. Mira suffers from seizures which affect her short term memory, and in a sense is herself constantly being reborn into the world. The film is one of four finalists in the Alternative category for Domestic Film Schools. Amanda Tasse made this 9-minute film during her graduate studies at the University of Southern California, where she received a PhD in Media Arts and Practice. She consulted with Dr. Christianne Heck, director of USC's Epilepsy Program, on the medical accuracy of the script. Tasse also worked with Dr. Maria Pia Miglietti, from the department of marine biology at Texas A&M University, about the evolution of the jellyfish.
Devon Manney's animated, fourteen-minute film CRADLE is about a veteran returning to his wife and newborn daughter after losing both of his arms oversees. Director Devon Manney is completing his undergraduate degree in animation at USC. His film is one of seven finalists in the Animation category for Domestic Film Schools. In CRADLE, Will–the veteran–has to learn to use prosthetic arms which have hooks instead of hands. His adjustment is complicated by the fact that he experiences phantom limb pain, which originates in the brain and causes a person who has lost a limb to continue to have sensation in that body area.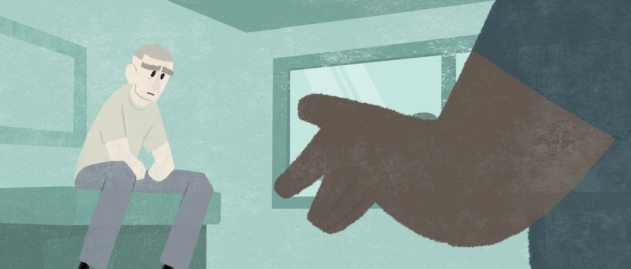 CRADLE is available to watch anytime on Science & Film and will be included in the forthcoming Teacher's Guide which makes up to 50 Sloan-supported short films available for the classroom. MIRA will be included in 2018.
Winners of the Student Academy Awards will be announced at a ceremony on October 12 at the Samuel Goldwyn Theater in Beverly Hills.