Science at the 2017 Toronto International Film Festival
A record 14 scientific or technologically themed feature-length films will play at the 2017 Toronto International Film Festival (TIFF). From a deep-sea researcher, to a lie-detector inventor, to Jane Goodall, to Thomas Edison, the films portray a range of characters. TIFF will run from September 7 to 17 in Toronto, Canada. The science lineup is as follows. Some descriptions are quoted from TIFF programmers.
THE CURRENT WAR. Directed by Alfonso Gomez-Rejon. Starring Benedict Cumberbatch, Michael Shannon, and Nicholas Hoult. The story of a ten-year face-off–between Thomas Edison, George Westinghouse, and Nikola Tesla–about the implementation of electricity via direct or alternating current. Science & Film interviewed writer Michael Mitnick.
KODACHROME. Directed by Mark Raso. Starring Jason Sudeikis, Elizabeth Olsen, and Ed Harris. Inspired by the true story of a road trip to the last film processor to develop Kodachrome film, invented by George Eastman's company in 1935.
MADEMOISELLE PARADIS. Directed by Barbara Albert. Maria Dragus, Devid Striesow, and Susanne Wuest star. Based on the true story of the relationship between blind pianist Maria Theresia von Paradis and Franz Anton Mesmer, the physician who studied magnetism and after whom the term mesmerism is named.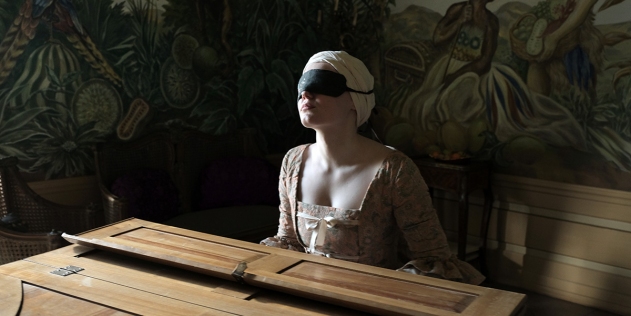 55 STEPS, Directed by Bille August. Hilary Swank, Helena Bonham Carter, and Jeffrey Tambor star. A "fact-based drama about a mentally ill woman fighting the powerful psychiatric establishment for greater self-control, and the lawyer who becomes her champion and friend."
BPM. Directed by Robin Campillo. Based on the story of ACT UP advocates in France in the 1990s, petitioning the federal government and pharmaceutical companies to speed up drug trials for AIDS medicines.
JANE. Directed by Brett Morgen. A documentary compiled from 50-year-old National Geographic footage, which gives a "poetic look at primatologist Jane Goodall, set to a magnificent score by Philip Glass."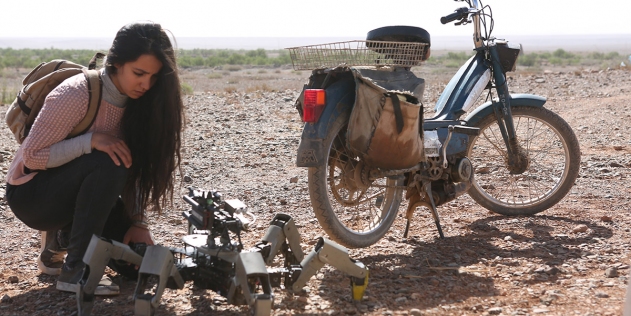 PROFESSOR MARSTON & THE WONDER WOMEN. Directed by Angela Robinson. Starring Luke Evans, Rebecca Hall, and Bella Heathcote. A biopic about the controversial psychologist, lie-detector inventor, and creator of Wonder Woman–William Moulton Marston.
EYE ON JULIET. Directed by Kim Nguyen. Starring Joe Cole and Lina El Arabi. "While piloting his robotic spider from the United States, a hexapod operator and pipeline guardian becomes fascinated by a Middle Eastern woman."
DOWNSIZING. Directed by Alexander Payne. Matt Damon, Kristen Wiig, Christoph Waltz, and Laura Dern star. A "social satire about a man who chooses to shrink himself (literally) to simplify his life."
MARY SHELLEY. Directed by Haifaa Al Mansour. Elle Fanning, Tom Sturridge, and Douglas Booth star. The story of Mary Shelley and the inspiration for her novel–Frankenstein–about a scientist and his creation.
PUBLIC SCHOOLED. Directed by Kyle Rideout. Starring Daniel Doheny, Judy Greer, and Siobhan Williams. "After being homeschooled his whole life, wannabe physicist Liam 'drops out' and enrolls in public school to chase the girl of his dreams."
THE SHAPE OF WATER. Directed by Guillermo del Toro. Sally Hawkins and Octavia Spencer star. "At the height of the Cold War, circa 1962, two workers in a high-tech US government laboratory discover a terrifying secret experiment."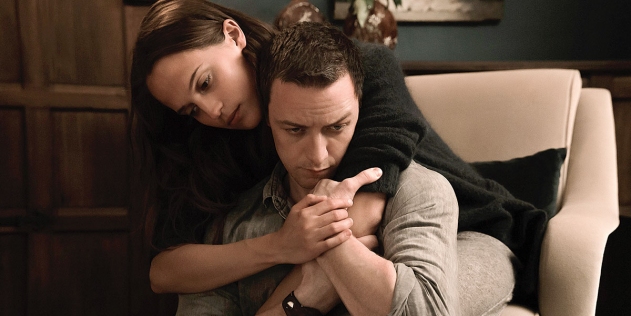 HOCHELGA, TERRE DES ÂMES. Directed by François Girard. Starring Raoul Max Trujillo, Tanaya Beatty, and Tony Nardi. "Mohawk archaeologist Baptiste Asigny engages in a search for his ancestors following a tragic terrain slump in the Percival Molson Stadium."
SUBMERGENCE. Directed by Wim Wenders. Starring James McAvoy and Alicia Vikander. "A globe-trotting romance about a water engineer and a deep-sea researcher striving to reconnect although separated by oceans, continents, and civil war."