Radiant: New Marie Curie Film
A new feature film about Marie Curie has been awarded $20,000 towards production. RADIANT is written by Annika Glac, who will also direct, and is being produced by Robyn Kershaw. The award comes from a partnership between the Alfred P. Sloan Foundation and Film Independent; in addition to the funds, it will enable RADIANT to be part of Film Independent's annual Fast Track program in Los Angeles, which helps to get films financed through an intensive series of meetings. Science & Film corresponded with Kershaw and Glac about RADIANT.
Science & Film: How did you decide what period of Marie Curie's life to focus on in RADIANT?
Annika Glac: I have always been fascinated by people who are born before their time, and who discover an idea that changes the way we perceive reality. Why did this young penniless girl, Marie Sklodowska, want to study Mathematics and Physics at the Sorbonne–particularly at a time when women were taught to aspire to running a household and nurturing a family? What was she going to do with her two scientific degrees at a time when women did not hold academic positions in the field of science? The choice to start the story of RADIANT at the moment of her final exams in Maths and Physics seemed so compelling.
In RADIANT, we meet a woman burning with desire, which is far more important to her than a need to fit in. The story is told as a non-linear narrative, and follows twenty years of her life. It is an intimate portrait of Marie Curie, who traversed the edges of human possibility faced with sexism, racism, and chauvinism both in her private and public life. Despite all of the hurdles she faced, she was finally accepted in a country where the modern world she contributed to making embraced her and her discovery–America.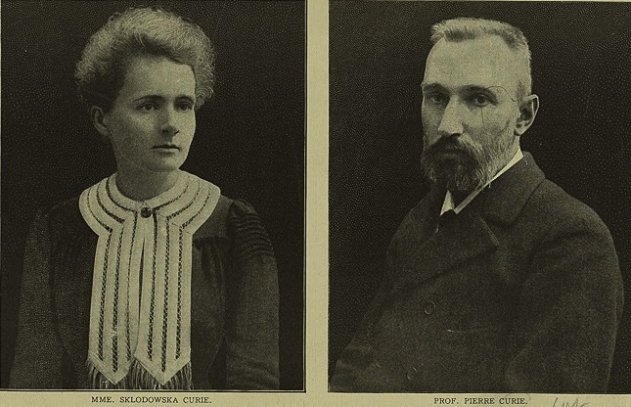 S&F: Who were the important figures in her life that are characters in the film?
AG: Pierre Curie was her soul mate. As an established and renowned scientist known for his work in magnetism and piezoelectricity, he recognized the gravity of Marie's discovery [of Radium] and gave up his research to work with her in the untold field of radioactivity. He pushed the discovery of Radium from theory into application, often exposing his body to high levels of radiation by strapping Radium vials to his body. In many ways, he was someone also ahead of his time because he believed that his wife was his equal in all realms. He was her emotional anchor, her doorway to the scientific establishment, and her lover. Their lives were so intertwined that when he died, her identity was shattered. As a single parent with one income, Marie was forced to create her independent and very modern identity in the world.
The other person that had a significant impact on Marie's life was the renowned American journalist Missy Meloney. For years, Missy had followed Marie's work and was so inspired by her determination that she traveled to Paris to meet with her.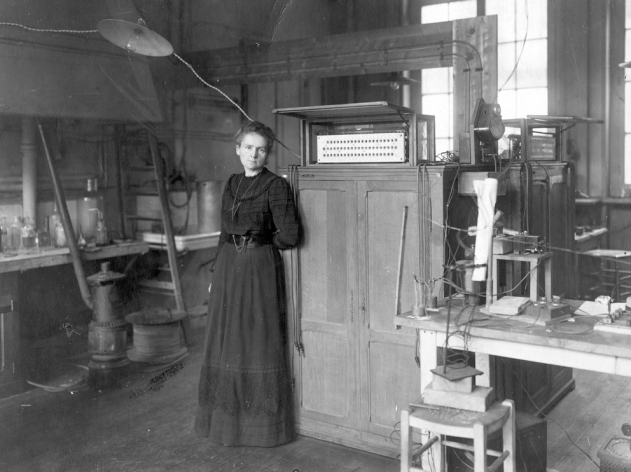 Robyn Kershaw: Missy Meloney galvanized a group of American women and raised the money needed to purchase a small vial of Radium for Marie, so that she could finish her research. President Harding presented it to her personally at the White House. The US played a crucial role in the recognition and celebration of Marie.
AG: It shows the power of women helping women.
S&F: What source material did you find was the most useful in your research?
AG: As a Polish Australian filmmaker, I feel deeply connected to my Polish roots which is where the story of RADIANT was born. I moved to Warsaw to research Marie's life, lived around the corner from her family home, and absorbed myself in her world. I walked the streets of Old Town Warsaw, spent hours in her home, read widely, watched historical documentaries, and took a short course in nuclear medicine. Marie's move to study at the Sorbonne was a great financial strain on her father and a giant leap for a young woman to make on her own. I followed her path and continued to write the script while living in Paris, visiting the Sorbonne, the Radium Institute, and walking around the streets that housed her and Pierre's lab. Her personal letters to her children, Pierre, and sister Bronia took me most directly into her interior world, which was tender, sweet, and deeply caring.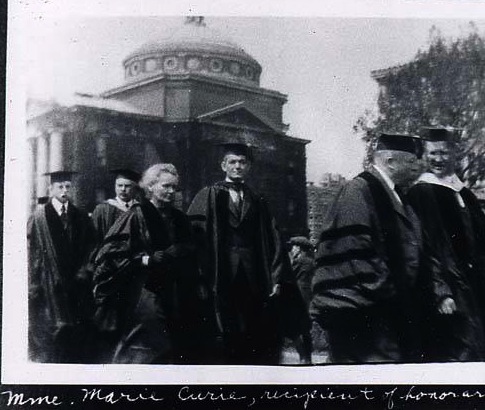 S&F: Robyn, what stage is the film at now?
RK: We are currently financing RADIANT from multiple sources; with the incredible support of Film Independent and recognition from the Sloan Foundation, we are looking to source production investment from the United States.
The Fast Track film finance market will take place during the LA Film Festival from June 14 to 22. Other films which have received the Sloan Fast Track Grant include Logan Kibens's OPERATOR, which was released in 2016. Stay tuned to Science & Film for more on RADIANT.