Before and After Science at CPH: DOX
CPH: DOX, the Copenhagen International Documentary Film Festival, is for the first time featuring a section devoted to science. The new science program, "Before and After Science", will screen nine documentaries accompanied at times by discussions. CPH is also dedicating a day to science and film, at which Sonia Epstein will be speaking. The festival is the third largest documentary film festival in the world, and will screen 200 films from March 16-26; Science & Film will be covering the festival. The science films are:
PHOTON, directed by Polish filmmaker Normal Leto, is about the history of the universe–from the formation of the galaxy, origin of life, to speculations about the end of the universe.
Wayne Walsh and Sean Blacknell's documentary THE FUTURE OF WORK AND DEATH is about how technology is affecting people's jobs and prolonging lifespans.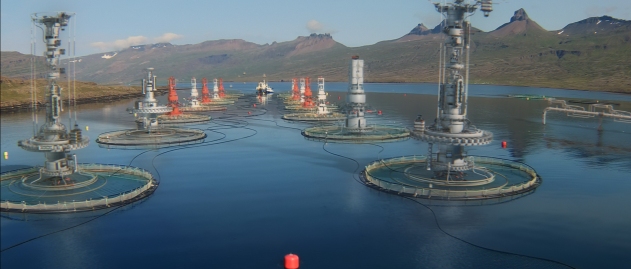 Jennifer Brea, who suffers from chronic fatigue syndrome, directed UNREST. Through online platforms, Brea connected with millions of people who also suffer and have had a difficult time being diagnosed by doctors.
Terrence Malick's VOYAGE OF TIME: LIFE'S JOURNEY, is the famed director's first documentary. Biologist Eske Willerslev and musician Kristian Leth, authors of The Story of Everything: Tales of Magic and Science, will discuss the film.
Canadian documentarian Kevin McMahon's SPACESHIP EARTH critically surveys the different energy sources humans are dependent upon, and how their use affects the planet.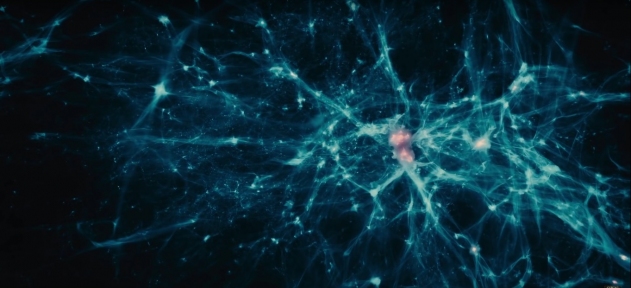 MACHINE OF HUMAN DREAMS is by British documentarian Roy Cohen. The film is about Ben Goertzel, a pioneer in the study and development of artificial intelligence systems. He is working on building an open source AI platform.
THE QUANTUM REVOLUTION is directed by Vincent Langouch, and it debates the theory of quantum physics.
LET THERE BE LIGHT, by Mila Aung-Thwin and Van Royko, chronicles engineers and physicists from 35 countries who are working to create an alternate source of energy. The filmmakers interview physicists, construction workers, and fusion experts working at the ITER, a fusion reactor being built in southern France.
FOOD EVOLUTION, directed by Trace Sheehan and Scott Hamilton Kennedy, is about the debate surrounding genetically modified crops. It is narrated by Neil deGrasse Tyson.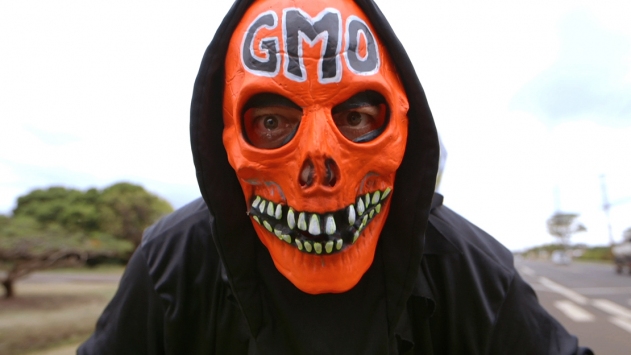 "Before and After Science" will close with a pairing of short films by Jacob Theusen with a discussion between Poul Nesgaard, director of the National Film School of Denmark, actress Trine Dyrholm (A ROYAL AFFAIR), and psychiatrist Bent Rosenbaum, about anger.
In addition to the films in the "Before and After Science" program, there are additional films playing at CPH: DOX which engage with scientific or technological themes.
Stuart Staples, of the British band Tindersticks, will perform with a compilation of films by the naturalist F. Percy Smith. Smith made a number of films at the turn of the twentieth century using microscopic lenses to film flies, flowers, and other ecological phenomenon. He was one of the first people to use time-lapse photography.
The musician Aske Zidore will perform a new score for Nikolaus Geyrhalter's film HOMO SAPIENS. The film explores the effects of technology-related infrastructure on cities.
The Austrian film THE THIRD OPTION, by Thomas Fürhaupter, is about the ethical questions raised by new technologies including fetal scans and genetic modification.
The work LIFE IMITATION is by Chinese artist Chen Zhou and explores the effects of cell-phone use on the human ability to feel empathy.
A program of shorts, "Science: Expanded," features the work of Joana Pimenta from Harvard's Sensory Ethnography Lab. The program will be followed by a conversation with a volcanologist and a reading of geology texts from a Danish journal.
CPH: DOX will take place from March 16-26. Science & Film will be covering. The CPH: CONFERENCE, which takes place simultaneously, is hosting executive editor Sonia Epstein; she will be speaking about the "DNA of Great Science Films" on March 21.