Close Encounters at the Berlinale
The 67th Berlin International Film Festival's Retrospective Program is called "Future Imperfect. Science. Fiction. Film." The program of 27 films focuses on science fiction from around the world. The festival will screen Steven Spielberg's CLOSE ENCOUNTERS OF THE THIRD KIND, a touchstone for alien films, from 1977. The term "close encounter of the third kind" was coined by astronomer Dr. Josef Allen Hyneck and denotes contact with alien life forms.
In CLOSE ENCOUNTERS OF THE THIRD KIND, a cartographer (played by Richard Dreyfus) decodes alien signals as coordinates. Once aliens and humans come face-to-face, a group of scientists use tonal sounds and corresponding hand movements to communicate with the spacecraft and aliens aboard.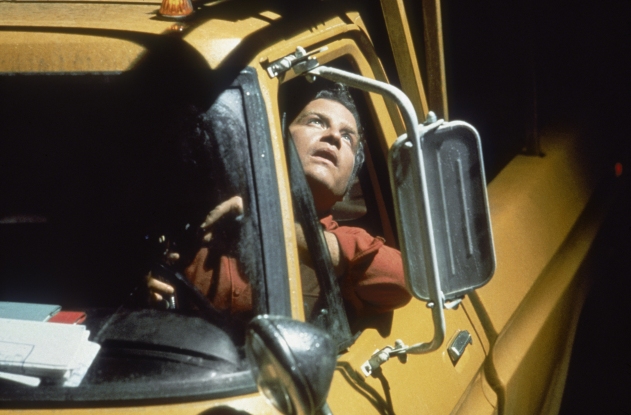 Dennis Villeneuve's 2016 film ARRIVAL also features an encounter with alien life forms–it is in some ways an updated version of Spielberg's classic. In Villeneuve's film, a spacecraft lands in the United States and a linguist (played by Amy Adams) is tasked with deciphering the alien's language–they project visual diagrams instead of words. As linguist Jessica Coon wrote for Science & Film, Adams' character Dr. Louis Banks,
"approaches the daunting task of deciphering the Heptapod language as any good fieldworker would. Inside the Heptapod shell, she takes off her space suit and approaches the glass divide. While theoretical linguists are interested in the abstract properties of language––the formal system that allows us to put sounds together to make words, and words together to make sentences––access to that system is not direct, but must be done by careful work with native speakers of the language in question. As Dr. Banks knows, establishing a positive working relationship is the first step in any data-gathering activity. Dr. Banks also knows that progress doesn't happen overnight. Despite the urgent orders of military generals to get to the point––why are they here?––Dr. Banks insists that she must start with the basics. Even seemingly benign concepts, like asking a question, may have no direct correlate in Heptapod."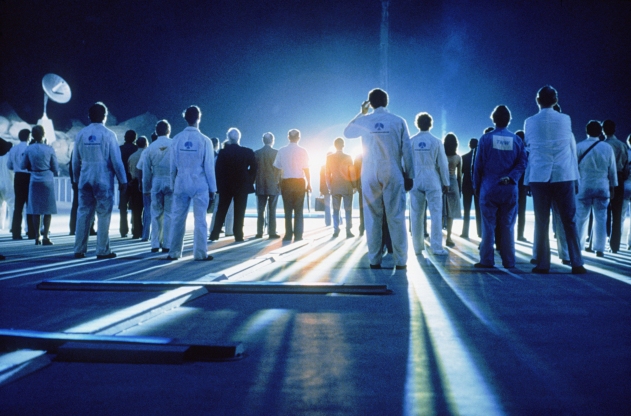 The Director's Cut of CLOSE ENCOUNTERS OF THE THIRD KIND will be projected in 35mm on February 12 and 19. Written and directed by Steven Spielberg, the film stars Richard Dreyfuss, François Truffaut, Teri Garr, Melinda Dillon, and Bob Balaban. The Berlinale Retrospective is programmed by Rainer Rother. For more, read Science & Film's interview with special effects pioneer Douglas Trumbull, who did the film's special effects.