Michelle Ferrari's Documentary on
Rachel Carson
Michelle Ferrari's new documentary for WGBH, RACHEL CARSON, will air on American Experience on PBS on January 24 at 8pm EST. Rachel Carson, born in 1907 in Springdale, Pennsylvania, was a biologist and writer who enlightened the public about the human impact on the natural world. She is most well known for her 1962 nonfiction book Silent Spring. In it, Carson challenged the widespread use of pesticides in the United States citing observed effects on the environment and the fact that scientists did not know what the long-term health effects of such chemicals would be on people. Her writing led to government regulation on corporations.
Carson began her career studying the ocean, though she could barely swim. At that time in the United States, there was a pervasive interest in the sea as the first nuclear-powered submarines were used during the Cold War; there was a practical need to understand the ocean terrain. Carson published a trilogy of books which made The New York Times best-seller list; the final book was The Sea Around Us, published in 1952.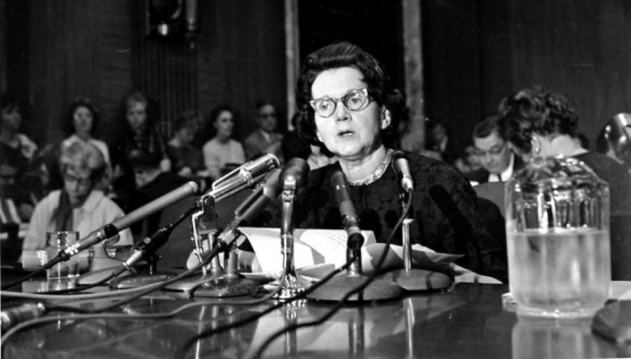 Carson spent her summers by the ocean in Southport Island, Maine, where she could wade into tide pools and study the creatures which lived amongst the rocks. Early critics of her writing were confused about whether Carson was a scientist or a writer. To her, the two were inseparable. She studied biology in college and had a master's degree in zoology from Johns Hopkins University, and she had early career success as a writer. In many ways, Carson followed in the steps of the geologist, astronomer, and explorer Alexander Von Humboldt (active at the turn of the 19th century). In his book Personal Narrative, Humboldt wrote:
"Amid [nature's] apparent silence, when we lend an attentive ear to the most feeble sounds transmitted by the air, we hear a dull vibration, a continual murmur, a hum of insects, that fill, if we may use the expression, all the lower strata of the air. Nothing is better fitted to make man feel the extent and power of organic life."
His writings and diagrams which defined air currents and other elements of nature had political ramifications.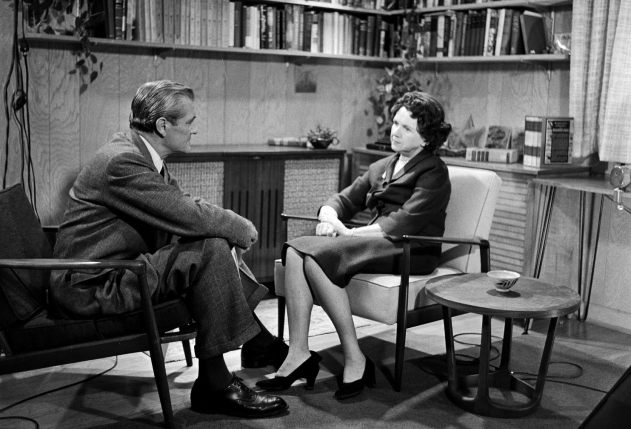 Synthetic pesticides such as DDT helped stem the spread of typhoid and malaria, both insect-born diseases. The pesticides seemed like such a boon to society that they were infused into paint, injected into milk, and sprayed on peoples' hair. Then, before Thanksgiving of 1959, cranberry crops were accidently sprayed with aminotraizole–an herbicide. Supermarkets were at odds about whether to pull all cranberry products from the shelves; Nixon and JFK each made a show of eating them to help the cranberry industry save face and revenue. This incident brought to the fore industry and government relationships. Carson noticed, and began writing Silent Spring.
Carson was a science communicator; she was able to communicate the meaning of science research. In Silent Spring, Carson challenged the chemical industry including companies like DuPont and Monsanto. She made the comparison between DDT and radioactive fall-out, the deathly effects of which became evident after nuclear weapons were used in Japan. She articulated scientific findings and coupled those with her observations of nature and animals in order to make a case to the broad public about the impact of synthetic chemicals on the environment. The book's publication precipitated the government, under JFK, to create a Scientific Advisory Committee to evaluate the use of pesticides. Carson took on what she called, "the gods of profit and production".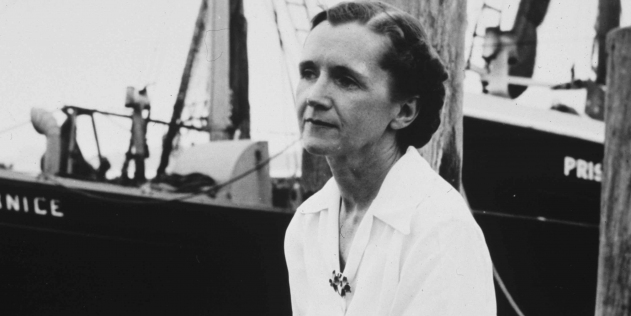 The documentary RACHEL CARSON shows interviews with poison expert and Pulitzer Prize-winning science journalist Deborah Blum, environmental studies professor Mark Lytie, and Dr. Robert Musil, along with Carson's biographer Linda Lear, and Carson's adopted son Roger Christie, and five additional experts. RACHEL CARSON presents footage from a "CBS Reports" feature on Rachel Carson, which reached over 10 million people when it aired in 1963. Before CBS aired the show, three CBS funders from the pesticide industry pulled funding. Mary-Louise Parker reads letters Carson wrote to her confidante Dorothy Freeman.
WGBH's RACHEL CARSON is produced by director Michelle Ferrari and Rafael de la Uz, and executive produced by Mark Samels. American Experience is supported by the Alfred P. Sloan Foundation. The entire documentary is available to stream online.