The Best Science Films
of 2016
Science & Film has selected the best science films of 2016. We focused on theatrically distributed feature films. In no particular order, the seven films are:
1. EMBRACE OF THE SERPENT, directed by Ciro Guerra
EMBRACE OF THE SERPENT is inspired by the true story of two German enthnobotanists who traveled the Colombian Amazon in search of a sacred plant, called the yakruna. Read the full review.
2. ELLE, directed by Paul Verhoeven
ELLE blurs lines between fantasy and reality. Isabelle Huppert stars as the CEO of a game company. While her job is designing games for play, Huppert's character Michèle becomes immersed in a dangerous sexual fantasy. Read the full review.
3. HIDDEN FIGURES, directed by Theodore Melfi
HIDDEN FIGURES, adapted from a book by Margot Lee Shetterly, centers on three African-American women mathematicians. It tells the true story of these women who worked at NASA's Langley Research Center in the 1950s, computing trajectories for the first astronauts who orbited the earth. Read the full review.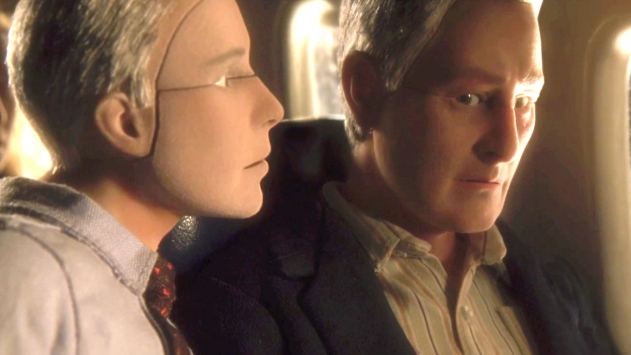 4. ANOMOLISA, directed by Charlie Kauffman and Duke Johnson
ANOMOLISA is a strange, moving, and utterly human stop-motion animated film. The main character is a motivational speaker and self-help author. Integrated into the story is a psychological delusion known as the Fregoli Delusion. Read the full review.
5. INTO THE INFERNO, directed by Werner Herzog
Werner Herzog and volcanologist Clive Oppenheimer visit active volcanoes in North Korea, Iceland, Ethiopia, Indonesia, and Vanuatu. The documentary INTO THE INFERNO illuminates the role that volcanoes have on the self-conception of the cultures Herzog and Dr. Oppenheimer investigate. Read the full review.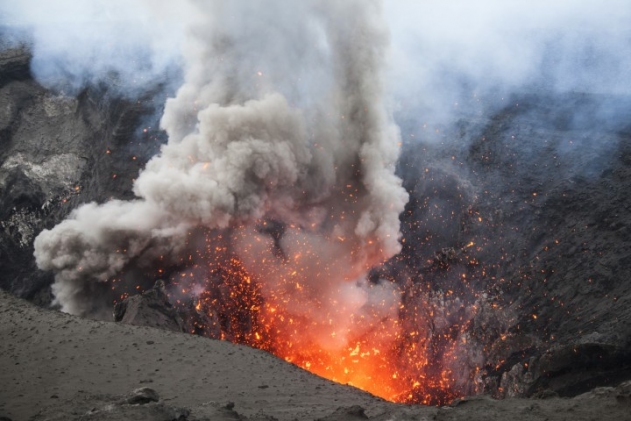 6. EYE IN THE SKY, directed by Gavin Hood
EYE IN THE SKY explores the complications of using drone technology. Helen Mirren and Alan Rickman star as military personnel tracking a group of terrorists. Read the full review.
7. HOMO SAPIENS, directed by Nikolaus Geyrhalter
HOMO SAPIENS is a film without people. It focuses on the infrastructure of society—transportation, cultural centers, hospitals, factories—which support human existence, and can be seen as an anthropological investigation into the modern world. Read the full review.