Premiere: Ryan Kravetz's The Collector's Gift
A young girl discovers a treasure chest containing all the elements of the periodic table. It belonged to a scientist, who died just as he was bottling the last one–Cobalt. In Ryan Kravetz's eight-minute film THE COLLECTOR'S GIFT, these characters are modeled and then animated.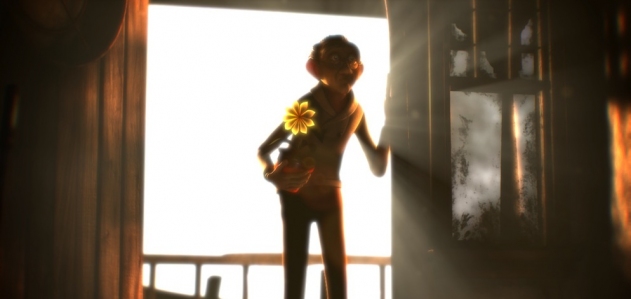 The film received a $20,000 Sloan Production Grant from the University of Southern California in 2011 and was completed in 2012. Dr. Gene Bickers advised Kravetz on the accuracy of the scientific elements in his film. Dr. Bickers is a professor of Physics and Astronomy at the University of Southern California. He studies the properties of matter and the behavior of negatively charged particles in solid matter.
THE COLLECTOR'S GIFT has been screened over 30 times at festivals, and is now available to watch on Science & Film. It will be added to the next edition of the Sloan Science & Film Teacher's Guide, which provides these films, along with supplementary scientific resources, free to teachers to help engage students in science.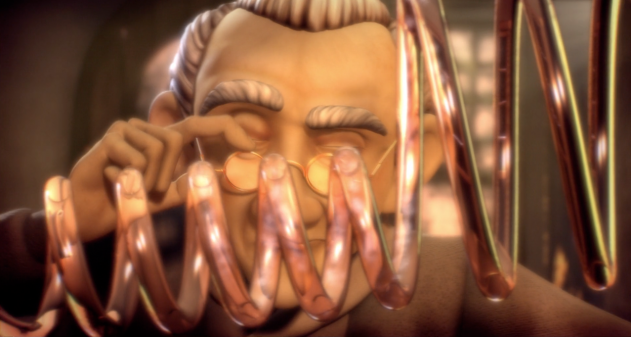 To further engage with the periodic table, an interactive app about the elements was developed by the PBS documentary series NOVA with the support of the Sloan Foundation. "Hunting the Elements" allows users to explore the chemical elements, and watch a two-hour NOVA special hosted by writer David Pogue. The app is available for free to download from iTunes or the App store.