Premiere: Gabil Sultanov's film Visible Proof
Before fingerprint recognition was installed in mobile phones, and before 3-D printers were able to create fake fingerprint identities to fool biometric scanners, the discovery that each fingerprint was unique revolutionized the field of criminal investigation. Director and writer Gabil Sultanov's short film VISIBLE PROOF is based on the true story of the first time fingerprints were used to convict someone–in one of the most famous murder cases in history.
VISIBLE PROOF is a period film set in 1892 in Necochea, Argentina. Two detectives, dressed in matching brown suits and white shirts, travel from Buenos Aires to the small town where a homicide took place. Two children were killed. The detectives blot the fingerprints of the mother, Francisca Rojas, the neighbor, and Francisca's ex-boyfriend. They label the unique concentric circles of each fingerprint. Defying expectations of the local police force, the brothers use this method to identify the killer. The detectives were named Juan Vucetich and Eduardo Alvarez. In 1903, fingerprinting was officially adopted in Buenos Aires as a method for keeping records of arrests; it is now standard for identity verification.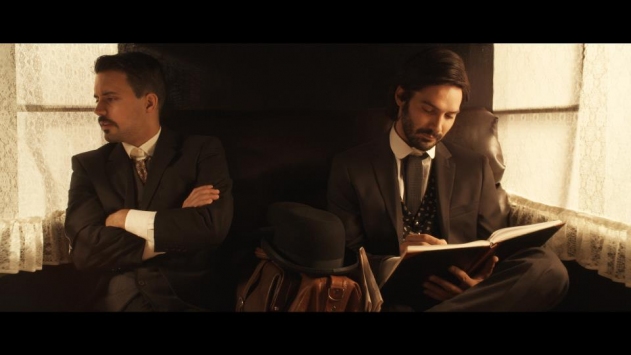 VISIBLE PROOF received the support of a $20,000 grant from the Sloan Foundation when Sultanov was a graduate film student at the University of Southern California. The film also received the Panavision New Filmmakers Award. This 25-minute film was released in 2013 and is premiering online on Science & Film. It will be available to stream for free at any time, and will be added to the next addition of the Sloan Science & Film Teacher's Guide to be shared with high school science teachers.