Experiments in Art and Technology at
ISSUE Project Room
Fifty years ago in October of 1966, "9 Evenings: Theater & Engineering" was staged at the 69th Regiment Armory in Rose Hill, Manhattan. Ten artists collaborated with 40 engineers from the Bell Telephone Laboratories to realize a series of performances which integrated new technologies. 14,000 visitors filled the hall each night. Robert Rauschenberg designed the poster—an offset lithograph he made in an edition of 90. "9 Evenings: Theater & Engineering" led to the founding of Experiments in Art and Technology (E.A.T.), a non-profit organization which continues to pair scientists and artists. Rare films of these seminal 1966 performances will be presented at ISSUE Project Room over 9 hours on September 25, 2016.
Alex Hay wired his head and body with electrodes. The brain waves and muscle movements the electrodes picked up on were broadcast as sound via an FM transmitter. Lucinda Childs placed twelve speakers around the Armory, and activated a Doppler sonar system with swinging red buckets; the sonar's signal bounced off of the buckets creating a sound, which was then broadcast on the speakers. Technical equipment was developed by engineers such as Per Biorn and Ralph Flynn for each performance. The artists who participated in the series, in addition to Alex Hay and Lucinda Childs, were: Steve Paxton, Deborah Hay, Robert Whitman, John Cage, David Tudor, Robert Rauschenberg, Yvonne Rainer, and Öyvind Fahlström.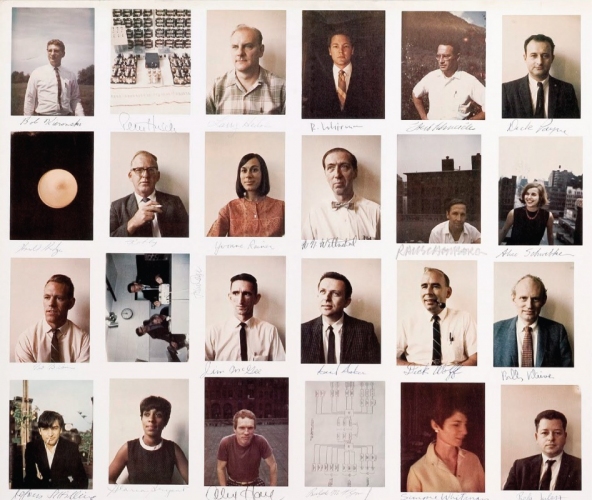 E.A.T. was co-founded by the artist Robert Rauschenberg and Bell Lab's engineer Billy Klüver following "9 Evenings." In 1969, Klüver wrote for the Museum of Modern Art's Members Newsletter, "it has become evident in the development of contemporary art over the last few years that many artists are extensively involved with the new materials and processes that have emerged through developments in science and technology. Even more, the artists of today want to create within the technological world to satisfy the traditional involvement of the artist with the relevant forces that shape society." Science and technology still drive the economy—making these industries accessible allows artists more intimacy with the society they are working within and commenting upon. As an incubator, Klüver continued, "E.A.T. is concerned with the process of making art, not with the work of art as a final product." E.A.T. remains one of the most successful incubations of art and science ever established.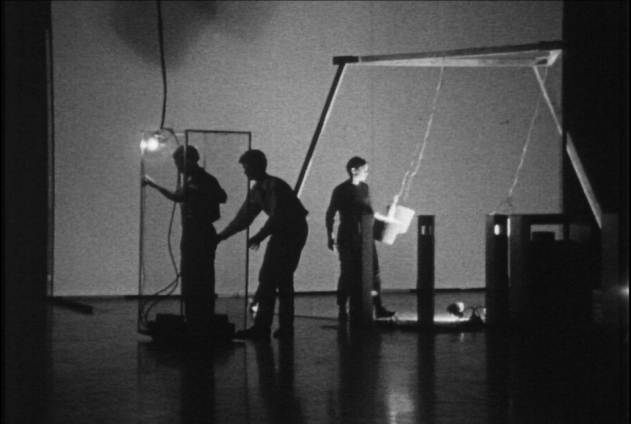 E.A.T. became a membership organization of more than 4,000 artists and engineers. The organization provided artists with access to facilities and information, and paired artists with engineers who could help them by creating technology necessary to their work. The filmmaker Stan VanDerBeek collaborated with engineer Kenneth Knowlton on an eight-part series of films from 1966-70 called POEMFIELD. An IBM computer generated graphics which were filmed backlit by a cathode ray tube, which beams electrons. The artist Lillian Schwartz, who spent 30 years in the E.A.T. residency program, rendered some of the first digital animations including PAPILLIONS in 1973.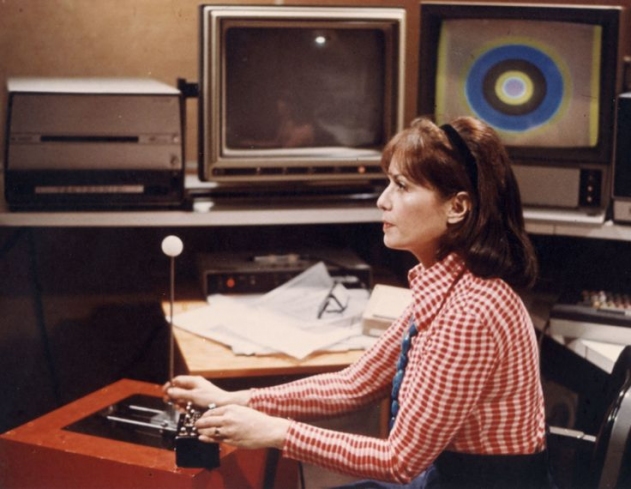 ISSUE Project Room's "After 9 Evenings" will screen ten films which were co-produced by Klüver and Julie Martin of the performances from October, 1966. Martin is an artist who collaborated with Robert Whitman, of the original "9 Evenings," on his performance. She was married to Klüver. Martin became part of the E.A.T. staff as editor of the newsletter in 1967, and is co-presenting "After 9 Evenings."
Following the screening on September 25, ISSUE Project Room will continue the series with presentations in the spirit of E.A.T. by contemporary artists. Science & Film will be attending a performance work made by Andrew Lampert and LoVid on September 29, 2016. The series is sponsored by what is now called Nokia Bell Labs.
ISSUE Project Room was founded in 2003. It is a performance center focused on the work of interdisciplinary artists, which commissions and presents new work. Their theater is located at 22 Boerum Place in Brooklyn, New York.