From the Collection: Movie Story, Hedy Lamarr
Hedy Lamarr is best known as a screen siren. She was one of the most beautiful women of her day, but more importantly was an innovator who helped invent frequency hopping. This technology is used today in cell phones and GPS units. Lamarr was a German-Jewish émigré who developed frequency hopping in California during World War II, hoping it would aid missile technology and help the Allies win. There is a documentary and a miniseries in development about Lamarr which address her technological contributions.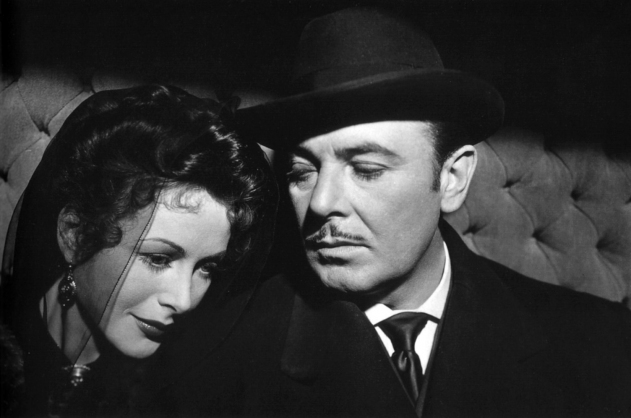 In the permanent collection of 130,00 artifacts at Museum of the Moving Image, on the second floor is an issue of Movie Story magazine from 1945 which features Hedy Lamarr on the cover. She is presented from Jacques Tourneur's 1944 film EXPERIMENT PERILOUS. The magazine was donated to the Museum in 1982 by Naomi Beckley, along with a collection of 1,061 film magazines from 1939-50 (Movie Story, Screen Romance, Photoplay, Modern Screen); 393 folders of magazine and newspaper clippings about movie stars; 367 film stills, production photographs, and publicity portraits.
In 1981, the donor Naomi Beckley visited the precursor to the Museum of the Moving Image: the Astoria Motion Picture and Television Center Foundation, which was established in 1977 to restore the Astoria Studios to a movie-making complex. She spoke with the Executive Vice President, Sam Robert, and so began the process of cataloguing her archive which would result in a large donation which is still on display today.
When she was about 12 years old, Beckley became enraptured with Shirley Temple and began collecting magazines about stars. The magazines were selling for 5 or 10 cents. She spent eleven years, between 1939 and 1950, amassing a collection. Beckley herself had the chance to be in front of the camera when, in the early 1950s, she was on NBC's Nancy Dixon Show. She then became a teaching assistant at Schreiber High School in Port Washington, Long Island; she first put her collection on display at the school's library.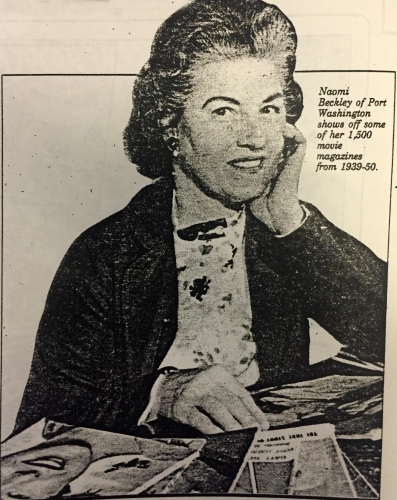 Check back on Science & Film for an interview with Richard Rhodes, author of Hedy's Folly about Hedy Lamarr.
Museum of the Moving Image also has a costume worn by Lamarr as Delilah in Cecil B. DeMille's SAMSON & DELILAH from 1949 on view in its core exhibition Behind the Screen.