Barbara Hammer and the X-rays of James Sibley Watson
Barbara Hammer is a New York-based filmmaker whose films have focused on sex and the body. In the early 90s Hammer made two films that explore beneath the surface of the skin. Both are commentaries on the X-rays of moving human bodies conducted by the experimental doctor James Sibley Watson. In the 1950s, Watson X-rayed people while they were applying makeup, swallowing liquids, or shaving. Science & Film corresponded with Hammer about these two films.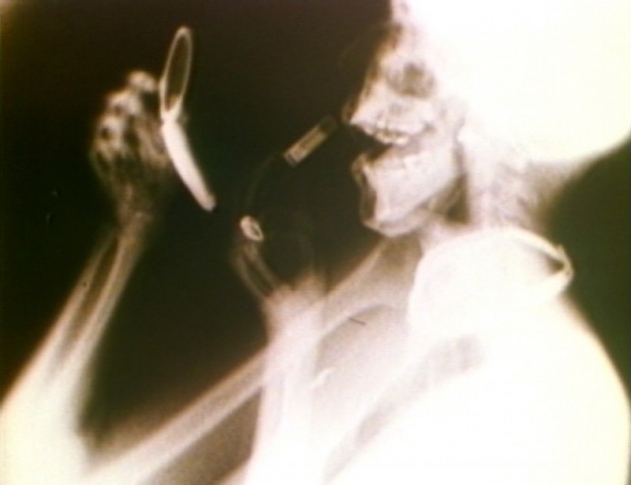 Conducting original archival research into Watson's work, Hammer found previously unopened 35 mm nitrate films of his at the George Eastman House in Rochester, New York. "The whole history of the experiments the four men made to be able to refine their interest in seeing inside the body, making the invisible visible, is fascinating. I have a thick folder of xeroxes of their numerous advances in cineradiography and I wanted to share the extraordinary endeavors these men took to arrive at moving image x-rays," said Hammer. SANCTUS is a 19 minute 16 mm film made by Hammer in 1990. A more documentary-style film called DR. WATSON'S X-RAYS was made a year later in 1991.
In SANCTUS, Hammer rephotographed and hand-painted Watson's X-rays of the bodies, "presenting them now as threatened, now as threatening, restoring their sensual presence," according to a press release from her 2013 show at KOW in Berlin. When asked about her feelings about Watson's use of women's bodies, Hammer replied, "Actually my critical take was not gender specific, as anyone exposed to these x-rays was subjected to harmful rays (including the doctors themselves who died of cancer). Not only is there a woman putting on lipstick, there is also a man shaving. Both of these images are gratuitous and have nothing to do with the doctor's scientific research." Was Watson exploiting people for his own purposes by exposing them to harmful X-rays? "The issue of exploitation is more difficult to address," said Hammer. "It seems like much of science advances through the demise of animal, including human, subjects in experiments. Little was known at the time about the deleterious effects of x-rays, at least in terms of how much radiation the subject was exposed to. The doctors invented a camera whose shutter was closed when the film was advancing so that no extra x-rays would be used. They built a metal door with a tiny glass window in it thinking they would be protected, yet three of the four doctors died of cancer (I don't know about the Ukrainian one who was in the film). Even though x-rays travel in a straight line there might have been some bouncing of the rays from the walls or objects back to the men on the other side of the wall. This is supposition."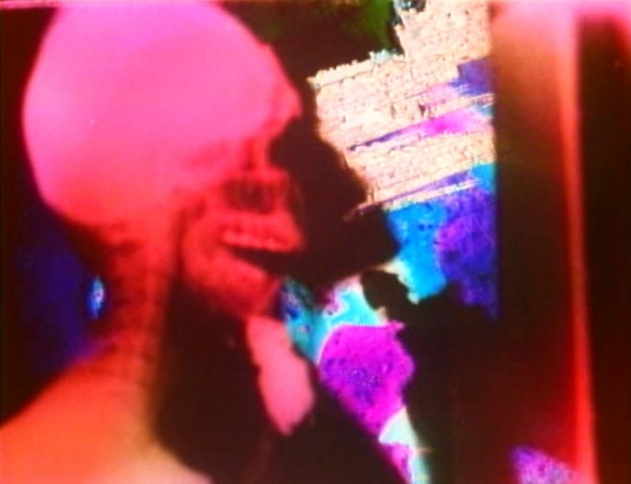 The doctor who inspired SANCTUS and DR. WATSON'S X-RAYS, James Sibley Watson, was himself a film pioneer and made a short silent film in 1928 reminiscent of THE CABINET OF DOCTOR CALIGARI called FALL OF THE HOUSE OF USHER, based off of the Edgar Allen Poe short story of the same name.
According to Hammer, "I have made extensive use of the James Sibley Watson archive at The Eastman House in Rochester, New York. For my film NITRATE KISSES (1992) I used the outtakes from LOT IN SODOM (1933) which was made by Watson and Melville Webber (who was queer). I think FALL OF THE HOUSE OF USHER (1928) is a fantastic, significant film. The chiaroscuro of the image, the constructivism of the set design, the costumes and drama are extraordinary examples of an early American experimental filmmaker, a pioneer, who was fortunate enough to have the finances to support his interests (restoration of historic homes in Rochester, collector of sculpture, first person to use an optical printer outside of Hollywood, etc.)."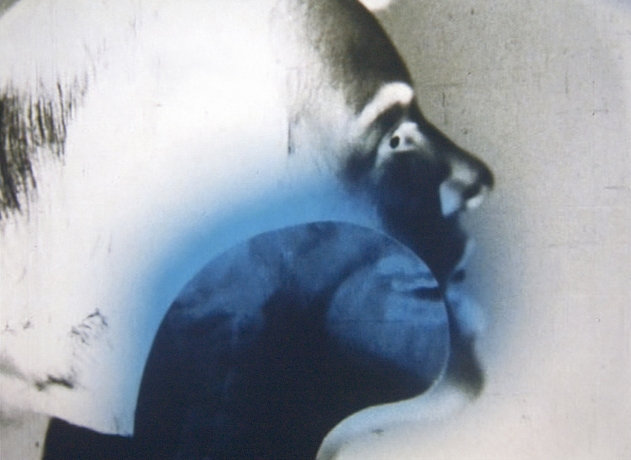 Barbara Hammer is represented by KOW gallery in Berlin. Find out more about her here.